EXCLUSIVE: Vijayendra Prasad explains how 'Simhadri' was conceived
Sunday, July 30, 2017 • Telugu Comments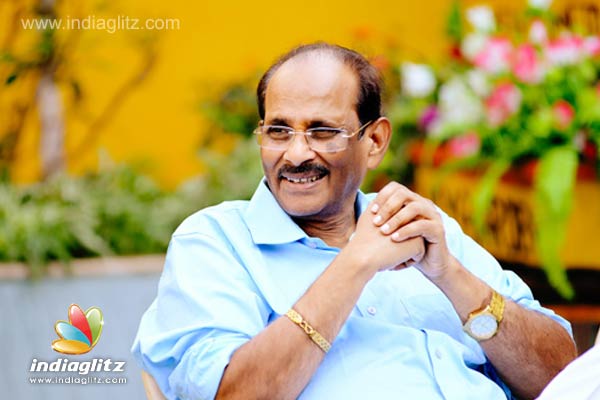 IndiaGlitz recently asked the sensational writer K Vijayendra Prasad as to how he starts imagining story lines, characters, etc.
And the soft-spoken creator spoke at length, giving two examples.
"It doesn't happen in a singular direction. It can happen in several ways. In the case of 'Simhadri', which was a very big hit, for example, this is how it happened," Rajamouli's father began saying.
"I happened to watch Kamal Haasan's 'Moondram Pirai' in Chennai. In the climax, Sridevi suddenly remembers her past, forgets all the days she spent with Kamal, who tries his best to remind her of their days. It's so painful as if somebody stabbed a crow bar into his heart. I told my assistant, with whom I was watching the movie, 'What if this climax were the interval of a movie?' He said, 'It would be great, sir. What if the heroine literally stabs a crow bar into the hero's heart?' I said to him, 'What the hell are you talking? How can you even justify it?' But he insisted it. It was then I started thinking about what might cause such an act and how can it be justified. That's how the story of 'Simhadri' was born," the writer of NTR's blockbuster movie elaborated.
"In the case of 'Baahubali', my son asked me, 'Papa, I want a story for Prabhas. It has to be a costume drama; I want strong female characters; I want some grey characters'. I started designing the characters, one-by-one. A story was built around the characters," Prasad said, giving another example.
Actress Photos
Anupama Parameshwaran
Ramya Pandian
Nandita Swetha
Indhuja