Film rush KFCC quiet again
Monday, January 8, 2018 • Kannada Comments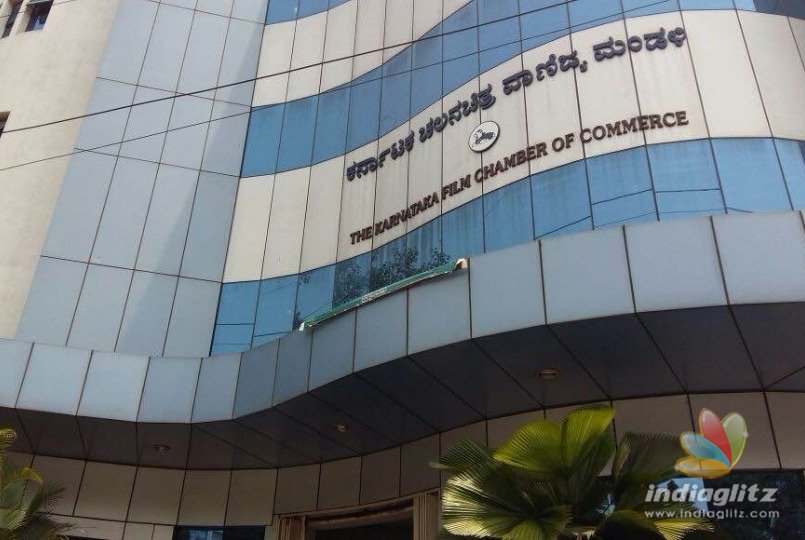 As there are no asker and no teller and KFCC advice is not taken up the producers the rush of films starts once again. In the last year we had seven to nine films release in a few weeks. July and November months in 2017 has maximum of 22 films each release. Most of them crash for lack of audiences in the theatres. Two films a week is right approach so that it gets right attention from audiences. The audience spending on seven films a week is a ruled out idea.
The second and third week of January is having huge rush of films. The fact is that there is laxity of theatres. Yet the producers are not worried about the collection of their films.
The second and third week of January 2018 has scores of films lined up for releases – the first week has four releases – Brihaspathi, Punarambha, Punarapi and Nammavaru.
·         Humble Politician Nogaraj a newcomer film a political satire from Danish Sait as hero and Saad Khan as director,
·         Vinod Prabhakar 'Mari Tiger' in Ramesh Kashyap production,
·         Choori Katte starring Praveen and Prerana in Raghu Shivamogga direction,
·         Chinnada Gombe of Keerthi Krishna and Pankaj Baalan
·         Neenillada Male of Amog alias Janardhan in Dr Shailendra Beledale and Devaraj production.
·         Janaganamana of action heroine Ayesha in Sambashiva Reddy production in Shashikanth direction.
·         '3 Gante 30 Dina 30 Second' of Aru Gowda and Kavya Shetty in Chandrasekhar Padmashali in GK Madhusoodhan direction.
·         Raju Kannada Medium starring Kichcha Sudeep, Gurunandan, Ashika, Avanthika Shetty, Angelina in Naresh Kumar direction.
·         'Shivu Paru' of America Suresh in his direction, production and acting with Disha Poovaiah as female lead in Suri Films.
·         Atruptha or producer Raghunath Raa V in Nagesh Kyalanuru direction starring Arjun Yogi and Shruthi.
·         Java of Abhay Chandra debut direction for Innostorm Entertainment group and Veerendra Vidyavrath.
·         'Samhaara' of Chiranjeevi Sarja, Kavya Shetty, Haripriya in Guru Deshpande direction.
Around a dozen films spread for two weeks – it is high time some cordial meeting is held to save the grace of producers.
Actress Photos
Mishti Chakraborty
Anaika Soti
Honey Rose
Tejaswini