A Mickey J Meyer musical
IndiaGlitz [Thursday, September 12, 2019 • తెలుగు] Comments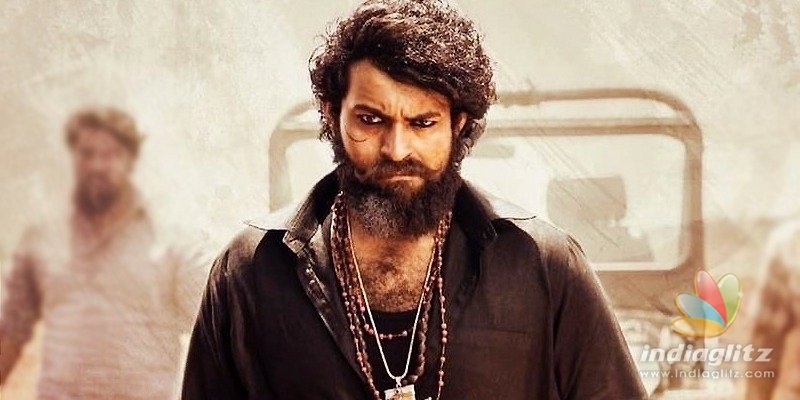 The first single from 'Valmiki' is out, on Sony Music.  Here we present its review.  The other singles will be reviewed as and when they are out.
Jarra Jarra
Singers: Anurag Kulkarni, Uma Neha
Lyricist: Bhaskarbhatla Ravikumar
The lyrics draw themselves from the universe of the protagonist (a negative character), who tries to rationalize his flawed character in an irreverent language.  An 'item' song at one level, it has a suggestive babe elevating the 'hero' in a massy way.  Anurag Kulkarni is remarkable, with his voice having the power of a booming Manu.  Uma Neha complements his talent. Mickey tries his hand at something he is not known for.  The beats are appealing and, with the right dance choreography, 'Jarra Jarra' can have the front-benchers jiving.
Gagana Veedhilo
Singers: Anurag Kulkarni, Sweta Subramanian
Lyrics: Vanamali
The music is strictly Mickey-type, complete with his signature style (which becomes obvious when 'Adugesinaru athidhullaa' is rendered).  Anurag Kulkarni's voice is splendid and breathes life, while Sweta's melodious voice adds more texture.  Vanamali takes baby steps towards the innovative deployment of words and alliterations.  All in all, an appealing duet that respects the Telugu language.
Waka Waka
Singer: Anurag Kulkarni
Lyricist: Chandrabose
Chandrabose's lyrics show up the protagonist as an egoistic and self-reverential being who regards himself as a demigod.  The language is supple and its everydayness is appealing right from the word go, adding to the cause of characterization.  Anurag Kulkarni's vocals are consistently earnest while sounding casual to the extent required.  Mickey deploys an approach he is not generally known for and comes out with flying colours.