Game Over Review Live Updates
Friday, June 14, 2019 • Telugu Comments
9:10 am :
Movie just started. The movie opens with the gruesome murder of a girl, who gets beheaded.
9:15 am :
Taapsee introduced as a video game designer, who is afraid of the dark.
9:32 am :
Anish Kuruvilla introduced as a psychiatrist
9:51 am :
Taapsee is excellent as an assault victim, who gets panic attacks, especially when she is in the dark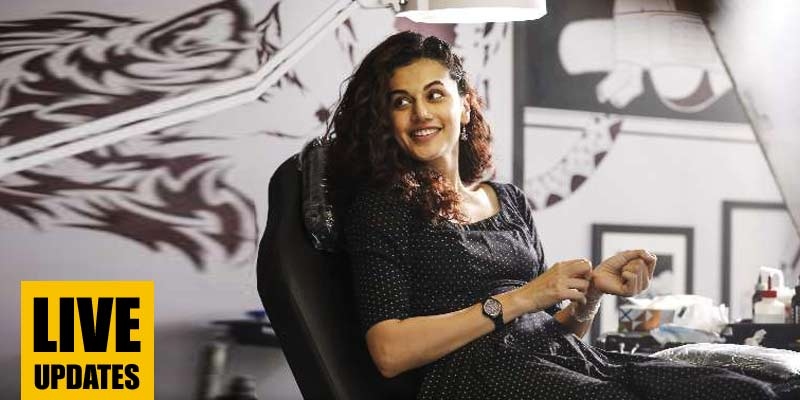 10:02 am :
Is the tattoo on Taapsee's hand linked to all the eerie incidents happening around her ? A scene suggests that..
10:45 am :
The narration is gripping and Ethan Yohan's background score is top-notch
11:12 am :
A group of psychopaths attack Taapsee and the second half is all about if the nyctophobic, traumatized, wheel chair bound heroine be able to survive
Actress Photos
Vedhika
Mannara Chopra
Khyathi Sharma
Sreemukhi