Ganesh to campaign for wife Shilpa
Wednesday, January 10, 2018 • Kannada Comments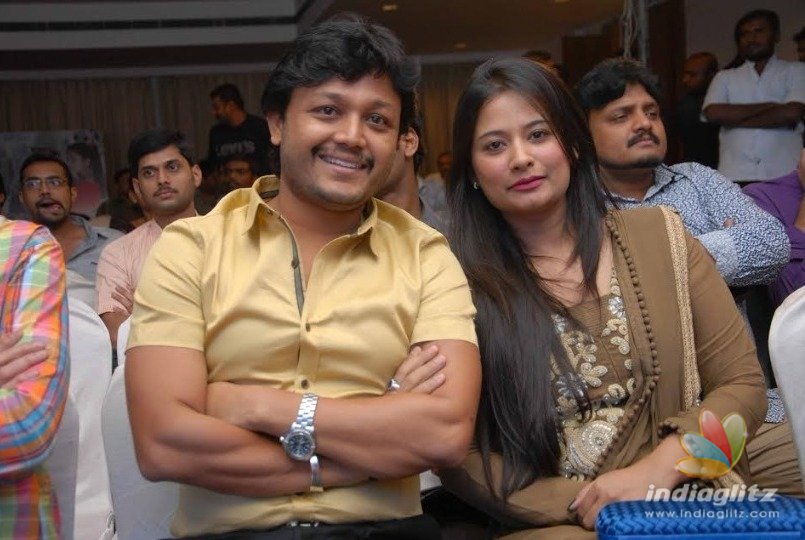 Sitting very comfortable in cinema profession golden star Ganesh is nearly 32 films to his kitty enjoying the success of 'Chamak' stated that his next film is 'Orange' and preparations for final script is taking place.
The tweet messages to Golden star Ganesh is huge for the 'Chamak' performance and his daughter Charitrya acting for the first time given him good satisfaction. Very sweet Charitrya doing mimicry for a few of film songs and dialogues is also in the mobile of golden star Ganesh. He showed it to his media friends on the talent of his daughter.
When Charitrya was in Mangaluru the film 'Chamak' got released and he saw it in a theatre. I reminded of her school starting quickly. For Ganesh education is important. Next is cinema for his daughter. I don't know what happens to the entry of my son. 2018 December 29 is not Friday and that means I have to wait for his launch he smiles.
'Orange'  (Aa Range was Hamsalekha pun for RNJ caliber) in Prashanth Raj direction is starting in February this year for Ganesh. He has expressed with to act with Jaggesh an actor with high caliber. I have immensely liked his timing. He has perfect timing and I don't know whether I match to it. A film with Dhuniya Vijay is also on the discussion table. It is likely to start this year says Ganesh.
On the elections around the corner to state assembly Ganesh is hoping for a seat from his locality Rajarajeshwari Nagara for his wife Shilpa. Shilpa is traveling widely for BJP and has great strength to become a strong politician. I would support her in every step. She has supported my career in cinema says Ganesh.
Money is not requirement from politics. God has given it. Shilpa is a firebrand. She is very straightforward. She has great passion for politics. As of now she is very busy compared to me adds golden star Ganesh.
Actress Photos
Mishti Chakraborty
Anaika Soti
Honey Rose
Tejaswini