Halli Panchayati soon, Prema Yuvaraj back
Saturday, June 17, 2017 • Kannada Comments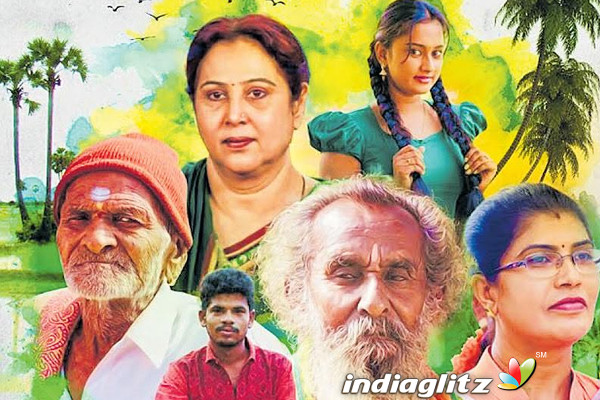 The yesteryears actress is back in the saddle in twin responsibilities. That Prema Yuvaraj former heroine is today a producer and supporting character actor in the film Halli Panchayathi` that boasts of three actors of Thithi` Kannada film that hit the headlines at the international level. Prema Yuvaraju appeared as a teacher and has a meaningful song in the film. It is Vaishnavi Entertainment film that has story and screenplay by actress and producer Prema Yuvaraju
The film reminds the olden days tradition of no police but Village Head` solving the problems of the villagers. Many of the village squabbles are dealt in this film and given amicable solution with a message in the film.
The film Halli Panchayati` is ready with the first print and waiting for suitable theatre set up. G Umesh makes debut after long stint in assistant direction. AC Mahendran handled cinematography, Hari Kavya music, Mohan Rangakahale editing, Dr Doddarange Gowda lyrics, Nagendra Aradhya dialogue, Suresh dance forms main technical team.
Gaddappa, Century Gowda and Abhishekh all three of Thithi` are in the lead roles. Yesteryears Geetha a prolific actress is in the role of a woman agriculturist. Meghana Gowda, Biryani Jayaram, Vaishnavi, Master Bhargav and others are in the cast.
Follow us on Google News and stay updated with the latest!
Follow