Halli Sogadu Movie Preview
Friday, September 8, 2017 • Kannada Comments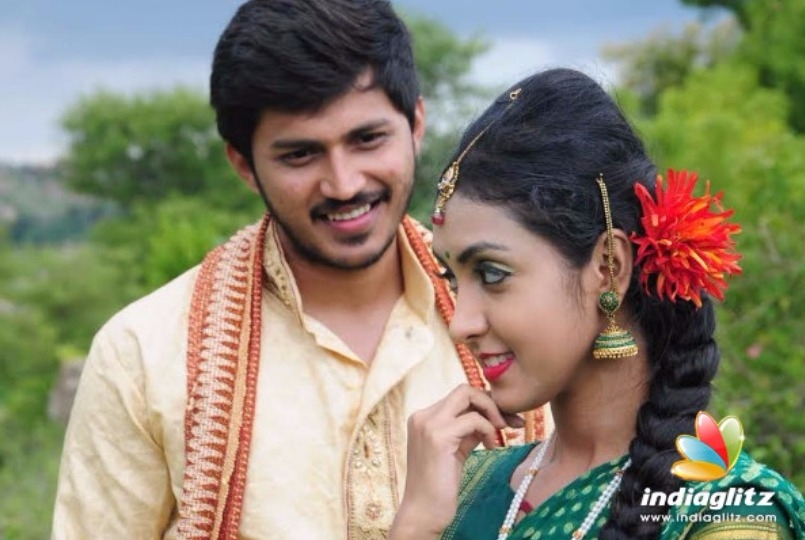 Here is a film with lot of desi elements 'Halli Sogadu' that also pays tributes to well known literary personality Dr Doddarange Gowda.  The noted dance director of Kannada cinema MR Kapil has picked the life sketch of an admirer of literary personality Dr Doddarange Gowda for his subject. Dr Doddarange Gowda several poems used in Kannada films are picked for this film and that is one of the highlights of the film. 
Arav Soorya and Akshara are in the lead roles of this film. The protagonist of this film is music lover and admirer of literary works of Dr Doddarange Gowda. The music in his life gets him good life.
 
 Dr Doddarange Gowda, four of his fans have picked the idea of making a film on the popular 27 songs of Dr Gowda. Kapil stitched an interesting story to express fanfare on the eminent writer. Of course this is a great tribute to writer. Dr Doddarange Gowda is also appearing in the climax of this film. When the protagonist fighting for his life hears the lines from Gowda and get up from fall back in life.
BN Pankaja senior journalist has written dialogue. Ragaramana is music composer. In Rajendra Soori Production banner P Satish Kumar Mehta is producer. HN Dattatreya, Mahantesh KS, BN Swamy, Rajath Ranganath are co producers.
 
Shanker Bhat, Jyothi, Dingri Nagaraj, Mysuru Ramanand, Shankanada Aravind, Michael Madhu (this is his 250 film as character artist), Malatesh KS, H Siddappa, Dr Venkataramana are also in the cast.
Related News