Harry Styles: 80 Year Old Man in a 20 Something's Body
Tuesday, June 13, 2017 • Tamil Comments

Listen to article
--:-- / --:--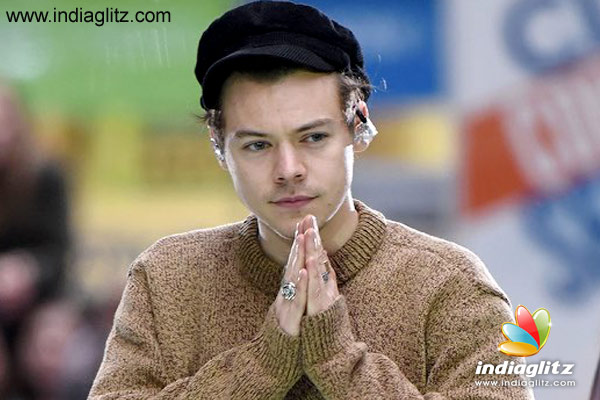 Four British boys and one Irish boy teamed up as a band by Simon Cowell for the first time when they were auditioned and selected for a famous television show called The X-Factor.
One direction is the biggest boy-band in the world! - said by every newspaper, magazine and tabloids around the world. A journey that started in 2010 took a hiatus in 2016 because the band members didn`t want to exhaust their fan-base post exit of band-mate Zayn Malik.
One Direction included Harry Styles, Louis Tomlinson, Niall Horan, Liam Payne and Zayn Malik.
The focus point of the any band should be its music right?
To the band. Yes. To the fans, the band is the focus point.
Every move of theirs is always under a magnifying glass and the following narrative is the proof.
Would you ever expect that someone would hack an airport system`s camera to just witness their famous band member casually strolling through airport? Of course you can`t. How can you hack? An airport security camera? That is impossible! Not when you`re a "Directioner". Everything is a possibility in the One Direction fandom and if you tell them otherwise, you`re a hater and a fake soul.
You see, One direction is a band that is loved by Millions of teens around the world and these teens just do not like "no" for an answer. They will do just about anything to support, protect, love and encourage the band members to be on the pedestal.
Now, Harry Styles is one of the five members of One Direction. "He is the curly haired, emerald green eyed cutie" is how the fans describe him. "Harry" is what they call him.
He is now a 22 year old British singer and actor post the hiatus of One Direction.
He is now starring in the biggest Hollywood movie, directed by Christopher Nolan, Dunkirk. With his stardom and influence, he can easily get a role without even auditioning. But he chose the road not taken and actually stood in line and gave an audition for the movie, properly. Just like any other actor would have to.
Harry Styles released a solo album since the hiatus and would you believe that the whole world-tour tickets were sold in just 20 seconds? You better believe it because it`s true. Such is the demand for Harry Styles. He is an international superstar with the greatest stardom of this generation.
Does he really have a talent? Or is he just another show-biz product?
Hmm. A very interesting question, indeed. Given his market, some of his persona is definitely made-up for the PR but there are just some "moments" that were candidly captured that just prove that he is not all made up. He is indeed a talented singer with a beautiful voice. A good human being too.
His self titled album reveals so much about his experience since the start of his venture with One Direction.
Each of the songs in the album are an individual hits and his first solo "Sign of The Times" stood No.1 in 84 counties around the world, on iTunes and the Billboards.
One particular song caught the attention of many directioners and they confirmed that the song could be about One Direction band member, Louis Tomlinson.
Almost everything Harry does is somehow linked to his boy-band member Louis Tomlinson as the speculation around their sexuality is always at beyond par, at any given point of time in the fandom. The Larry fandom.
The reason I want to call him an 80 year old man is because he acts like one. He is of course, a young and classy "dude" but he has that old-man kind of vibe around him that lures young girls into his aura. As creepy as might that sound, that is true.
Young girls always like people who are wise, kind, sweet, loving, story-tellers, supporters and a partner-in-crime (silly ones), a bit mysterious. I just defined the perfect grandparent. That is exactly what Harry Styles is.
He wears Gucci with Uggs and a stylish pair of shades, he wears a smile that puts the girl in haze, his green eyes lure any teen at his first gaze and oh boy, his music is all the jealous boys hate.
Yeah, that is exactly how a directioner would define Mr. Harry Styles.
An 80 year old man stuck in a 22 year old body, blessed with good-looks and a beautiful voice, with a heart of gold.
That is Harry Styles for you.
A Sweet Creature!
Follow us on Google News and stay updated with the latest!
Follow
Actress Photos
Aditi Shankar
Rashmika Mandanna
Sonal Chauhan
Gehna Sippy