Harry Styles' Fans Are Furious with VMAs Scam!
Monday, August 28, 2017 • Common Comments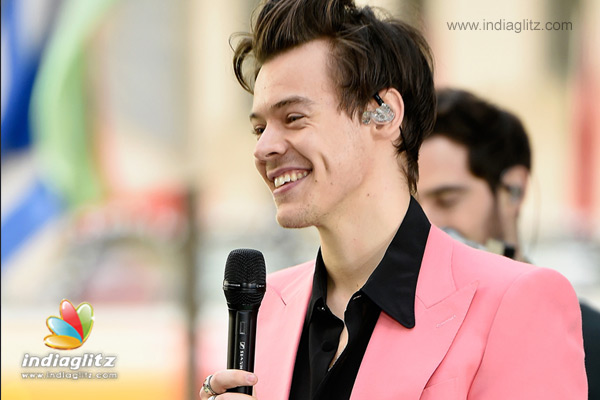 As we all know, everyone was rooting for Harry Styles' Sign of The Times to win as many as it can at the VMAs. Given the vocals, the depth and the message the song gives, it would be ridiculous to not give the song an award, according to the critics themselves.
However, when the VMAs opened the nomination charts, Harry Styles's SOTT was there in select categories yet he didn't win any.
The fact that he lost an award to 'Fifth Harmony's 'Down' is causing fans to reconsider the validity of the 'VH1 Music Awards' as Harry Styles lost the battle there.
His song did top the charts in 87 countries and counting and yet didn't win any award is making fans curious about the selection of the awards.
Many fans took out their frustration and tweeted out to the VMA's official accouint saying they "robbed" Harry Styles by not giving him an Award for SOTT further saying that he deserved a Grammy anyway.
This is the screen-grab of the tweets being sent to VMA's official handle in support of Harry Styles: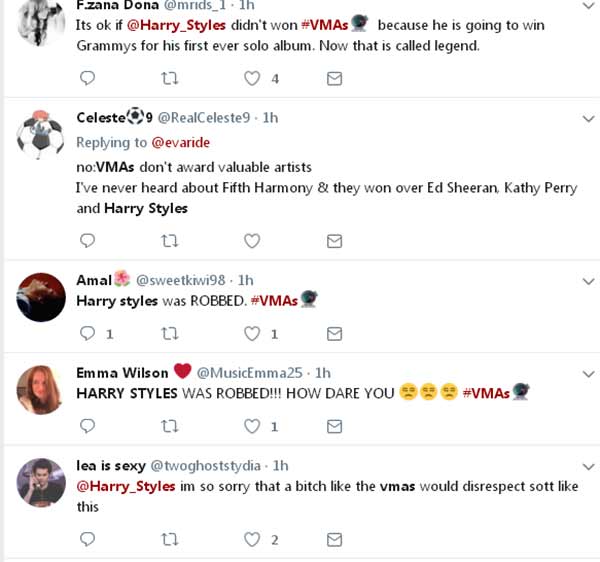 However, others argue that former 'One Direction' fans are just being dramatic as they have always hated Fifth Harmony and made public out-cries on Twitter.
What do you think? Let us know in the comments below!
Stay tuned for more!
Actress Photos
Srushti Dange
Pooja Hegde
Aishwarya Rajesh
Catherine Tresa