'Hebbuli' gets U/A, release on 23 Feb
Monday, February 20, 2017 • Kannada Comments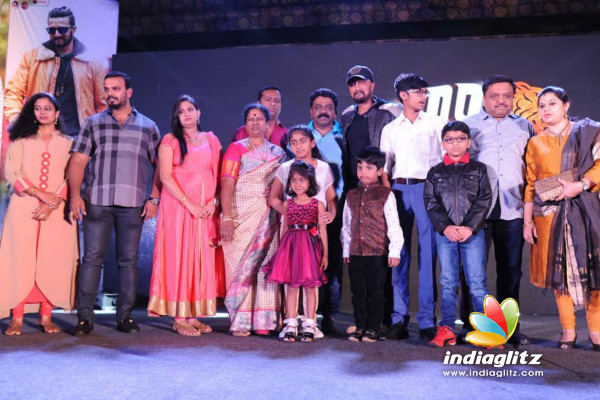 A lavishly made over budget cinema starring Kichcha Sudeep, Amala Paul, V Ravichandran, Ravishanker, Ravikishan in the lead roles 'Hebbuli' that has the surgical strike in its content is hitting silver screen on February 23, a day before Mahashivarathri festival in not less than 300 screens.
The eight months effort of director S Krishna and team has no cuts and mute in censor certification that was handed over on Saturday evening to the team by regional censor officer Srinivasappa.
There was wide smile in the team members SRV Raghunath, Umapathy, director Krishna, Kichcha Sudeep, V Ravichandran when they arrived at JW Mariot to address the media on the eve of release of 'Hebbuli'.
After three half songs display on huge screen, the introduction of every character was shown on screen with the technicians working for the film – cameraman Karunakar, action directors Vijay and Dr Ravi Verma, dance director Harsha and even the producers visuals were seen before the briefing.
Related News