I am glad that 'Vaisakham' music has worked big-time: Vasanth
Thursday, August 31, 2017 • Telugu Comments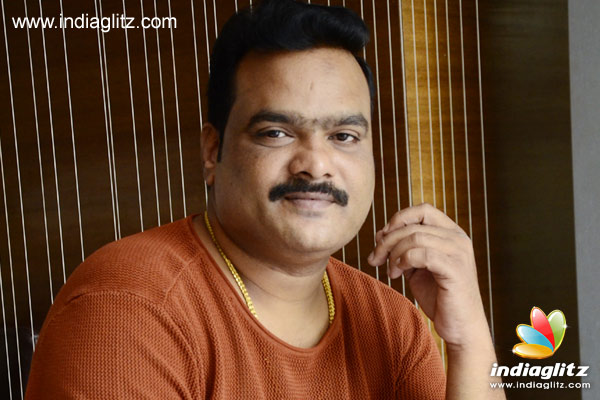 Music director DJ Vasanth is happy that his music for the rom-com 'Vaisakham' hav become a "big hit". In this interview, he talks about his work, inspiration, and more.
Excerpts:
I am happy that 'Vaisakham' has gone on to have a 50-day run. I sincerely hope that it will go on to celebrate a 100-day run.
As I celebrated my birthday last year, 'Vaisakham' was being made. This year, it has become successful, so also my music for the movie.
I have composed music for three movies this year: Manchu Manoj's 'Gunturodu', Jagapathi Babu's 'Patel S.I.R', and 'Vaisakham'. The RR work for 'Patel S.I.R' has got a lot of appreciation.
It had been my long-time wish to see my songs in the top 10 list put out by music channels. Two of Vaisakham's songs were in No. 1 spot in these channels. That's why I say that 'Vaisakham' has fulfilled my lifetime dream. The title song and 'Bhanumathi' song are my favourites.
I want to do two more movies in BA Raju garu's banner by the time I celebrate my next birthday.
'Vaisakham' has satisfied me both as a music director and otherwise. Jaya garu has done a fabulous job. She shot all the songs in rich locations. It has been a great plus to my career that all the songs have been a hit. I got thrilled about doing the movie as soon as Jaya garu narrated to me the concept. It's quite comfortable to work with her. I was never stressed out. She would take care of all the issues. She would explain a given situation very properly. I never felt uncomfortable. I enjoyed the making process thoroughly.
With the success of 'Vaisakham', I am getting offers from big stars. I am going to compose the music for a big hero's movie very soon. The talks are on.
Devi Sri Prasad garu conveyed to me his special appreciation after watching the songs. I should thank him for that. A leading composer thanking me is great news.
The 'Avva Bucchi' song from 'Patel S.I.R' is my favourite. Rajamouli garu himself tweeted that it's one of the songs he had liked in recent times.
I like to get the lyrics written after composing the tune. But I also feel that it's better to compose the tune after the lyrics have been written.
I am going to go on a month-long vacation soon. I will reveal the details of the movies I have committed to once I am back.
Although non-Telugu singers are doing a good job, our singers are no less. Fresh talent is out there. It's my responsibility to new offers to one and all. To the extent possible, I prefer Telugu singers.
A music director has to know his language thoroughly. That would be a great advantage.
That said, music knows no boundaries. So, one can compose tunes in any language. I am doing a Kannada movie, by the way.
Whenever I get an opportunity, I like to try all the genres of music. I like the Carnatic classical style a lot.
My grandfather, Sathyam garu, used to have his own style with respect to melodies. I am following him in this to an extent. I try to have a signature of my own. I have grown up listening to Mani Sharma garu's music. He is my inspiration to learn music.
BA RAJU ABOUT DJ VASANTH:
He is like our family member. We convey our wishes to him whole-heartedly. We all know that the music of 'Vaisakham' has been a big hit. Vasanth's music helped the movie big deal.
Although our film got a divide talk in the first week, from the second and third weeks, the collections picked up. We are going to celebrate its 50-days run very soon. We thank the audience for making our movie a big hit.
Related News
Actress Photos
Kriti Sanon
Nidhhi Agerwal
Esha Gupta
Priyamani