Idam Premam Jeevanam ready
Wednesday, February 14, 2018 • Kannada Comments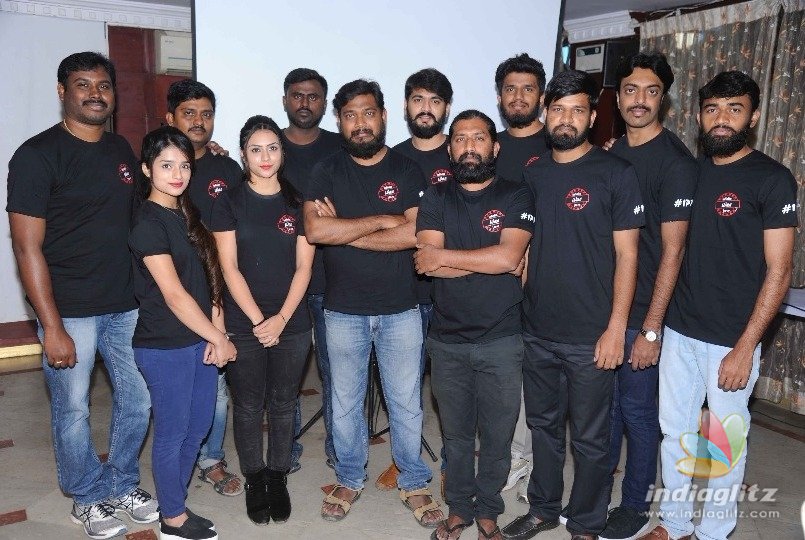 In the debut direction a qualified engineer Raghavanka Prabhu has concentrated on a different concept from regular love story films. The love extended by parents is utmost important in life according to Raghavanka Prabhu. He quotes the love extended by his father when he admired for Indian cricket player Rahul Dravid. The love of family is long lasting and it is the best is his opinion.
In the first film 'Idam Premam Jeevanam' Raghavanka has brought in family, friendship, love, challenge, pain and celebration elements to give a convincing family entertainer.
Raghavanka Prabhu attempt has already got good appreciation from one of the censor board members.  The trailer of the film was screened before the media on Monday morning. A believer of simplicity Raghavanka thought of 'Bombe Adsonu' as title but it was registered by Yogaraj Bhat. He finally thought of changing 'Dhanam Moolam Jagat Premam' and made 'Idam Premam Jeevanam'.
Long time friends of Raghavanka , Gokul and Naveen are producers. Editor is Kumar Prasad, Naveen is also cinematographer. Juda Sandy has scored music for five songs.
Sanath son of an auto driver father and teacher mother is in lead role. This is his third film. The role what I have played was in the mind of director says Sanath. Shenaiya Katwe a Hubli girl is for parents love and her sister in the film is Siri. Siri in Adya role says family of parents, sister, and brother are everything for her in the film.
Very precise in his thoughts Raghavanka shot for 45 days and spent Rs.1.2 crores. Bhavana Preetham has done art work and also appeared in a role of Nakshatra.
Trailer of the film 'IPJ' and Arre arre….song was screened before the media address on Monday afternoon.
Actress Photos
Paravai Muniyamma
Meera Mitun
Mia George
Aditi Rao Hydari