Indian women's cricket team captain gets trolled for her dressing
Saturday, September 9, 2017 • Tamil Comments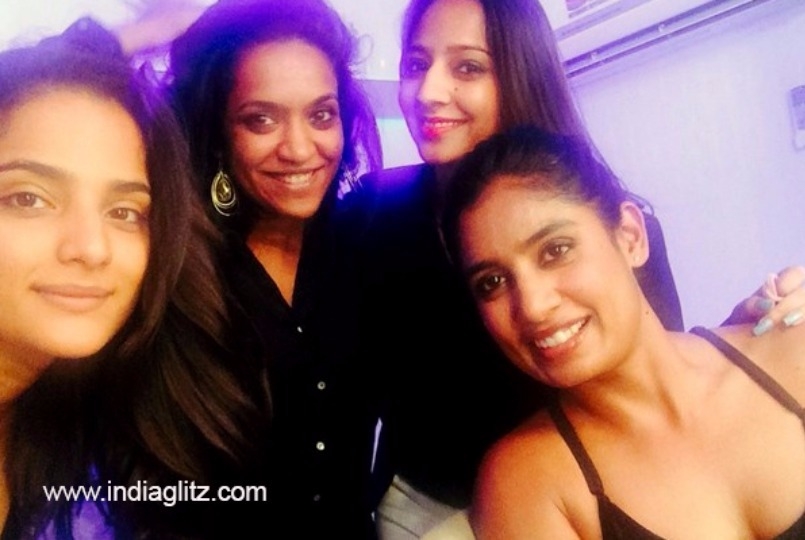 More than their male counterparts, the country's female celebrities have always had to bear the brunt of fundamentalist comments and moral policing on their personal attire. Most internet trolls shame, ridicule and go as far as possible to use derogatory language on their stars' social media platforms.
The latest to fall prey for this 'net nuisance' is India's women cricket team skipper Mithali Raj. The 34 year old cricketer had recently posted a photo of her with friends Amreen Khurana and Afshan Kaura on the famous micro-blogging platform Twitter.
The photo in which the Indian skipper was clad in a dark spaghetti top showing a little cleavage provoked some conservative tweeps to take it hard on the captain. 
However, the cricketing star who delivered exceptional performance in the recent ICC ODI World Cup garnered wide ranging support from her fans against the trolls. The support grew stronger as fans questioned the regressive mentality of the trollers and asked to change their perspective on women.
Contrary to the female populace in abroad Indian women are subject to being pulled down by such ignorant people no matter the places they travel and the heights they reach. 
The twitter support that Mithali Raj received may signal, improving times and declining conservatism.   
Related News