A Sahityya Sagar Musical
Friday, July 9, 2021 • Telugu Comments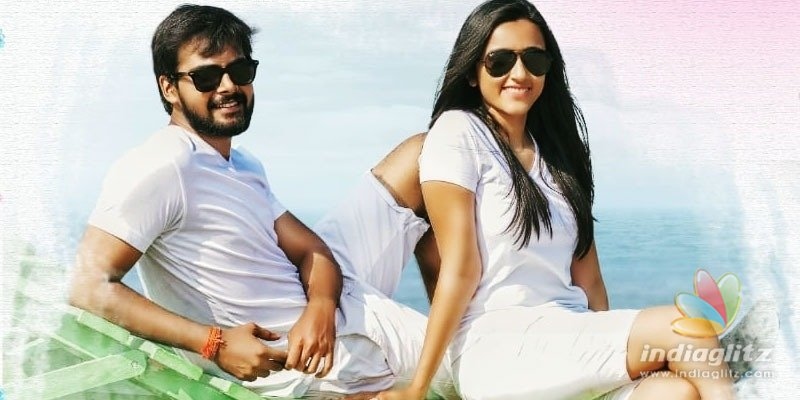 In this section, we are going to review the songs from 'Ippudu Kaaka Inkeppudu'. The songs are out on Aditya Music.
Unnana Unnana
Singers: Chinmayi Sripada, Krishna Chaitanya
Lyricist: Sahityya Sagar
The melody makes for a true-blue love duet. Sahityya Sagar, the album's composer, doubles up as a profound lyricist. The line 'Praayam chilipi parugu theesindhile, praanam nuvvoddhana neevente vasthundi' takes the cake. Kudos to Chinmayi Sripada for keeping her famed style intact. Krishna Chaitanya has got a mesmerizing voice and his vocals completely complement Chinmayi's.
Tarikita Tatthom
Singers: Vijay Yesudas, Sri Kavya Chandana
Lyricist: Suresh Banisetti
The lyrics, by Suresh Banisetti, bring out the budding sexuality of the lead pair. As they embark on their romantic journey, their feelings find an outlet in the shape of naughty lyrics. The line 'Vayasadigina dandayaatralo asalu sisalu modadi adugu ivale' is impressive. Vijay Yesudas' dense voice makes the song feel more earnest than it actually is. Sri Kavya Chandana's voice feels light and sexy.
Koo. Chuku. Chuku
Singers: Lokesh, Hymath, Shreeja, Kalyani
Lyricist: Sahityya Sagar
The celebratory song keeps the story moving forward by expressing the dilemmas faced by the protagonists in a jovial language. The lyrics introduce us to the mindsets that hobble the forward movement in life. Musically, this one has the aura of the songs of the early Teja-RP Patnaik filmography. An enjoyable song, all in all.