It's A Wrap For 'X-Men: Apocalypse' Main Filming
Tuesday, August 25, 2015 • Tamil Comments

Listen to article
--:-- / --:--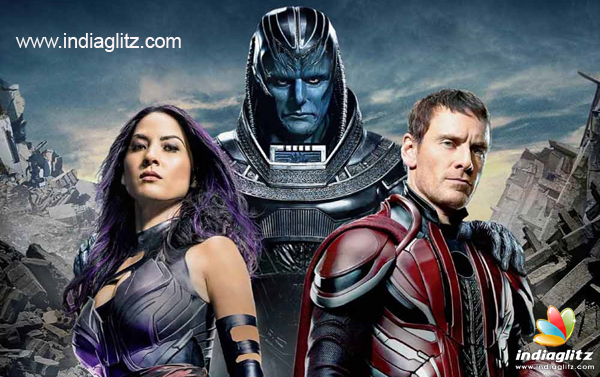 It's that time of the year when filming for a majority of next year's summer sequel blockbusters' filming are getting wrapped up. It started with 'Captain America: Civil War' and then 'Independence Day: Resurgence', and now the 'X-Men: Apocalypse' can also be added to that roster of films that have wrapped filming this weekend.
'X-Men: Apocalypse' director Bryan Singer took to his official instagram account to make the announcement saying, "That's a wrap on main unit. But still more to shoot over the next few weeks with second unit. But now...the wrap party!"
The director of last year's smash hit 'X-Men: Days of Future Past' director has said that the first unit filming for 'X-Men: Apocalyse' has been completed after its shoot began in April in Montreal, Canada.
'X-Men: Apocalypse' directed by Bryan Singer (X-Men: Days of Future Past) has a stellar cast that includes Jennifer Lawrence, Olivia Munn, Rose Byrne, Michael Fassbender, Sophie Turner, Oscar Isaac, Kodi Smit-McPhee, Nicholas Hoult, Evan Peters, James McAvoy, Tye Sheridan, Alexandra Shipp, Lucas Till, Ben Hardy, Josh Helman and Lana Condor. The film's script has been written by Simon Kinberg and is set for a May 27, 2016 release.
Follow us on Google News and stay updated with the latest!
Follow