'Jai Simha' is a matured love story: KS Ravikumar
Saturday, January 13, 2018 • Telugu Comments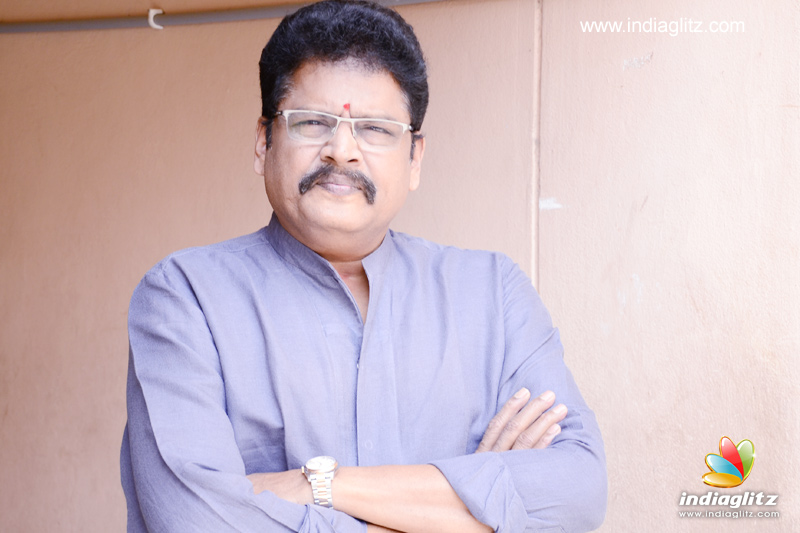 KS Ravikumar, whose 'Jai Simha' released on January 12, in this interview talks about his latest film, what makes it a love film, how he approaches a story, and more.
What made you do 'Jai Simha' so many years after you stopped doing films in Telugu?
I had worked with the likes of Chiranjeevi, Nagarjuna and Dr. Rajasekhar in Telugu. For the last 14 years, I have been doing only Tamil. For a few years, I and Balakrishna garu wanted to team up. But since the right story couldn't be found, we kept on canceling the plans.
When Ratnam came up with this storyline, I was impressed. In the very initial scenes, the hero travels with a toddler in his hand. At the interval, a woman comes and is seen holding the toddler's twin. And the film ends on an emotional note. I liked this trajectory.
How did the collaboration with your writing team happen at a creative level?
I write a scene's version in Tamil. I write how it opens, how it ends, what kind of emotions are there, etc. For example, if I am writing a comedy scene involving Brahmanandam, I should first have a smile on my face. Only then can I assume that the audiences are going to enjoy it. If it's Balayya, there has to be emotion, there have to be powerful dialogues, etc. And then, I develop certain ideas on the shooting spot.
I felt that build-up shots have to be there when Balayya is the hero. He is a mass star. In the beginning, 'Dana veera soora karna' song was not there. It was infused later as a montage number for the sake of tempo.
What is new about the movie?
We have seen mother sentiment, father sentiment, brother sentiment, etc. All these have been there. In 'Jai Simha', love and sacrifice are the defining features. It's a love film. The same comes with a massy treatment because how can you make a class subject with a mass hero like Balakrishna, who is comparable with a Rajinikanth? Had the hero been a Nagarjuna, I would have done it as I would have done for a Kamal Haasan.
Every hero has pluses and minuses, including the likes of Chiranjeevi and Rajinikanth. But he who has the maximum pluses rules the roost.
Everybody expected it to be out-and-out mass. But the film has got only three action episodes. Why so?
The emotion is always there, whether there is a fight or not. I have never done a pure action film. I have never done a fight-song-fight-song movie. That's not my style. Most of my films are sentimental ones. 'Jai Simha' is a matured love story. It's not a typical youthful subject. In Telugu, too, realistic films have been made.
A story has to be agreed upon by three people: Director, producer and the hero. If it's a new hero, then it's enough if the director and his producer agree.
How did Nayanthara agree to do the film?
Initially, she didn't have the dates. But once she listened to the story, she immediately agreed. Although she doesn't have prominent scenes in the first half, she played ball.
Why did you cast a non-commodity as Nayanthara's husband?
Had the role been played by a Srikanth or a Rajasekhar, the audience would be able to guess that he must be Nayanthara's husband. If it's a new face, nobody would venture such a guess. The suspense would then be spoiled.
When are you going to do a straight Telugu film, again?
I never approach anybody for an offer. This is not hubris. I have always been like this ever since I was an assistant director. I was a distributor before I entered cinema. The business was not bright then. There was piracy even then. It was 32 years ago.
Related News
Actress Photos
Rashmika Mandanna
Rashi Khanna
Amala Paul
Keerthy Suresh