An enjoyable album
Monday, March 8, 2021 • Telugu Comments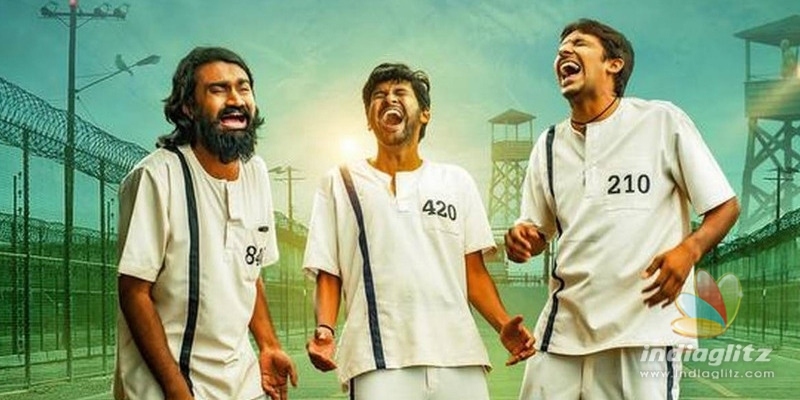 The full jukebox of 'Jathi Ratnalu' is out. Composed by Radhan, the three-song album is lively. In this section, we review the album, which is currently streaming on Lahari Music.
Chitti
Singer: Ram Miriyala
Lyricist: Ramajogayya Sastry
As a male-centric romantic song, 'Chitti' is thoroughly quirky. The lyrics are imaginative, coming with the usage of words like 'Teen maar', that are rooted in the characters. Ram Miriyala's voice is refreshing, as it is offbeat and sits well with the overall mood. Radhan's music is right on the money, lending the song an aura of simplicity.
Mana Jathi Ratnalu
Singer: Rahul Sipligunj
Lyricist: Kasarla Shyam
The song is about how useless the titular characters are. Conceptually, it is like the title song of the early 2000s Kannada TV serial 'Danda Pindagalu'. Kasarla Shyam's lyrical quality is intact, as he gets witty with the pen. Rahul Sipligunj's voice is a bit mellowed and is not overly energetic, thankfully. Music-wise, it is a minimalist song that is catchy and enjoyable.
Chanchalguda Jail Lo
Singer: Yogi Sekar
Lyricist: Kasarla Shyam
The song blends the mildness of its tenor with the quirkiness of its lyrics. Kasarla Shyam whips up the lines based on the characters and the story. The music director makes it a mellowed song that doles out its offbeat vibes in a breezy manner.
Verdict:
'Chitti' takes the cake in the album. An entertaining one, it is based on the characterizations rather than being generic.