Judi Dench finds Ali Fazal a 'beautiful young man'
Wednesday, October 4, 2017 • Hindi Comments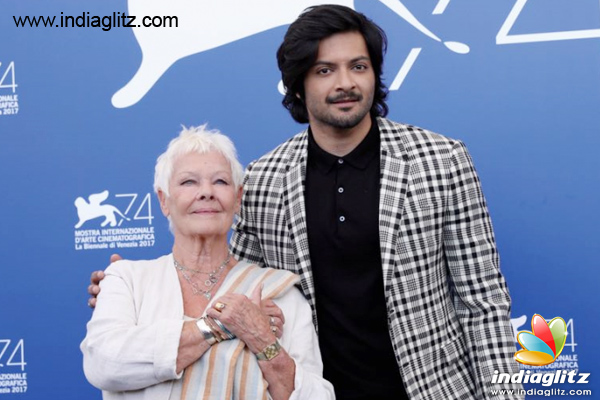 Oscar-winning actress Judi Dench says her "Victoria & Abdul" co-star Ali Fazal is a beautiful young man, who is "kind of a romantic and also a laugher".
After its screening at the Venice Film Festival and Toronto International Film Festival, the Stephen Frears directorial is set for its first screening in India on Thursday here.
"(Ali is) a beautiful young man. He's kind of a romantic, and also a laugher. That's a good mixture. We got on very well indeed," Dench said in a statement.
The film tells the true story of an unexpected friendship in the later years of Queen Victoria's rule.
When Abdul Karim (Ali), a young clerk, travels from India to participate in the Queen's Golden Jubilee, he is surprised to find favour with the Queen herself.
As the Queen questions the constrictions of her long-held position, the two forge an unlikely and devoted alliance with a loyalty to one another that her household and inner circle all attempt to destroy.
As the friendship deepens, the Queen begins to see a changing world through new eyes and joyfully reclaims her humanity.
"Victoria & Abdul" will be released in India on October 13 by Universal Pictures India.
Follow us on Google News and stay updated with the latest!
Follow