KA Suresh appeal on piracy
Thursday, January 11, 2018 • Kannada Comments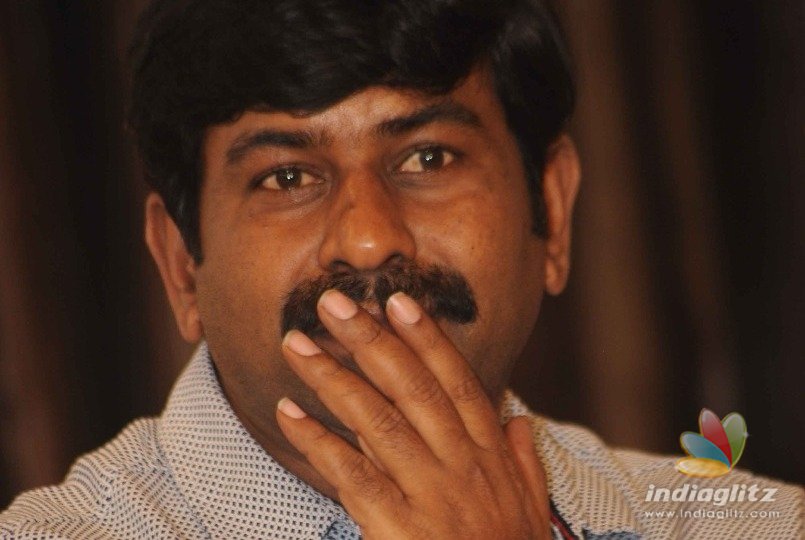 The noted producer of Kannada cinema KA Suresh has made a humble appeal on the rabble rousers – Piracy operators. As the film 'Raju Kannada Medium' is set for release on 19th of January, 2018, the fear is obvious because some of the big films in Kannada of recent past there was face book live from the theatres by some unscrupulous personalities.
Knowing this producer KA Suresh on behalf of the Kannada film fraternity makes a humble appeal not to continue such practices. Films are made with very hard efforts and big investments are involved in it. On the piracy of Kannada films Suresh is an upset person. That is the reason for him to release RKM abroad after two weeks. For 'Varshada Koolige (earning throughout the year), I would not go behind Harshada Koolu (short time earning)' he makes a pertinent point.
The future of cinema fate will be – cars have screens like how huge screens are at home and theatres would become complexes or marriage halls he makes a wild guess.
The team of 'Raju Kannada Medium' given their heart and soul to this film and I must first thank director Naresh Kumar for plucking the right talent, Gurunandan, Kichcha Sudeep, Ashika, Avanthika, Amith, music director Kiran Ravindranath, cameraman Shekar Chandra in a big task happening.
Sudeepji in key role looks majestic. The costume of him has created big hype is the newest form I have heard stated Suresh. The photo of Kichcha Sudeep is on highest rotation. Suresh immensely thanked Sudeep for accepting to act after narration given to him.
The prominent theatre on KG Road Santosh once again for Suresh Productions is what makes the humble producer very happy. Earlier films Govindayanamaha, Shravani Subramani and Shivalinga at this theatre got rich results.
RELATED NEWS
Actress Photos
Anusha Rai
Varalaxmi
Regina Cassandra
Ishara Nair