A Shravan Bharadwaj musical
IndiaGlitz [Tuesday, November 19, 2019 • తెలుగు] Comments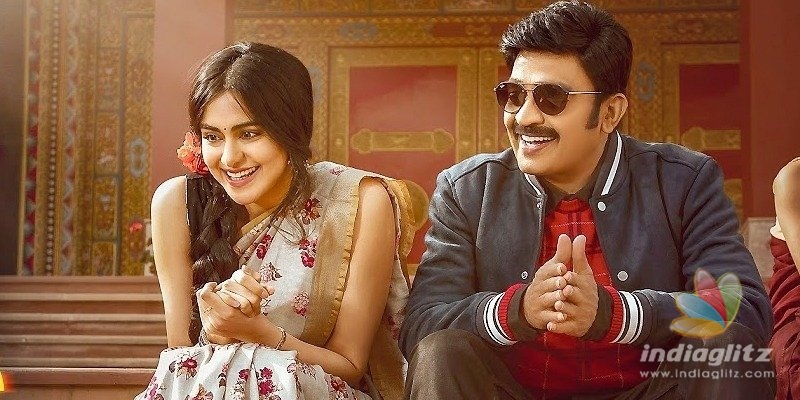 Two singles from Dr. Rajasekhar's upcoming movie, 'Kalki', are out.  Here we present their review.  The other songs will be reviewed as and when they are unveiled.  The audio is presented by Madhura Audio.
Horn Pom Pom Okay Please
Singer: Lalitha Kavya
Lyricist: Krishna Kanth
Krishna Kanth's seductive lyrics are laced with double entendre; they are in keeping with the tradition of those Tollywood-ish 'item' songs that feature jiving drunkards and sizzling dancers.  Lalitha Kavya's voice makes a distinct impact a few seconds into the song.  The music director dishes out an appealing tune.  All in all, the beats give the right dekko and raise the temperature.
Evaro Evaro
Singers: Hemachandra, Swetha Mohan
Lyricist: Krishna Kanth
The song assumes a supra-melodic form, complete with a touch of the Carnatic.  Hemachandra brings to table a melange of both traditional and modern flavours, while Swetha Mohan's voice is mellifluous to the core.  Krishna Kanth's lyrics are charming.  The line 'Ipudega parichayamandhey, apudenaa cherisagamandhey' takes the cake.  The short duet is soulful.