"Horse talks can happen later, talk about NEET immediately"- Kamal
Monday, August 14, 2017 • Tamil Comments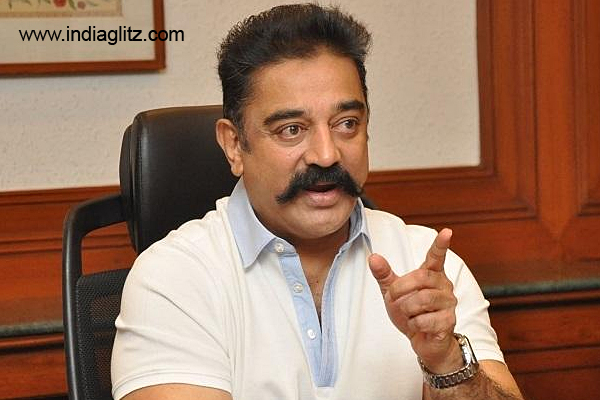 Ulaganayagan Kamal Haasan who is quite vocal about the politics as well as political and social issues in the state has now tweeted about the NEET exams.
The Tamil Nadu State Government has been trying for long to get exemption from the National Eligibility CUM Entrance Test for Medical college admission. The efforts of Tamil Nadu's Health Minister seems to have paid off well. On Sunday the Central Government assured to support the Tamil Nadu Government's ordinance to grant exemption for the state from the NEET this year. However this exemption will apply only to the Government colleges and the Government quota seats in the private colleges that too for this year only. .
Kamal Haasan has tweeted in Tamil. The translation of the same will go as this: central government has said it will cooperate for postponing the NEET exam (for the state). Horse trade talks can take place later also. This pertains to the future of students. So please talk immediately."
The ruling AIADMK party in the state is currently divided over who has to lead the party. TTV Dinakaran who was appointed as the Deputy General Secretary has been ousted by the Chief Minister Edappadi Palanisamy by passing a resolution to that effect. However Dinakaran has been claiming that the CM or his council of ministers are not eligible to remove him from the party post. Meanwhile the talks of merger of the party which has been divided as AIADMK (Amma) lead by the CM and the AIADMK (Puratchithalaivi Amma) lead by the former CM and the rebel leader O. Panneerselvam is still inconclusive.
This is what Kamal has mentioned as 'Horse trade talks' in his tweet. He has urged the state government to postpone these negotiations and immediately start discussing the ways to exempt the state from NEET with the Uninon Government's cooperation.
However it is noteworthy that a few weeks back Kamal had tweeted that being a school dropout he does not understand anything about the NEET. Twitter users are pointing out this contradiction in the comments section of Kamal's latest tweet.
The accusation that the veteran actor is siding with the DMK has also become stronger after the actor participated and also addressed the gathering in the Murasoli 75th year celebration held in Chennai last week.

நீட்தேர்வை ஒத்திப்போட மத்திய அரசு ஒத்துழைக்குமாம்.குதிரைகளை பிற்பாடும் பேரம் பேசலாம். மாணவர் எதிர்காலம் பற்றியது. தயைகூர்ந்து உடனே பேசுங்கள்

— Kamal Haasan (@ikamalhaasan) August 13, 2017
Actress Photos
Jia Sharma
Rakul Preet Singh
Lavanya Tripathi
Faria Abdullah