Tuesday Trivia ! 'Kuruthipunal' - When Kamal bettered the original in his remake
Tuesday, February 20, 2018 • Tamil Comments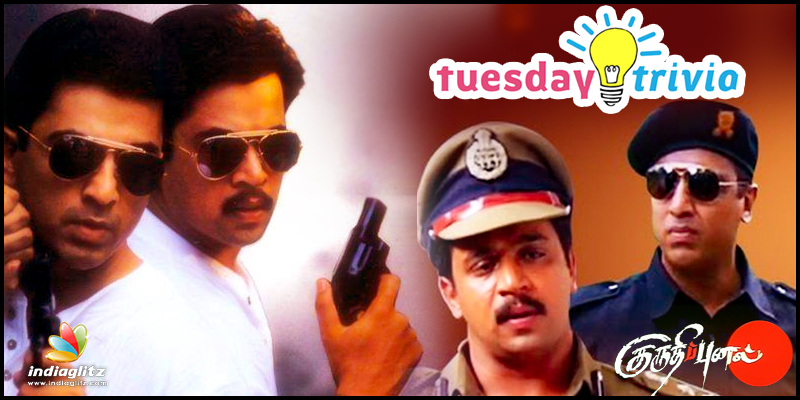 In 1993 when 'Kuruthipunnal' (River of Blood) was announced it caused much excitement in the industry as well as among fans mainly due to its casting and the country's topmost cinematographer P.C. Sriram taking the directors chair.  At a time when multistarrers were rare, Kamal managed a casting coup by getting hot action hero Arjun and the powerhouse acting talent Nasser for pivotal roles alongside himself.  The film is the remake of Govind Nihalini's much acclaimed 'Drohkaal' which had Om Puri, Naseerudeen Shah and Ashish Vidyarthi in the lead roles.  Initially the title 'Drohi' was selected for the film but Kamal's hardcore fans objected to it because they did not want their idol's name to appear ahead of the title which means traitor in English.  The Telugu version however released as 'Drohi'.
After the intense 'Mahanthi; which released in the year 1994, Kamal switched to light entertainer 'Magalir Mattum' then back again to serious cinema with 'Nammavar' and back to entertainment with 'Sathi Leelavathi'.  Fans and audiences of the time knew that Kamal is going to deliver something special and as there were no facilties to watch the Hindi original the curiosity was at its peak.
'Kuruthipunnal' is one of the most authentic films about terrorists and their mode of operation.  Nasser gave a brilliant performance as the leader who with his sheer manupulation gets even the straightforward cop Aadhi (Kamal) to do become his mole. 
Action King Arjun had a rare subdued role of a muslim cop who never wilts under any pressure untill he is killed.   Gauthami, mostly known for her glamour roles for the first time enacted a mother of a grown up girl and the bold scene in which she accepts rape from a terrorist was appreciated greatly at that time.  'Pudupettai' cameraman Arvind Krishna appears in the role of an undercover cop posing as a terrorist Dhanush in the film.  Chiyaan Vikram has rendered his voice for one of the terrorists under Nasser.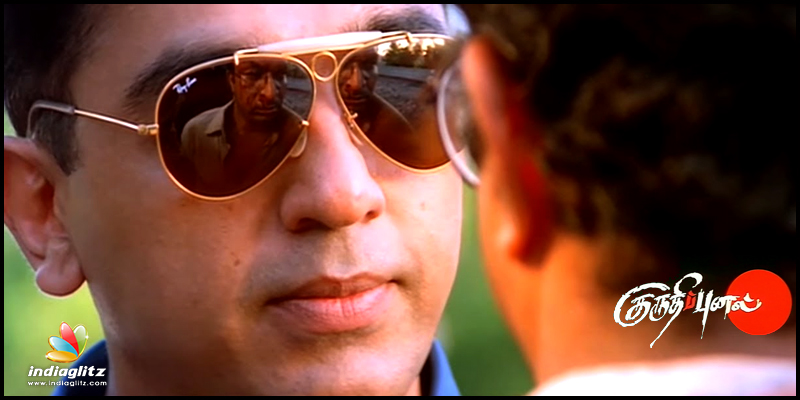 Kamal the innovator introduced the Dolby Digital Sound through 'Kuruthipunal' and he also took great pain for the makeup bringin in Hollywood technicians.  Those who have seen the film will be in awe especially at the climax when Kamal will be seen with his face all beaten up and bleeding flesh hanging down from the lips and ears. The film had no songs and the background score was by Mahesh
'Kuruthipunnal' when released on 23rd October 1995 without commercial elements went on to gain critical acclaim as well as box office success and most importantly Govind Nihalini the director of the original lauded Kamal for making a far superior film than his. 
Actress Photos
Renu Desai
Nandini Rai
Eesha Rebba
Anu Emmanuel