What is the fate of KamaHaasanl's 'Sabaash Naidu'?
Sunday, July 16, 2017 • Tamil Comments

Listen to article
--:-- / --:--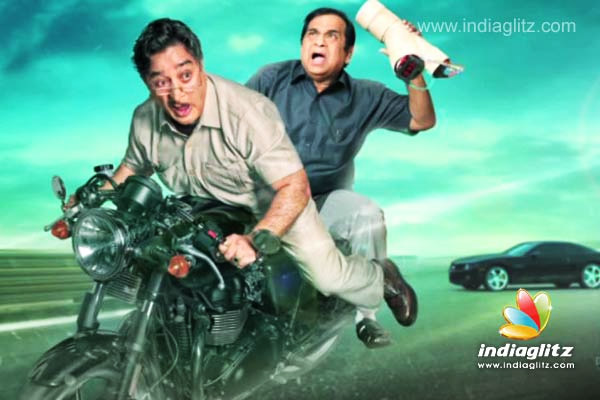 Actor Kamal Haasan started shooting for 'Sabaash Naidu' in May 2016 and the first schedule was completed in USA. When the second schedule was about to start, Kamal, who is also the director of the film sustained a severe leg injury which necessitated a surgery. After recovering, Kamal revamped the work on his another long delayed film 'Viswaroopam 2' and now he is also busy with the 'Big Boss' TV reality show.
This has lead to rumors that 'Sabash Naidu' which is supposed to be a Tamil-Telugu-Hindi trilingual has been dropped.

However a source close to the Ulaganayagan has said that contrary to rumors, 'Sabaash Naidu' has not been shelved but it has been postponed due to various reasons.
The team was about to resume the shoot in December but the prosthetic make up team for Kamal went on Christmas holiday. Now Kamal is busy with 'Big Boss 2'.
The source assured that 'Sabaash Naidu' will be revived soon.
Kamal plays his popular 'Dasavatharam' character of Balram Naidu in this film. Ramya Krishnan, Shruti Haasan and Brahmanandam play the other important characters. Isaignani Ilaiyaraja is working on the music score.
However, it is clear that 'Viswaroopam 2' which is in its final post-production stage will be released before 'Sabaash Naidu'.
Follow us on Google News and stay updated with the latest!
Follow