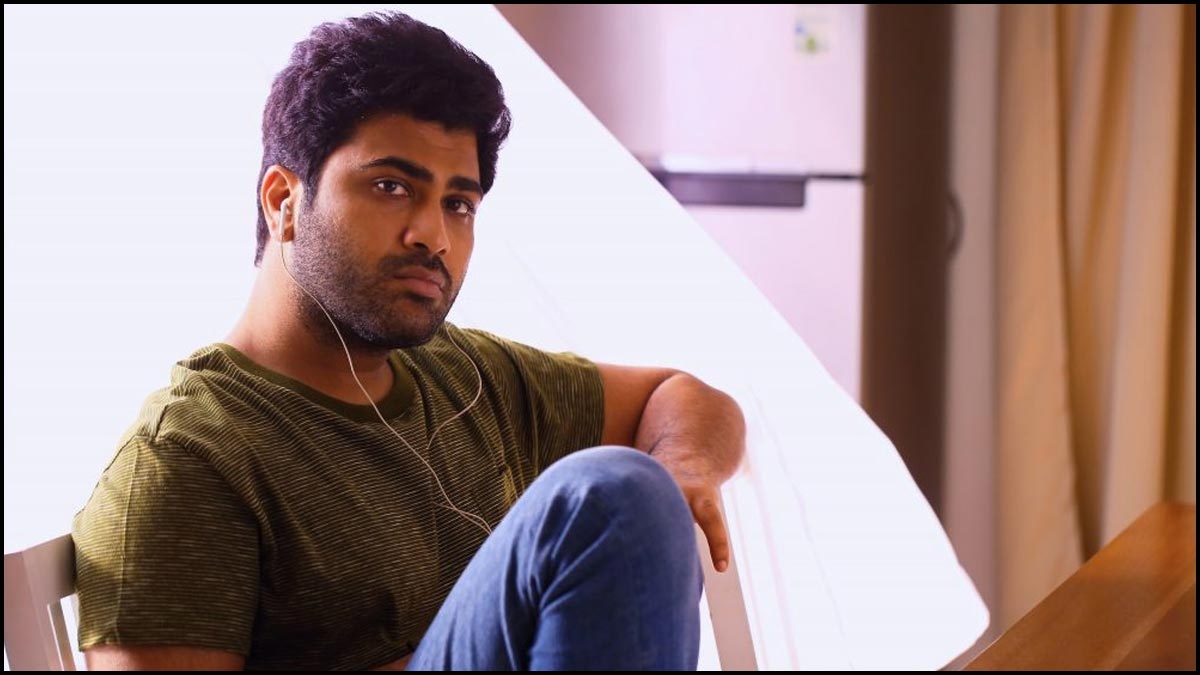 Kanam - Nostalgia and Sentiments work in this time travel 
Time travel is a genre that has been beaten to death by western filmmakers but has become a fad in South Indian cinema in recent times.   Viewers are mostly used to watching thrillers and comedies in this genre but debutante Sri Karthik has attempted a screenplay driven by sentiments which in itself is a welcome departure.  Whether the film will succeed in touching all sections of the audiences remains to be seen.
Aadhi (Sharwanand0, who lives with his widowed father, dreams of making it as a singer but always lacks the confidence to perform in front of an audience.  He really misses his mother (Amala Akkineni) who passed away in an accident twenty years back.   One of Aadhi's close buddies Kathir (Satish) is in shock as an average looking girl in school who liked him and who he rejected is now a beauty queen getting married to his school rival (Arjunan).   The other friend  Pandi (Ramesh Tilak) the least educated among them, is unhappy that he has to toil as a house broker.  A chance meeting with a scientist Nasser gives the trio a chance to go back to the past through a time machine to fix their lives. Can Aadhi save his mother's life and the other two alter their unhappy lives is what the rest of the screenplay of 'Kanam' is all about.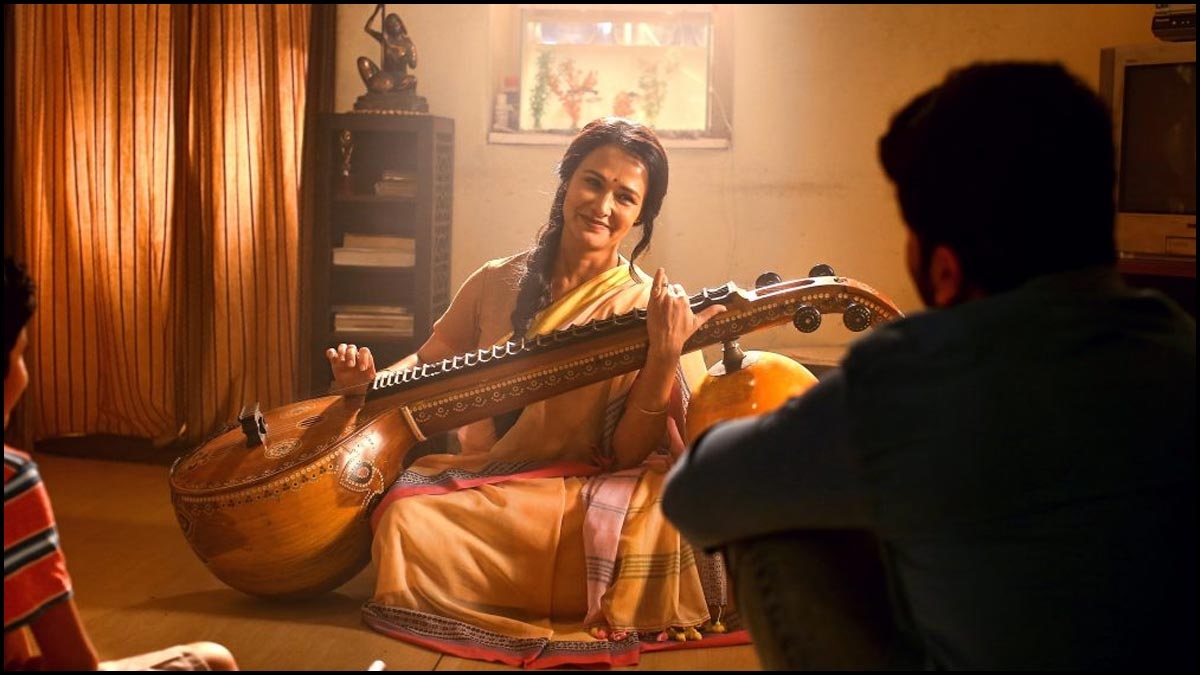 Sharwanand of 'Engeyum Eppodhum' fame has played Aadhi with subtlety making an instant connect with the 90s kids he represents.    He is particularly effective in his interactions with his mother and when showing urgency to save her life.  Amala Akkineni is perfectly cast as the mother and her performance is one of the highlights of the film.   Ramesh Thilak and Sathish play their characters without any blemishes.  Ritu Varma as the hero's love interest gives a neat performance while Nasser's exaggerated scientist lends the quirkiness.  The Jay, Hithesh and Nithya who play the younger versions of the trio are a treat to watch.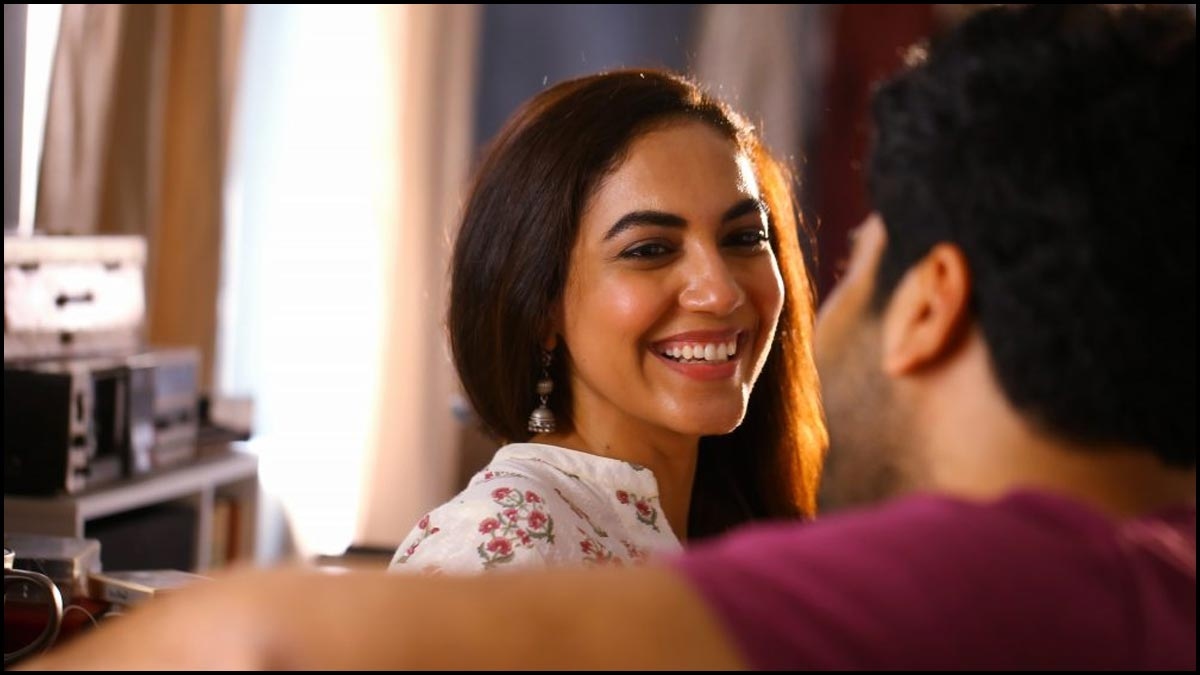 What works big in 'Kanam' are the mother-son sentimental scenes and the journey is engaging due to that.  Similarly the nostalgic moments of the late 90s help in realizing how things have changed drastically now.  The interval twist involving the younger versions of the hero and his friends is what keeps the audience invested in the second half.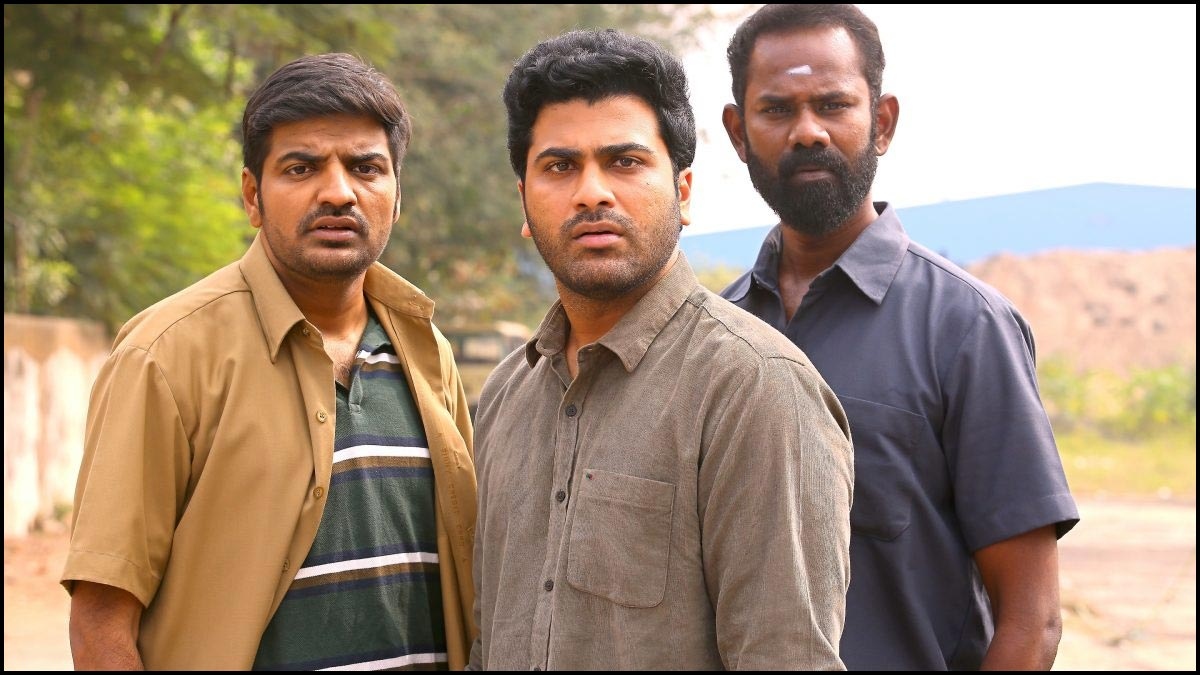 On the downside the leisurely pace is not exactly rewarding in this film and once the novelty of the story wears off there are not enough elements to sustain interest.  The film is devoid of humour even though there is scope for it especially when the trio go to the past and the youngsters come to the present.  The writing is pretty surface level except for the emotion filled climax while there is not enough in the ambience for the audience to feel that they are in two different time periods.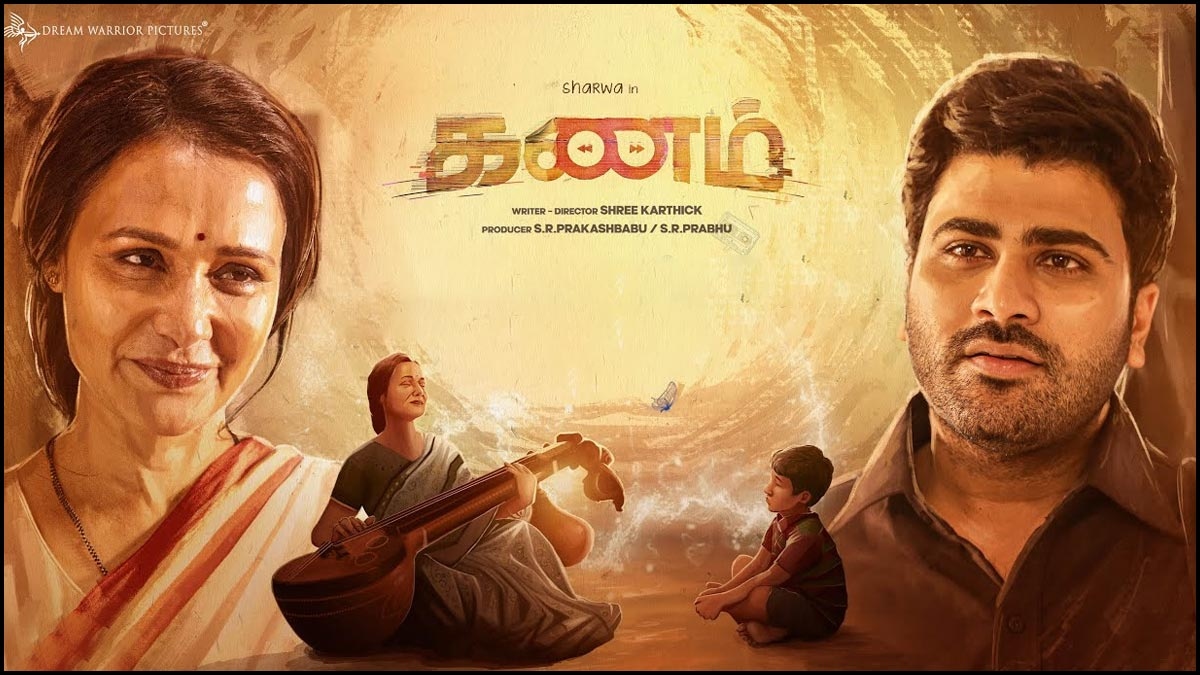 Sujeeth Sarang, Sreejith Sarang and Jakes Bejoy have done their jobs perfectly as the cinematographer, editor and music director.  Dream Warrior Pictures has yet again backed a film containing a novel idea.  Debutante Shree Karthik has written a very personal story and has presented it on the big screen with a lot of passion.  The emotions that he has packed in his screenplay work well and he is one to watch out for in the future.
Verdict : Go for this clean, sentimental and nostalgic film
Rating: 2.75 / 5.0
Showcase your talent to millions!!
Write about topics that interest you - anything from movies to cricket, gadgets to startups.
SUBMIT ARTICLE
More
Tamil Movie Reviews
Por Thozhil
Kazhuvethi Moorkkan
Farhana
Good Night
Ponniyin Selvan Part-2
Deiva Machan