Darpana Movie Preview
Friday, September 8, 2017 • Kannada Comments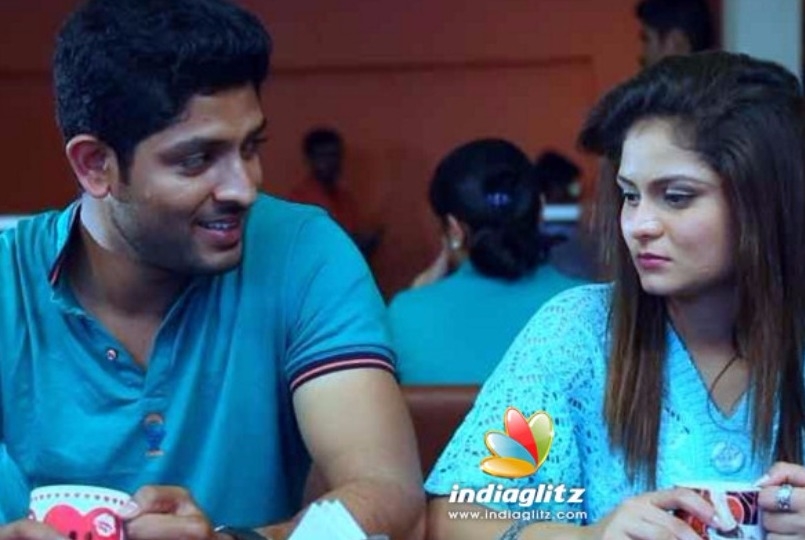 This week release 'Darpana' is a film on science verses god. Director Karthik Venkatesh highly qualified has worked in 21 departments of this film.
He has a unique theory of what happens when the eighty year human parts are fitted to 20 years youngster. He had seen the 'memorizer' in the human brain planted on another in his life. He quotes many examples in this regard that includes the animals cross breed. In his film the science poses a challenge to the God that is nature according to him. Is it not possible to win the death with such scientific method is his question.
 
Aravind Rao is the one who is affected with implant of memorizer in this film. He has one shade in the first half as cop and in second half he has different role to play.
Yethiraj is playing the role of Aravind father friend in this interestingly made script. Sandeep Malani another creative director in Kannada cinema is in a doctor role. What should not be done he describe.

Chytra is female lead. She is opposite to Aravind Rao brother role. Sriram is anti hero in this film. Rafiq is in a fantasy role. Madhura Chitra, Sharanya and others are in supporting cast.
 
Edwar D Souza producer of this film is a doctorate holder in his profession runs an HRD service, has printing press. He has spent Rs.68 lakhs on the film. Karthik Venkatesh is also joint producer of this film.
Dhanush, Suryodaya and Sachin have worked in cinematography. Vinod Basavaraj editing, Rajdev dance and Power Pushparaj stunts are other technicians of the film. 
Related News