Crack Movie Preview
Thursday, September 14, 2017 • Kannada Comments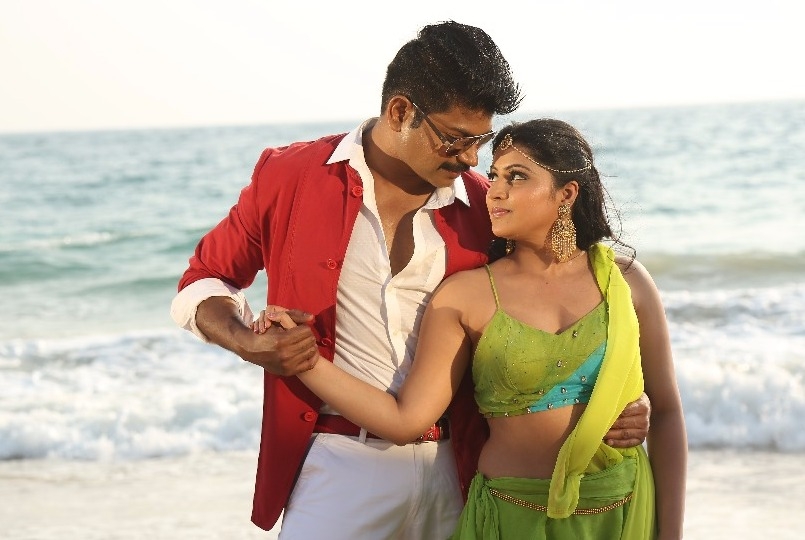 Crack – Among two big releases this week one is grandson Dhruva Sarja and the other is of son Vinod Prabhakar of the veteran actors of Kannada film industry.
 
The grandson is Dhruva Sarja – his grandfather was Shakthi Prasad, father of Tamil action hero Arjun. The son in the battle of box office this week is Vinod Prabhakar – action hero Tiger Prabhakar son.
 
For the audience both are action oriented and love laced films for treat from 15th of September 2017. The 'Tyson' combination in 'Crack' – Vinod Prabhakar and director Ramnarayan continues second in a row.
 
The protagonist of the film is a 'Crack' – it is the nature imbibed in most of the human beings. At one point of time he or she goes crack. The cop in this case is a hard nut to crack! He is good for good and bad for bad. The nature of cop is the most intriguing moment – why is he behaving like a crack audience would feel at one point of time and in the post interval they go on getting answers to their queries in the mind.
Vinod Prabhakar is given the title of 'Leading Star' from this cinema. Vijay Kumar Y, Shankar Ilkar are producers of this film in Samuha Talkies.
Cameraman Javed K Ganesh has used 'Gimble' equipment for the first time. Venkatesh is editor, Shamita Malnad has composed two songs and Chinnu of Chennai has done two songs for the first time. Ananda Priya has penned dialogues for this.
The beautiful looking Akanksha is female lead in this film. Dattanna, Aravind Rao, Kaddipudi Chandru, Padmaja Rao, Umesh, Giri, Sidlingu Sridhar, Victory Vasu and others are in supporting roles.
 
Venkatesh UDV editing, Vinod, Mass Mada and Kungfu Chandru stunts, Dhankumar, Raghu and Mohan dance, Prabhu art direction part of the technical team.
 
Samuha Talkies, Vijay Cinema joint venture 'Crack' is produced by Vijay Kumar Y and Shanker Ilkal. 
Related News