Humble Politician Nogaraj trailer, funny and fearless
Wednesday, September 13, 2017 • Kannada Comments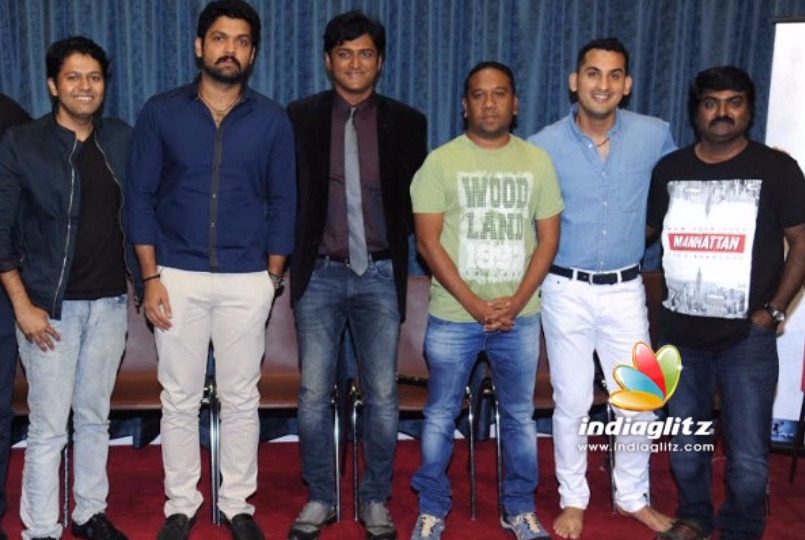 The much expected film from trio – Pushkar Mallikarjun, Rakshit Shetty and Hemanth Rao joint production 'Humble Politician Nogaraj' trailer was released on last Monday and it is on You Tube from 6 pm onwards. The funny, sarcastic and fearless nature of director Saad Khan got some good accolades.
 
The most interesting at the trailer launch time was a fun filled address by lead actor Danish Sait, grandson of Karnataka politician Azeez Sait.
 
The high point of this film is combining of Rakshit Shetty, Pushkar Mallikarjun and Hemanth Rao on board as producers. All the three know the winning formula and they have even given their thoughts to the script and screenplay of the film.
 
After screening of two times the new trailer of the film the film team addressed the media. Danish Sait recalled how he got the idea of 'Nogaraj' for the title. It has been one year and eight money journey with this film and his pranks in profession has finally paid for a good character in him to portray.
 
It was Pushkar Mallikarjun birthday the trailer was set for release. Pushkar in fact had written the budget of the film on a piece of paper.
 
With a big win 'Kirik Party' to his side Rakshit Shetty pride of Kannada cinema today has high hopes on this film. It is funny and slapstick comedy and dreams of middle class is focused in the film he pointed.
Hemanth Rao director of GBSM is of the opinion that this kind of film has not come in Kannada. He is excited abou the film.
Not knowing the Kannada language in the beginning of this film journey, Saad Khan Director of the film learning Kannada words said with 'Kashta and Ishta' he was able to direct the film.
Roger Narayan a US resident Kannadiga making good name from U Turn as cop says facing lot of challenges the film was made and it absolutely hilarious is his opinion.
Vijay Chendur playing Manjunatha in the film always behind protagonist Danish Sait was happy for matching his color with Danish. He had come to the media briefing to hear the Kannada of Saad Khan. He is Karnataka's Kannadiga. It is from this film 'Humble Politician Nogaraj' Vijay Chendur has been able to overcome a certain point in his acting.With two black complexioned to the sides of Danish Sait, it was looking like 'Oreo Biscuit' said Chendur that evoked good laughter in the SRV auditorium.
Related News