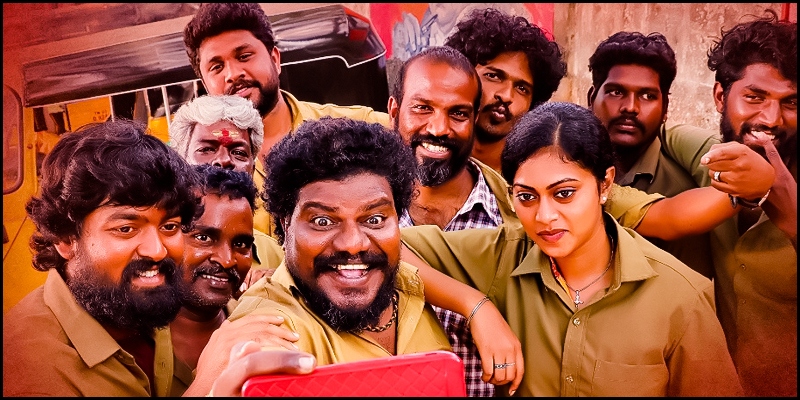 Kanni Maadam - Emotion filled saga against honor killing
Bose Venkat is one of the finest character actors in Tamil cinema who has forayed into direction with this emotion-filled saga against honor killing that is still rampant in Tamil Nadu.  Will this honest attempt strike a chord with the general audiences remains to be seen.
Kathir (Vishnu Ramaswamy) belonging to an upper caste in Madurai and Malar (Chaya Devi) a lower caste girl fall in love and elope to Chennai.  A distant relative of the boy helps them get a house but has ulterior designs on the girl.  Their neighbors Anbu (Sriram Karthick) and Shanker (Aadukalam Murugadoss) start helping them out.  The angry relatives of Kathir are still hunting them to finish the girl off and just when the couple are begining to find happiness tragedy strikes and Malar becomes a widow.  A situation arises where Anbu who himself has a tragic past takes care of Malar but soon gets into more trouble that the duo or the audience never expects.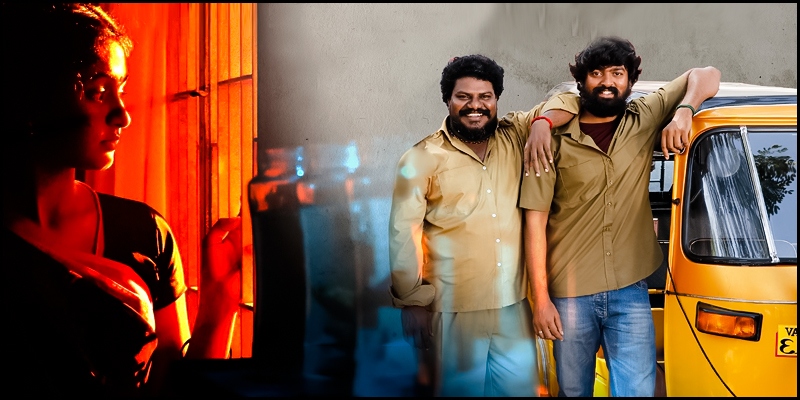 Sriram Karthik is very impressive on debut as a man carrying a tragic past which he conveys with the sadness always present in his eyes and rarely speaking dialogues.  The scenes when he has to witness the wedding of a girl he loves and when he rises with rage against his own father are proof of his potential as a fine actor.  Malar (Chaya Devi) is a natural as the underprivileged girl who first has to goad her man to rise to the occasion and then as later shines when she has to carry the difficult role of a young widow.  Vishnu Ramaswamy is another fine performer who easily connects with the audience as a rich young kid who has to learn the ropes of turning into a husband of a girl.  Super Good Subramaniyan has bagged the role of his lifetime as a wannabe actor who gets to show his range in a unique scene where he is stunned to silence when the heroine is having fits.  Valeena Prince as the autorickshaw driver is pleasing to the eye and her performance is a nice mix of fire and tenderness.  Priyanka Robo Shankar makes a sold debut as an outwardly rough house owner with a heart of gold and she sure is going to get a lot of offers after this.  Aadukalam Murugadoss, as usual, is authentic as the auto-driver friend and its sad that he is so underutilized in Tamil cinema Gajaraj as the cold-blooded upper-class killer is very aptly cast.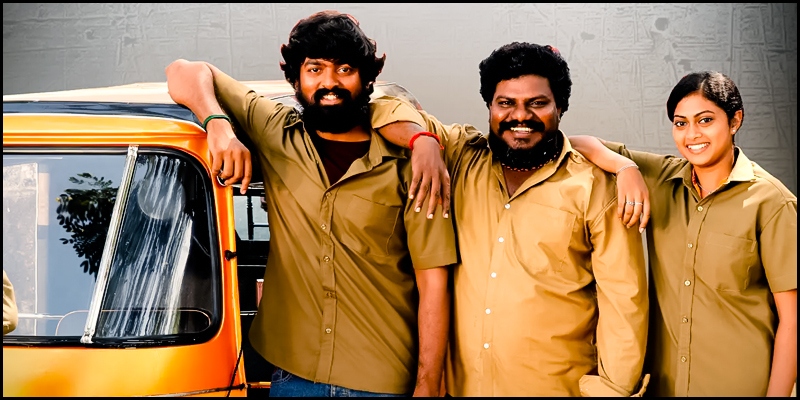 What works best in 'Kanni Maadam' is the emotional quotient that is present throughout the screenplay even though some of it borders on melodrama.  The relationships are the core of this screenplay and there are many such as Anbu and his parents, Kathir and Malar, Anbu and Kathir and Malar, Azhagu Rani and Malar, Square Star and the rest, Stella and Anbu, Stella and her regular autorickshaw customer cum admirer and so on.  There is a strong reason for the neighbour to take care of the pregnant girl which does not raise any questions moral of logical.  The scene where the failed actor played by Subramani realizes his negligence of his family is one of the best-directed ones in recent times.  The film gives the sense of having visited a lower-middle-class section of Chennai with its authenticity.  The core message of how a loving family man is on the other side a cold-blooded caste obsessed killer is true to life as well.
On the downside, the film maintains a high dosage of melodrama throughout that could be a deterrent for some.  Some of the scenes are stagey and stand out of place from others which are more natural like for example the choreographed accident that kills Kathir.  The pacing is also on the slower side and picks up only post-interval.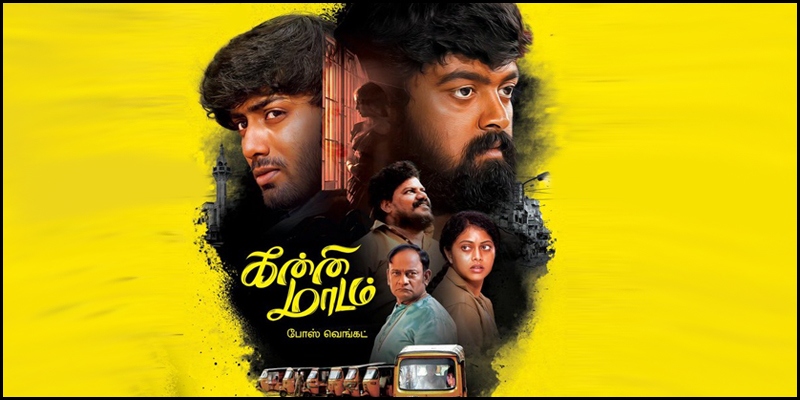 Hari Sai has tuned in melodies stay long after the film is over and the philosophical folk number "Moonu Kaalu" sung by Robo Shankar is already a big hit.  His background score elevates the scenes to a great extent making him a composer to look out for in the future.  Iniyan J Harris's cinematography takes the viewers deep into that part of Chennai where the struggling class lives with a deeply realistic tone.  The editing and the art direction or on par with the apt production values to suit the story.  Bose Venkat has made an honest film with an emphasis on not only conveying his strong message but also show the strong relationships among his characters.  
Verdict : Go for this emotion-filled drama with a strong message and good performances all round.
 
Rating: 2.5 / 5.0
Showcase your talent to millions!!
Write about topics that interest you - anything from movies to cricket, gadgets to startups.
SUBMIT ARTICLE
More
தமிழ் Movie Reviews
Conjuring Kannappan
Annapoorani
Kuiko
80s Buildup
Chevvaikizhamai
Jigarthanda DoubleX