Preview of Kariya 2 Movie
Friday, October 13, 2017 • Kannada Comments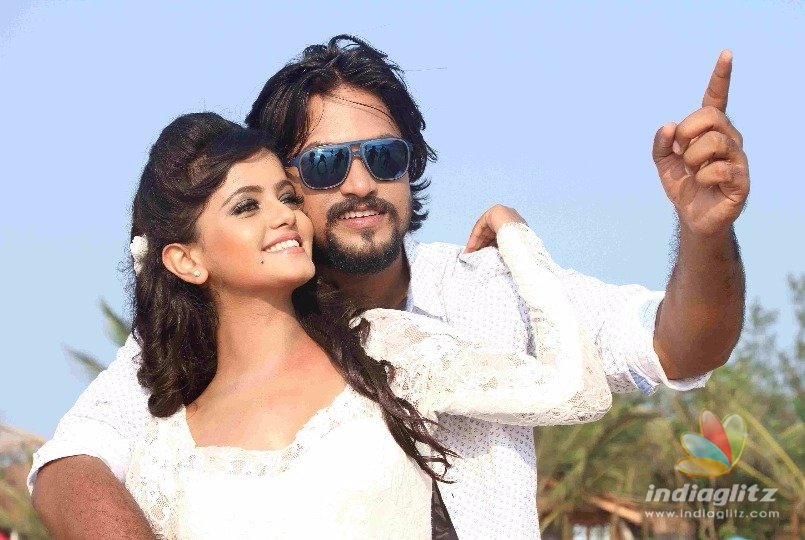 Kariya -2 – An action feast from Santosh Balaraj son of producer Anekal Balaraj. This film 'Kariya 2' is in the direction of Prabhu Srinivas a dance director turned director.
 
Kariya is a title that has entered the pages of records for its second release big success 14 years. That film starring challenging star Darshan was made Anekal Balaraj. For the second Kariya also he is the producer. This is not a sequel as such. Only the title is utilized for the box office purpose.
 
In a nut shell the protagonist Santosh Balaraj takes on the big opponent gang lead by Ajay Ghosh with his clever mindset. He undergoes lot of challenges when he falls in love with the dashing activities happening around him.
 
Santosh Balaraj previous film 'Ganapa' was super hit film and it was an action film. He moves on the same route but with a different screenplay in this P2 Productions – Paramesh and Prem joint venture with Santosh Enterprises.
 
Krupa Karan has done music for the lyrics of Jayanth Kaikini, Kaviraj and Chinmayi lyrics. The song Anumanave Illa…is richly popular among four songs. Naa Kayuthiruve…Malegaalada….Kariya Barthavne….are remaining three songs in 'Kariya 2'.
 
Mayoori of popular TV serial shot in to fame from 'Krishna Rukku', Ishta Kamya Kannada films is female lead. Sadhu Kokila is in comedy track of this film.
 
Srinivas Devaswom is cameraman, Srikanth Gowda edited this film, Vikram, Ravi Verma, Different Danny and Mass Madha composed stunts for this film 'Kariya 2' action feast.
RELATED NEWS
Actress Photos
Niharika Konidela
Priya Bhavani
Sanchita Shetty
Samantha