Noted Jallikattu activist resigns Government post to protest ban
Thursday, January 19, 2017 • Tamil Comments
Jallikattu's ban has evoked anger and rebel among most, if not all, of the Tamilians who support their traditional sport.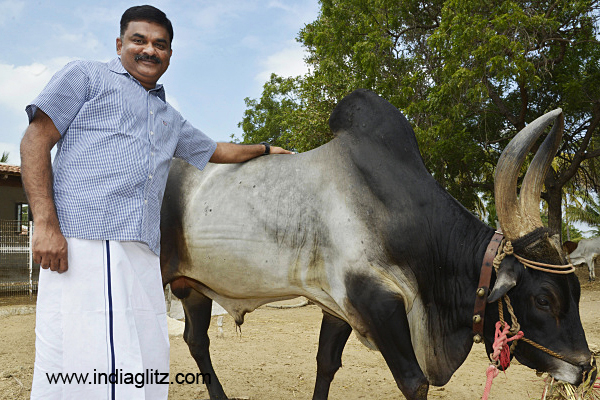 Following this 'unjust' decision, as the locals call it, protests have erupted in most parts of the southern state, and are gaining intensity as the apex court keeps stalling.
The state has been in clamour since the early days of Pongal, and things aren't getting any better for the protesters, some of whom have now started stronger forms of protests like Rail Roko.
Unrest prevails through Tamil Nadu, as its people start resorting to drastic measures.
Meanwhile a well known pro-Jallikattu activist and expert of cattle research has resigned his University post to protest the ban on Jallikattu.
Karthikeya Sivasenapathy a Member of the Board of Management of Tamil Nadu Agricultural University has now resigned the post. He has sent the resignation letter to the Honourable Governor of Tamil Nadu who is also the Chancellor of the University.
It is to be noted that he is also the Managing Trustee of Senapathy Kangayam Cattle Research Foundation and Biodiversity Conversion Council of India.
Such desperate actions only vindicate why the Tamils regard Jallikattu as being so important. With the Centre only trying to be diplomatic, its in the hands of the Supreme Court now to pull the plug.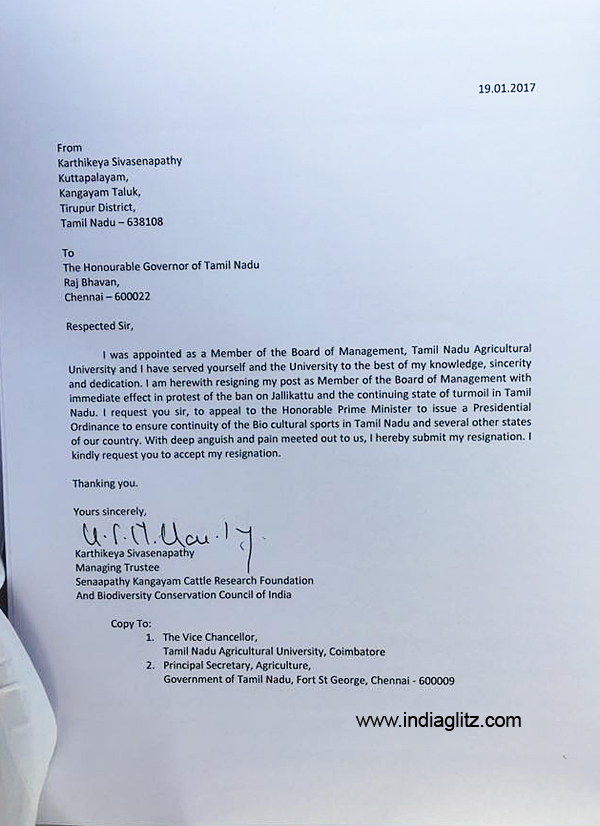 Related News
Actress Photos
Anupama Parameshwaran
Ramya Pandian
Nandita Swetha
Indhuja