Tamannah is "hurt and angered" by director Suraaj
Monday, December 26, 2016 • Tamil Comments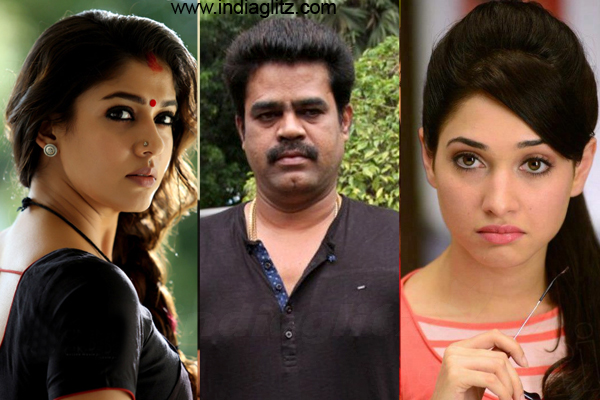 Tamannah who was watching Aamir Khan's 'Dangal' had to leave the show in the middle to register her strong condemn against her 'Kaththi Sandai' director for his unabashedly lewd comments against heroines.
Both 'Dangal' and 'Kaththi Sandai' released on December 23,2016. Suraaj the director of 'Kaththi Sandai' had spoken some severely derogatory comments against heroines in one of his interviews to promote the film.
In the video interview Suraaj had said heroines who are getting paid in crores are bound to appear in skimpy clothes in commercial films since audience come to theatres only to see the hero's fight and heroine's glamour.
Star actor Nayanthara has reportedly lashed out against Suraaj for demeaning heroines in such manner. Nayan has apparently said heroines accept to appear glamorous in films only if they feel comfortable and they are convinced that the script demands the same. The 'Maaya' actor also pointed out to Suraaj that the audience are far more matured and respect women more than the director.
Nayanthara's bold retort has been spreading viral in social media and some one took it to the attention of Tamannah who has played the female lead in Suraaj's 'Kaththi Sandai'.
Tamannah seems to be equally peeved by her director's comments that she immediately came out of the film she was watching and registered her protest in a detailed manner.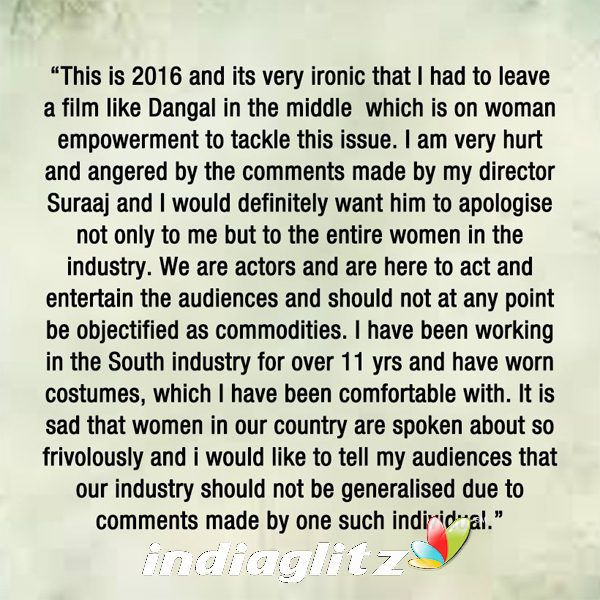 IndiaGlitz appreciates Nayanthara for her boldness in acting against such cheap comments on the heroine folk Tamannah deserves equal praise her instant straight forward reaction on the comments passed by a director of her own film.
In the era of strong-willed women achievers like Nayantharas and Tamannahs, Suraajs cannot easily get away passing such lewd comments against the respectable fairer sex.
Related News
Actress Photos
Aishwarya Rajesh
Rashi Khanna
Tamannah
Shirin Kanchwala