Kavya Shetty going great
Thursday, October 20, 2016 • Kannada Comments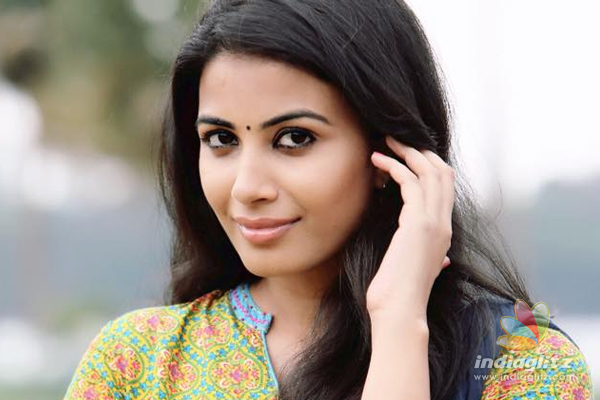 A well qualified academically and talented in arch light Kavya Shetty innings after 'Ishta Kamya' is going smooth. The main reason is also because of her chilling performance in the film directed by Nagathihalli Chandrasekhar. The powerful role for Kavya Shetty in fact brought her near to audience heart.

Kavya Shetty has series of offers and her latest one is 'Silicon City' with Srinagara Kitty as co actor. This Mangaluru beauty with 5feet 7 inches tall Kavya Shetty knows Kannada and Tulu language. She was model while studying her engineering. She is well aware that coming to cinema one has to struggle. She had a stint in Telugu and Tamil with just one film each.

A film for K Manju cinemas 'Smile Please' with Gurunandan of First Rank Raju fame is ready to hit silver screen, she has accepted another offer 'Mooru Gante Mooru Divasa' as anchor and channel owner.

Kavya Shetty father is a retired professor, brother is settled in Mumbai. For hearing story there is no obstacle. Given complete freedom for me, I am projected as an affluent girl in my previous films she says.

In Siliconn City Kavya is in a simple girl role with Churidaar as costume. She got offers in Tamil and one is releasing in November. I am here to have a long innings as an actress with ho hurry.
Related News