Silambarasan gets the woman support in Beep song issue
Tuesday, December 29, 2015 • Tamil Comments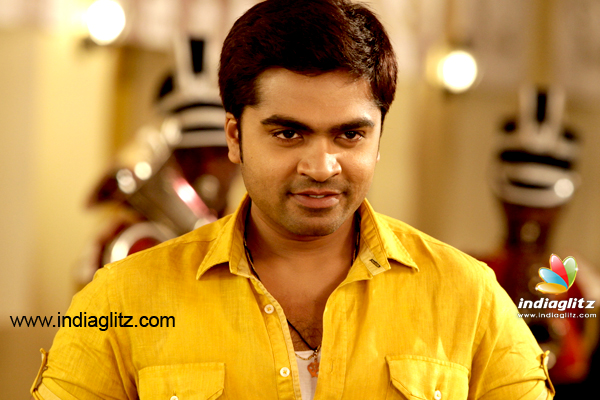 Silambarsan has been facing police complaint, court cases and huge flak from public and media for the controversial beep song issue. He has to be present at the Madras High Court on January 4 2016, for the next hearing. He may also be arrested anytime as the Court has refused to issue a stay on arresting Simbu over complaints registered on him against the song.
At the same time Simbu fans and a considerable number of youngsters have been supporting Simbu in this issue. Now this support seems to have extended to Kerala. While the protestors are up in arms against Simbu for allegedly abusing and demeaning women with the words he has used in the Beep song, a girl from Kerala has released a video in which she completely defends Silambarsan in the entire Beep song row. The video is going viral in social media.
Read below the excerpts of the speech of the girl defending Simbu and also watch the video.
"I am going to speak about the controversial beep song. Why this much publicity is purposefully given for this particular song? Many song that are much worse than this have released. Simbu himself has mentioned this in an interview. Moreover the song asks men not to scold women and scold themselves for falling in love. Did the protestors ever listen to the song? It has abuses and demeaning language about love itself. It is common for both men and women. I also heard the song. It did not sound so offensive to me. There are some objectionable lines. But we all know Simbu has come across so many love failures. So he would have got frustrated and vent it out by bashing like this. This is not going to affect anyone else. That has been released in internet by someone else. First of all Simbu did not officially upload this song. Don`t we use foul language while talking in our homes and chatting with friends? Can any youngster say that they will speak only about Mahatma Gandhi when they speak with friends? Why are you listening to a song like this at this point of time I am in Kerala and many shares and posts I have received (in Social Media) is about this song rather than Chennai flood. Why you are making cheap publicity like this? Why you are listening to this song and making a series of complaints about Simbu? Is it necessary at this time? If you like the song listen to it or just ignore it. "
A Kerala girl view on #STR #BeepSong

Posted by IndiaGlitz Tamil on Monday, December 28, 2015
Follow us on Google News and stay updated with the latest!
Follow
Actress Photos
Priyanka Jawalkar
Poorna
Ketika Sharma
Eesha Rebba