'Kick' + 'Temper' + 'Race Gurram' = 'Na Peru Surya': Lagadapati Sridhar
Thursday, January 4, 2018 • Telugu Comments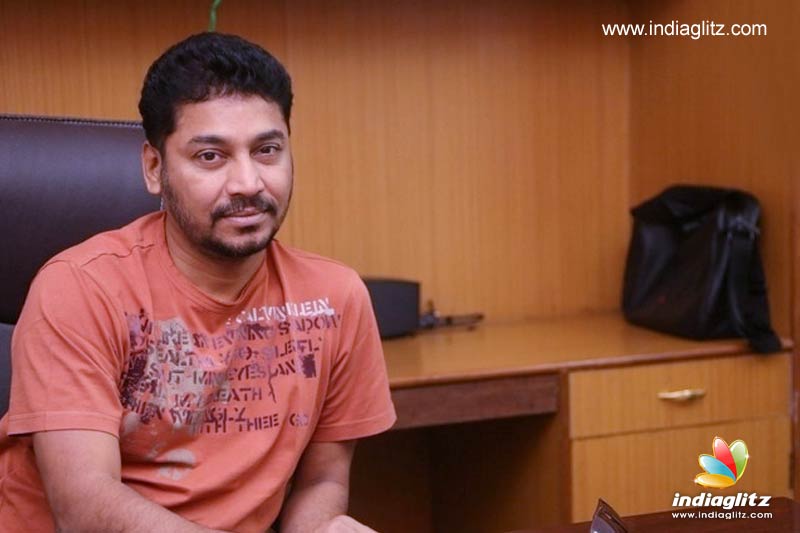 Lagadapati Sridhar, one of the producers of 'Na Peru Surya', is gung-ho about the Allu Arjun-Vakkantham Vamsi movie. In this interview, he talks about Bunny's style, the film's action episodes, its release date, and more.
The response to the First Impact of 'Na Peru Surya' has been huge. How do you see it?
Hitherto, we all heard about how much people love Allu Arjun. But the way the First Impact has been received, we have seen what is it like. In just 29 hours, it garnered one crore views.
What ticks for him?
He always wants to show something new with every film. His makeover, his look, and his technical knowledge make him what he is. He is a pan-Indian star and he works very hard for perfection. He has a passion to improve the standards of Telugu cinema every time. Previously, I have seen such dedication only in Aamir Khan.
How has it been working with Vakkantham Vamsi. The FI has definitely raised the expectations. Will 'NPS' live up to the expectations?
The power that you saw in 'Temper', 'Kick' and 'Race Gurram' will be seen in this one film! He is leading his team of artists and technicians very well. We are confident that 'NPS' is going to be the year's biggest hit. And just like 'Baahubali', it's going to raise the prestige of Telugu cinema.
The teaser gives the impression that the film is more about patriotism. What else can we expect?
There is romance, there are family emotions and there is a social conscience that the film talks of.
Talks have been on with the makers of 'Bharat Ane Nenu'. Is there any chance for the movie's release to be postponed or advanced?
Not at all. We are going to release 'NPS' on April 27. And the production works are going to be completed by March. Since our film has got a universal subject, we wanted to dub it in other languages, too. But since Bunny wants to debut in Tamil, let him do so with a straight film there.
What is the status of the movie?
So far, 70 percent of the shooting is over. The remaining portions will take another 40 days to be shot.
Tell us about the action sequences.
There is high emotion attached to all the action episodes. Kiccha Master, Peter Heins, Ravi Varma and Ram-Lakshman duo have composed extra-ordinary fights. All the episodes are benchmark episodes.
Related News
Actress Photos
Ramya Pandian
Nandita Swetha
Indhuja
Athulya Ravi