Kriti Sanon turns tomboy for 'Bareilly Ki Barfi'
Tuesday, December 27, 2016 • Hindi Comments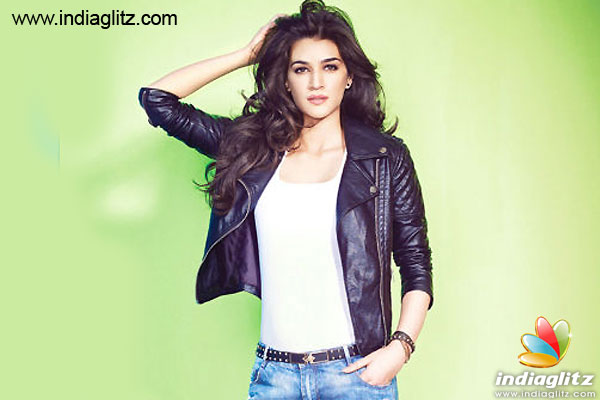 Buzz is out that in her forthcoming film, 'Bareilly Ki Barfi', Kriti Sanon will be seen playing a fiercely independent tomboy.
The film, also featuring Rajkummar and Ayushman, will be putting forth a very different face of the actress which the audience have never seen before.
For Kriti the role was definitely challenging as she has never donned such a role before of a tomboyish character and had to talk in the Uttar Pradesh lingo for which the actress has done a lot of prep. Kriti's character is totally of a deglamourised tomboy who wears denims, kurtas, half jackets and loose pullovers. The actress made sure to incorporate little details into the character and think how else to make her a little more different.
Said Kriti, "Rohit Choudhury, who is also in the film and from Lucknow taught us all the intonations, pauses and how to pitch the dialogues".
Kriti's character works in the electricity department and takes in all the complaints so she's quite independent and strong-headed and questions a lot of things. The character not just seems unique but also the script sounds quite quirky.
Kriti says, "It's something I have never done before and I get attracted to quirky characters. My role is completely opposite to who I am."
'Bareilly Ki Barfi' is a quirky romantic comedy rooted in the sub culture of the north Indian town Bareilly.
Directed by Ashwini Iyer Tiwari and produced by Junglee Pictures and BR Studios the film releases on 21st July 2017.
Related News