Lakshmi Menon posts hot pic on request from a fan who must now be in ICU
Wednesday, October 14, 2020 • Tamil Comments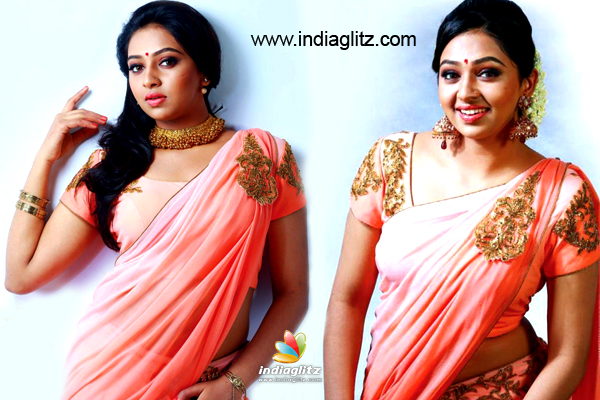 Lakshmi Menon who has predominantly acted in super hit Tamil films such as 'Kumki', 'Sundarapandian', 'Jigarthanda', 'Manja Pai' and 'Miruthan' last appeared in 'Rekka' co-starring Vijay Sethupathi in the year 2016.
The pretty actress who was a teenager at the time took a break from cinema to concentrate on her studies and after five years is gearing up to make a comeback. Lakshmi has now signed two films with Gautham Karthik and Vikram Prabhu in the lead roles both directed by Muthaiah.
Lakshmi Menon was recently in the news to clarify rumours that she is entering 'Bigg Boss 4' as a contestant. She put up an angry post "'I am not participating in BIGG BOSS show I am not going to be washing plates and cleaning toilets of others for now and never and also fighting on camera in the name of a show I hope hereafter nobody comes up with speculations of me going to some shit show.'
Lakshmi followed that up with a video post where she said that "For people who are asking me if I thought it was low of clean plates and toilets, I would like to tell you that, you are nobody to question me. It is my right and my choice."Some people might like the show, some might not. I personally do not like the show due to various reasons. I wash my own plates and clean my toilet at my house. It's just that I don't want to do that in front of a camera,"
Lakshmi had a kickass question answer session with her fans on Insta where she gave them some of the best replies they wanted to hear including that she is not single anymore and is in a romantic relationship. Read : Lakshmi Menon reveals she is in a romantic relationship
In the same session, one perverted follower asked Lakshmi for hot pics and the actress posted a gif photo of a large woman showing her backside. The gif is from Martin Lawrence's comedy film 'Big Mommas House' in which he would imply "Kiss my backside" to a man who tries to hit on him not knowing that he is disguised as a woman.
Another one wanted the actress to kick him on his face to which she posted a disgusted expression as reply. Without doubt, the fans who posed the stupid questions to Lakshmi got what they deserved and kudos to the 24-year-old actress put these specimens in place.
Actress Photos
Nivedhithaa Sathish
Raiza Wilson
Payal Rajput
Anasuya