An endearing lover
IndiaGlitz [Tuesday, June 26, 2018 • తెలుగు] Comments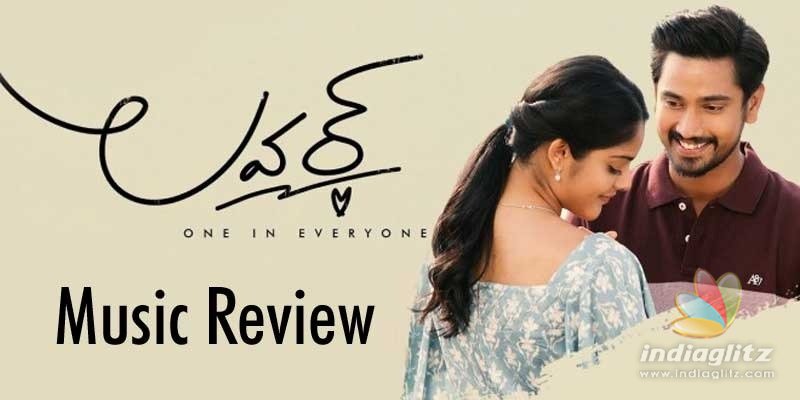 'Lover' is one of the few Tollywood albums which has been composed by six music directors.  Ankit Tiwari composes two beautiful numbers, while Arko, Rishi Rich, Sai Karthik and Tanishk Bagchi make do with one each.  The songs are out on Aditya Music.
Naalo Chilipi Kala
Singer: Yazin Nizar
Lyrics: Sri Mani
Sai Kartheek doles out a catchy tune without going for unnecessary paraphernalia.  The deployment of simple instrumentation does the trick.  Yazin Nizar's vocals are striking vis-a-vis the understated the music.  Sri Mani's lyrics are soulful, especially the first 'charanam'.
What A Ammayi
Singer: Sonu Nigam
Lyrics: Sri Mani
Arko draws from a familiar 1990s-era song.  One can actually sense the style of music that the Raj-Koti duo was famous for.  When Sonu Nigam (who turns out to be the song's USP with his cute-sounding vocals) says 'What a ammayi', the number even assumes a semi-retro feel.  It's once again Sri Mani who is delivering unassuming but appealing lyrics.
Adbhutham
Singers: Jubin Nautyal, Ranjini Jose
Lyrics: Sri Mani
Tanishk Bagchi starts out with a classical touch.  He goes on to deliver a Mickey J Meyer kinda song rather unabashedly.  The beats are soothing and remind us of songs like those in 'SVSC'.  Jubin Nautyal and Rajini Jose are remarkable in striking a vocal chemistry.  The latter's voice acquires the maturity of a Chitra somewhere mid-way.  Sri Mani surely is the album's gift, penning Telugu-only lines.
Ramuni Banamla
Singer: Sai Charan
Lyrics: Sri Mani
At the conceptual level, this song is the album's first Tollywood-type corruption.  The hero and his gang go dishing out their unsolicited views.  Sri Mani pens okayish lyrics for this song that is conceived as a hero-centric one.  Music director Rishi Rich doesn't leave an imprint, even with someone as competent as Sai Charan at his disposal.
Anthe Kada Mari
Singers: Ankit Tiwari, Jonita Gandhi
Lyrics: Sirivennela Seetharama Sastry
True to his style and caliber, Sastry pens love-soaked lyrics in a gripping way.  The lover boy and lover girl promise each other the highest ideals.  And it's a treat to listen to their voices in Sastry's supple language.  Ankit Tiwari adopts a Hindustani style of music that is typical of Bollywood.  Together with Jonita Gandhi, he croons 'Anthe Kada Mari' with a mix of seriousness and irreverence.
Yevaipuga Naa Choopu Saagali
Singer: Ankit Tiwari
Lyrics: Sri Mani
Conceived as a tragedy, the song mirrors the pathos of loneliness with a characteristic sense of poetry.  Sri Mani's lyrics sound too well in Ankit Tiwari's voice, which comes with a nasal twist.  Like the other Ankit Tiwari number, 'Yevaipuga' also has a Bollywoodish tinge.
Verdict:
Barring one song, 'Lover' is a well-composed, well-rendered and, above all, very well-written album.   All but one song are written by Sri Mani.  Sirivennela Seetharama Sastry pens an enchanting number.
Rating: 3/5