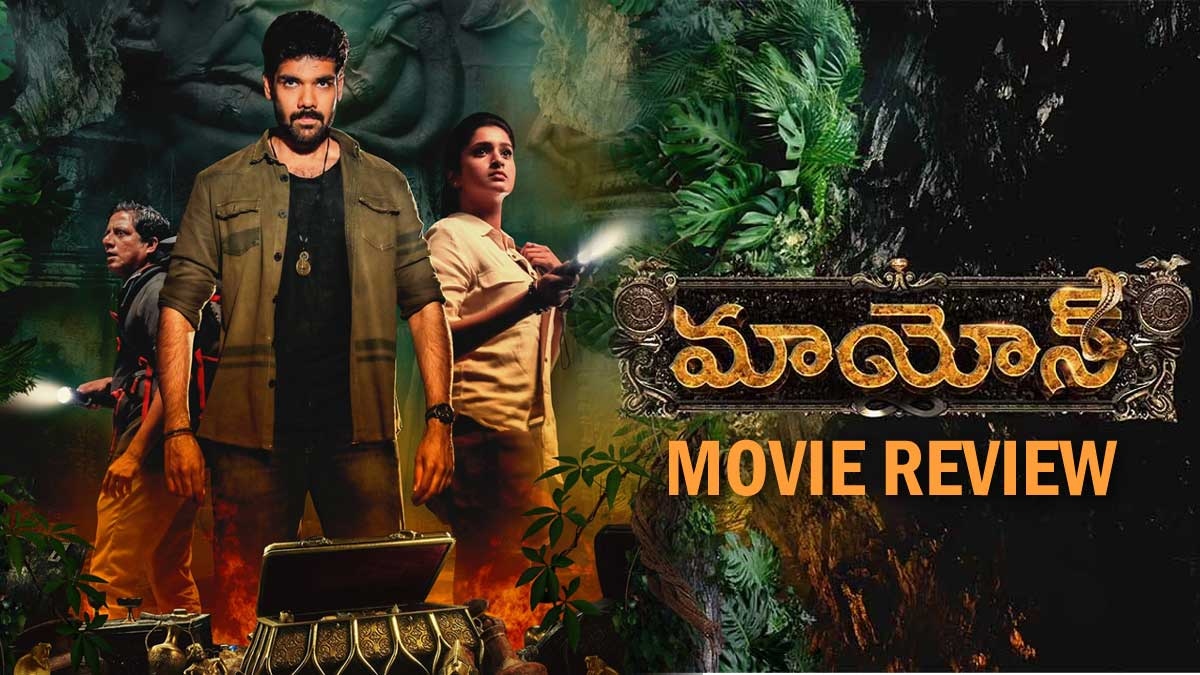 'Maayon', dubbed from Tamil, hit the screens this Thursday (July 7). In this section, we are going to review the box office release.
Story
A Maayon temple near Pudukottai in Tamil Nadu carries a legend in its history. The temple has a blinding treasure trove in its womb, a best-kept secret noticed by unscrupulous political elements and powers-that-be. Meanwhile, consummate smugglers in the Archaeology department have also set their sights on the treasure.  
A foreigner who deals with antique items in the grey market assigns a group of compromised archeologists headed by Arjun (Sibi Sathyaraj) and Devaraj (Hareesh Peradi) to rob the temple of its riches. The group is faced with paranormal hardships in their attempt to lay their hands on the treasure. What are the obstacles like? Will they achieve their mission in the end?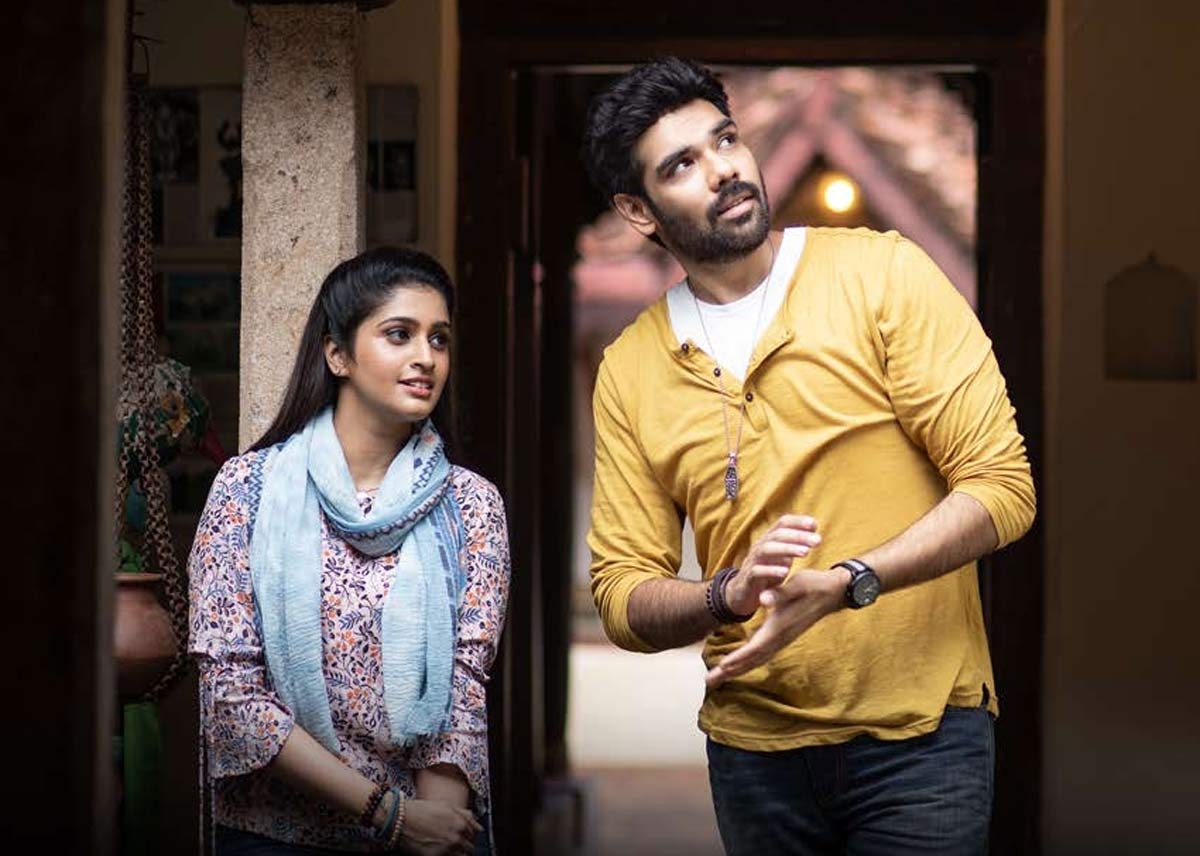 Analysis
Director N Kishore has taken up a story riddled with myth, horror-esque elements, investigative procedural, and deceptive strategies. The last of these is highlighted through visuals of the game of chess delivered in calibrated installments.
The film has a ring of Nikhil Siddhartha-starrer 'Karthikeya' to it in terms of how a mysterious temple becomes not just a motif but also the focal point of action and drama. The first half manages to build intrigue around its core idea. We are told that the Maayon temple is so powerful that, owing to a cosmic happening during the Mahabharatam era, those who enter the temple after 6 pm are bound to go insane. When the trigger is revealed later, the idea does induce some interest in us.
From Gandharwas to pythons, from fearsome dwarfs to a femme fatale, everyone is there. The VFX is ever-present.
The director falls back on some routine ideas such as decoding a poem, although these ideas are not milked beyond tolerable limits. The presence of temple rituals and mythological references doesn't make much difference to the end result. Elements like a secret door don't add mystique.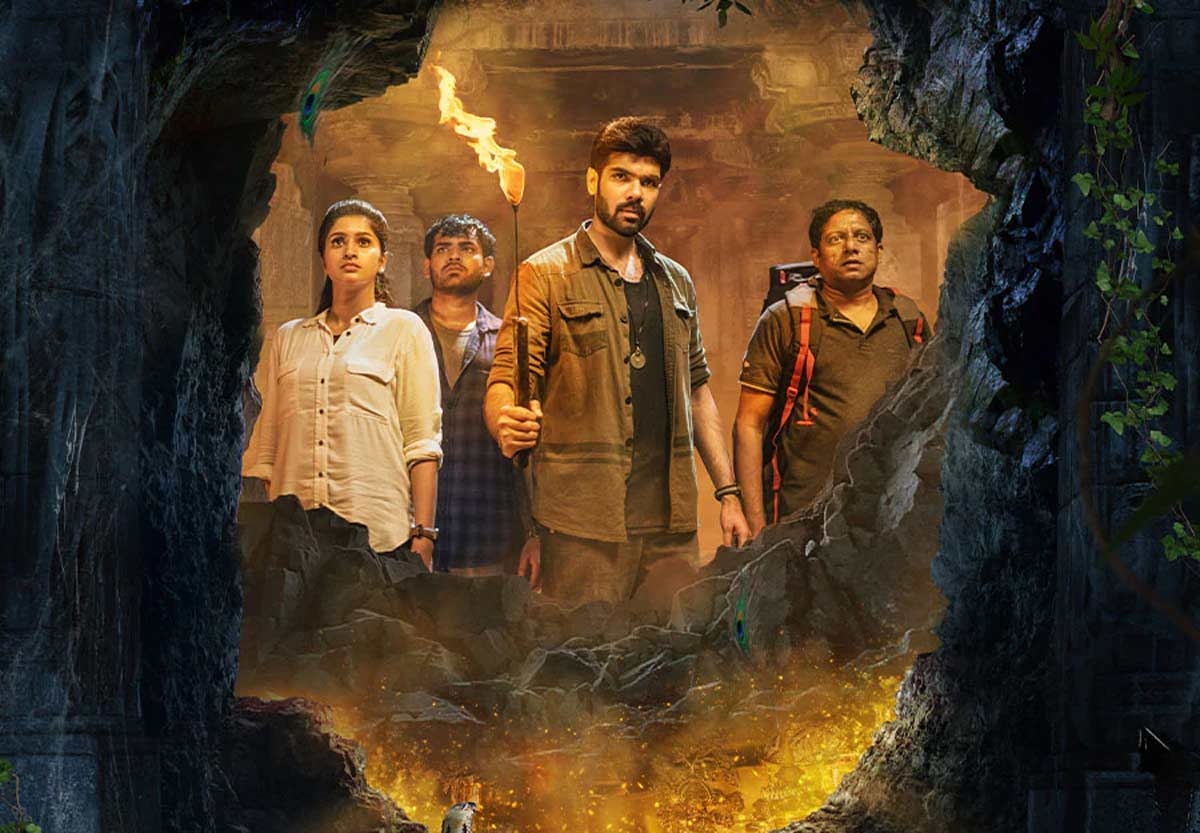 Conversations are sought to be made extraordinary by forcing a science vs religious debate in a scene involving Radha Ravi's character. The CERN-Nataraja reference is a case in point. Tanya Ravichandran's character comes with a reveal in the first half but this eventually gives way to a boring love song.  The hidden agenda of the archaelogists and such ideas don't wash after a point.
Sibi Sathyaraj, the son of Sathyaraj, has played the lead role. Maestro Ilaiyaaraja is credited as the music composer. His BGM is good. Ram Prasad's cinematography is fine. Ram Pandian and Kondalrao's editing is just about okay. Arun Mozhi Manickam's screenplay could have been way better.
Verdict
'Maayon' could have been a much better thriller. When the suspense lasts, the film is watchable.
Rating: 2.5 / 5.0
Showcase your talent to millions!!
Write about topics that interest you - anything from movies to cricket, gadgets to startups.
SUBMIT ARTICLE
More
Telugu Movie Reviews
Animal
Kota Bommali P.S
Aadikeshava
Sound Party
The Trail
Spark