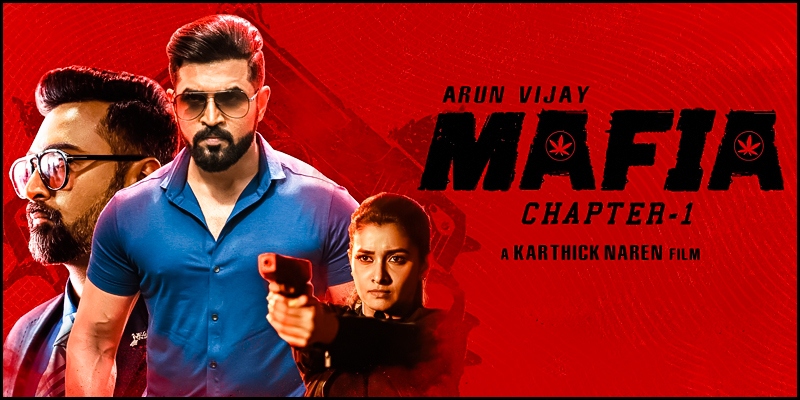 Mafia Chapter 1  - An interesting start for an action franchise!
4 years after his debut with Dhuruvangal Pathinaaru, director Karthick Naren is back with his second release Mafia Chapter 1, starring Arun Vijay and Prasanna, and the Stylish promos of the movie promised an interesting cat and mouse game. Let's see what Mafia has in store.
Narcotics bureau official Aaryan (Arun Vijay) and his team - Sathya (Priya Bhavani Shankar) and Varun (Bala Hassan) are focused on eliminating drugs in the society, and several losses lead them to the influential DK (a) Diwakar Kumaran (Prasanna), who heads the drug mafia. As Aaryan finds DK's illegal Kingdom, DK makes his moves to finish Aaryan and so does Aaryan. Was Aaryan able to destroy DK's mafia empire is what Mafia Chapter 1 is all about.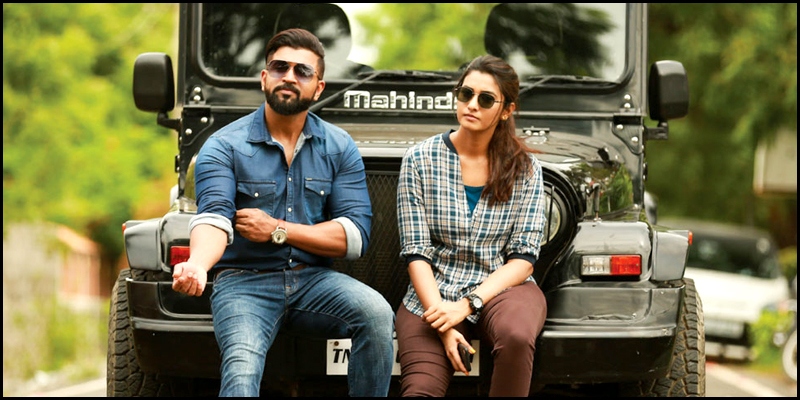 Arun Vijay as the Narcotics bureau officer Aaryan is perfect with an impressive body language and subtle underplay throughout. He aces the action sequences making them believable. Prasanna as the smart and suave antagonist DK makes his moves in a cool manner and gives an interesting performance, and his character could have been sketched better. Priya Bhavani Shankar and Bala Hassan do not get many sequences to make a mark, and are adequate as the team members. 
The first half of the movie begins on a leisurely note, establishing the characters and Arun Vijay arrives quite easily to DK's identity, which is a tad disappointing. However after the predictable moments, the movie reaches a thrilling interval block.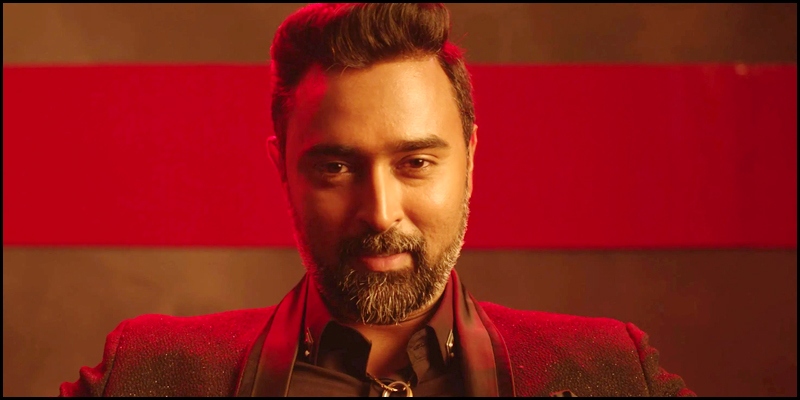 The second half is where the real action is, and Karthick Naren, though raises Arun Vijay's character miles ahead of Prasanna's, keeps you engaged with the stunts and the interesting proceedings. The unexpected twist in the end makes up for the shortcomings and predictability in the screenplay, and gives a superb lead for chapter 2.
Jakes Bejoy's background score provides the high in the action sequences and also endorses silence whenever necessary. Gokul Benoy's cinematography captures the stunning visuals and action scenes impressively. Sreejith Sarang's taut editing makes sure there are no stretched, dragged episodes.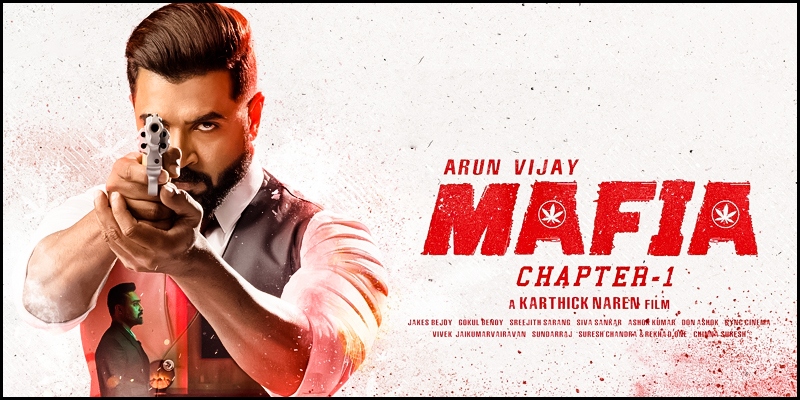 Karthick Naren's second release Mafia Chapter 1 is about a Narcotics officer and his attempts to hunt down a drug mafia kingpin, and this time the director has opted for a linear screenplay. The initial sequences of the movie as Aaryan discovers DK are very predictable, and from the moment Aaryan decides to directly attack DK's Den, the movie gets interesting. The second half of the movie has some solid action and interesting scenes, and the ultimate finale that gives a surprise rescues Mafia Chapter 1. Karthick Naren presents both his actors Arun Vijay and Prasanna with style and swag that you feel they deserved a much better, intense screenplay and characterization. With predictability prevailing throughout, it is Arun Vijay and Prasanna's presence that keeps you hooked, and the unexpected twist in the end that gives a lead to Chapter 2, make Mafia Chapter 1 worthy. Arun Vijay and Prasanna's performances apart, Mafia boasts of a great Technical team that supports Karthick Naren's vision in delivering a glossy entertainer that sets base for an exciting, dark, action packed franchise.
Verdict: An interesting start for an action franchise!
Rating: 2.75 / 5.0
Showcase your talent to millions!!
Write about topics that interest you - anything from movies to cricket, gadgets to startups.
SUBMIT ARTICLE
More
தமிழ் Movie Reviews
Conjuring Kannappan
Annapoorani
Kuiko
80s Buildup
Chevvaikizhamai
Jigarthanda DoubleX