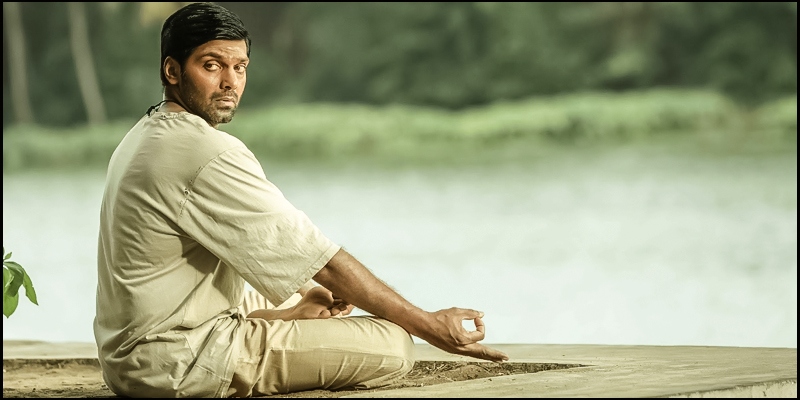 8 years after the release of his debut movie Mouna Guru, acclaimed director Santhakumar is back with his second movie Magamuni. Starring Arya in never before seen looks and characters, the movie has evinced interest right from the day the teaser and the promos were released, and prepared us for a unique violent experience. Let's see what Magamuni has in store.
Mahadevan, an expert in plotting murders, works for politician Muthuraj (Ilavarasu), and leads a dangerous life with his wife (Indhuja) and son, surrounded by deadly situations from enemies planning to kill him. On the other end, Muniraj is leading a peaceful life with his mother, embracing nature and living in a place where caste discrimination is prevalent. With the entry of Deepa(Mahima Nambiar), Muni's troubles begin, as her rich father doesn't like their friendship, and Maga gets trapped in a political controversy with death chasing him. What happened to Maga and Muni, how their paths cross and whether they escaped death is what Magamuni is all about.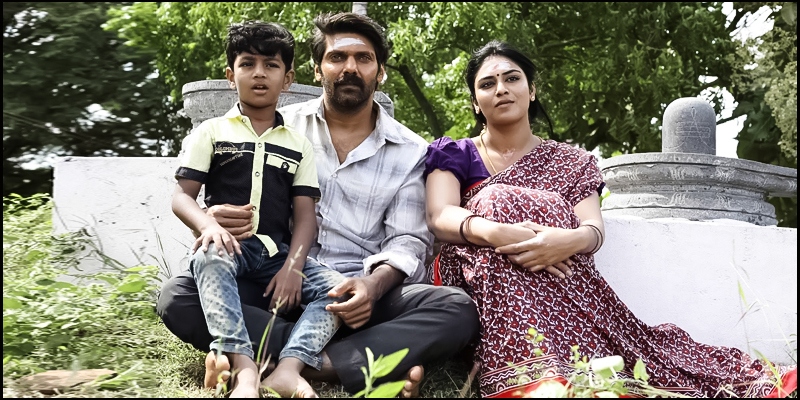 Arya delivers his career best performance, in contrasting roles. Be it the calmness, grief or anger as Maga or the innocence of Muni, the clarity of thoughts and spark when he sees Mahima, Arya delivers an intense and arresting performance. Though Indhuja hams initially, she slowly fits in as the woman in distress while Mahima plays a bold, independent girl with confidence and impresses.Ilavarasu as the manipulative and cunning politician is apt while the rest of the cast including Deepa,GM Sundar and Jayaprakash are adequate. Kaali Venkat and Rohini are completely underutilized.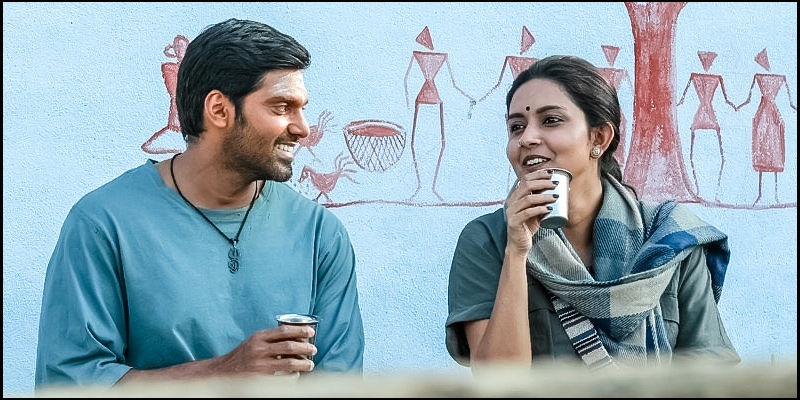 Magamuni begins on a mysterious note, with the spiritual Arya introduced, and the first half of Magamuni moves at a fine pace as it establishes the contrasting worlds and characters of Maga and Muni,the situations they face, the troubles they encounter due to caste and politics,and  reaches the interval point raising expectations on the second half.
The second half connects Maga and Muni, with situations placing them in wrong places in wrong times, and there's bloodshed, twists and the revelation, ultimately ending on a philosophical note.
Background score by SS Thaman is terrific as it raises the tempo of the proceedings, and is haunting in numerous occasions. Cinematography by Arun Bathmanabhan captures the Muni's portions aesthetically and the rustic, violent side of Maga's life in a realistic manner. Taut editing by VJ Sabu Joseph makes sure Magamuni doesn't have a dull moment.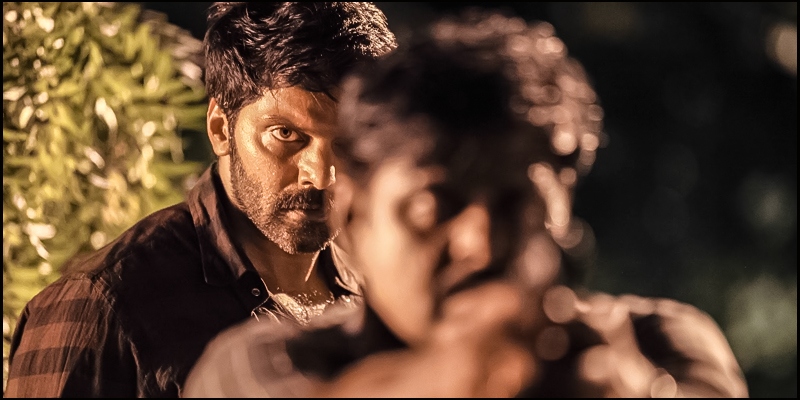 Director Santhakumar had made a huge impact with Mouna Guru that the audience and the whole industry was waiting for his return, while Arya had been constantly on the lookout for a big success that could redefine his career and now they've united for Magamuni, which raised expectations. This time around, yet again the director has chosen dark characters and both the lead characters are set in dark universes. With a suspense filled beginning, Santhakumar proceeds to present the dirty side of politics and the henchmen whose lives are constantly under threat with Maga and the caste discrimination existing in the society with Muni. While he builds the tension and the mystery around the Arya who's imprisoned, the situations that happen to Maga and Muni are predictable, and one could exactly sense where the screenplay is headed to. Arya breathes life into both the roles, lifting the movie with his impressive performance, even as he's surrounded by some top class supporting actors and overshadows them with his intense looks and realistic act that keeps one hooked to the screen, despite the predictability. While Mahima and Indhuja (in that order) deliver neat performances within the scope, several veterans like Rohini, Bala Singh are cast in roles that don't require them. Thaman's pulsating BGM keeps the tension mounting as the violence and murders happen on screen, and he's an asset to the movie. Though there are no diversions like romance tracks or songs, forced violence or commercial elements, Santhakumar doesn't get deep into the aspects he has touched, namely the political dirty games involving henchmen, and the caste based issues. Santhakumar's dialogues are sharp and thought provoking, and he has extracted the best of Arya, delivering an intense and raw flick .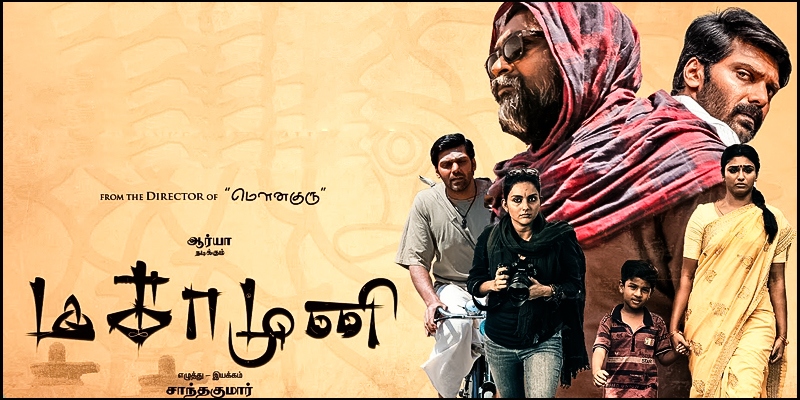 Verdict: Santhakumar's theme and Arya's performance power this unique entertainer.
 
Rating: 3 / 5.0
Showcase your talent to millions!!
Write about topics that interest you - anything from movies to cricket, gadgets to startups.
SUBMIT ARTICLE
More
தமிழ் Movie Reviews
Conjuring Kannappan
Annapoorani
Kuiko
80s Buildup
Chevvaikizhamai
Jigarthanda DoubleX