Manchu Manoj on 'Okkadu Migiladu', his anger & future [Interview]
Wednesday, November 8, 2017 • Telugu Comments

Listen to article
--:-- / --:--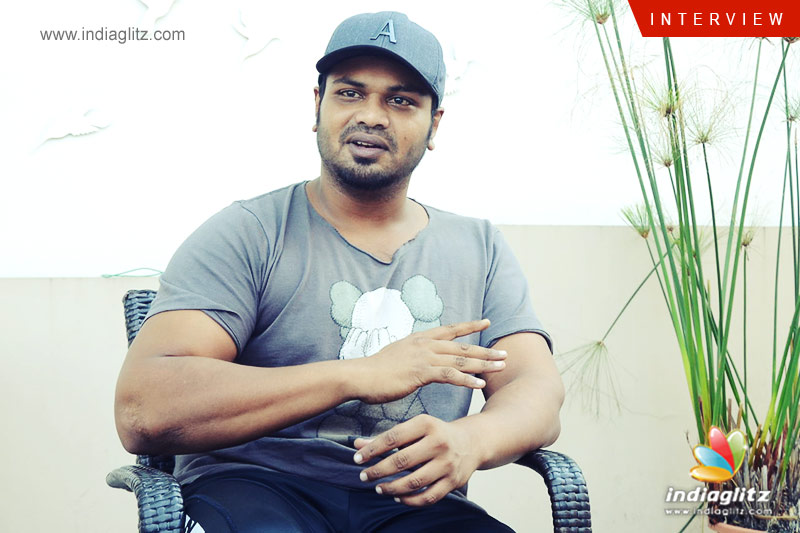 As 'Okkadu Migiladu' hits the screens on Nov 10, Manchu Manoj talks about the film, his roles, why he did the movie, why he is angry with the system in the film industry, and more.
It has been said that the film doesn't have comedy and songs. What then can we expect from it?
It may not have comedy and songs, but it is going to be a heart-touching movie. The film has come out really well.
What about your dual roles?
I will be seen as a college student named Surya in the present. In the pre-1990 era, I am Peter. The story has been narrated in an intense way.
Despite the absence of comedy and songs, what made you accept the film? How exactly did this film happen to you?
Ajay Andrews (writer-director) approached me through Gopi Mohan garu. As he narrated the script, I was bowled over by the amount of research he had done and the notes he had made. It's the story of a people's demigod. Apart from me, Posani garu and Suhasini garu, most other faces are new. And they all have given a terrific performance.
What elements can we expect in the movie?
In the first half, the war scenes are a major highlight. These episodes are very exciting. In the second, you won't see me for the 40 minutes when the boat sequence is playing out. You will find many heavy-duty and emotional scenes.
This film seems to have been very close to your heart. What kind of emotional journey did you go through during its making?
I have worked really hard. Even in sleep, I would get the dreams of the film's war sequences. And in those dreams, I would be saving my family!
I had to gain and lose weight for the two roles. For Peter's role, I would go to the sets at 4:30 a.m. Sometimes, I wouldn't put on any make-up. At others, it would be appropriate for the war scenes. Never did we plan as to which scenes to be shot on a day. Everything had to be done as per the atmosphere. Our director had a full grasp of what to be done. That's why he is the film's real hero.
Has Mohan Babu watched the movie?
He hasn't watched it yet. Recently, my sister and her friends had a screening. They couldn't take their breath, bowled over as they were by the heaviness.
You film faced a lot of difficulties with the Censor. Tell us about that.
'Chukkalu choopincharu'. 'OM' is quite a raw film and that's why the objections that they raised. Even so, what you are going to in the film is not even 1 percent of what really had happened to the victims!
What is your next film?
I want to come out of this film. I will do nothing for the next 6 months. Ajay Shastri, the director of 'Nenu Meeku Telusa', has come to me with a story. Newcomer Chandra will direct the love story.
The other day, at the audio release function, you looked quite agitated about oppression everywhere. How is it going in the film industry?
We have sold 'OM' to a new distributor from the Nizam region. He had to go to a big producer to seek permission for theatres. I have now become angry with the distribution system. We have always lived as brothers in the industry. That's why it would be nice if we rationalize the system in a systematic way.
So, are you really going to leave films as you had tweeted that day?
I want to live among the people. I want to know their problems and speak up on their behalf.
Are you going to step into politics?
It's not like I want to be in politics. But I do want to stand by the people. My brother (Vishnu) wants me to do films for now.
Kamal Haasan has entered politics. What is your take?
Tamil Nadu has been going through a rough phase. Hyderabad and Vijayawada are doing well, but the same can't be said about our neighbouring state. I want to see Kamal garu as the CM.
Follow us on Google News and stay updated with the latest!
Follow
Actress Photos
Mehreen Pirzada
Sonal Chauhan
Amala Paul
Shobitha Dhulipala