Imposter cheating fans in the name of Mani Ratnam exposed
Wednesday, June 2, 2021 • Tamil Comments
Director Mani Ratnam is celebrating his birthday today and wishes are pouring in from all quarters as fans and celebrities are taking to social media to show their love for the genius filmmaker.
An imposter took the opportunity to gain followers on Twitter by becoming active on a fake account on Twitter in the name Mani Ratnam. He had posted one single tweet that said "On my birthday I am happy to enter Twitter Thank you for all your lovely wishes". Almost sixteen thousand users were duped into becoming followers under the impression that it is the master.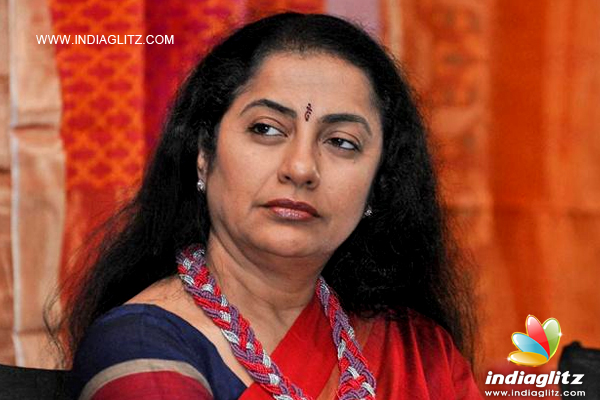 Suhasini Mani Ratnam exposed the imposter by tweeting "@Dir_ManiRatnam is false. Pls spread the word around. There is a person claiming to be @ Dir_ ManiRatnam has tweeted that director ManiRatnam is starting his Twitter account today. It is false. He's an impersonator.
Over the decades Mani Ratnam is famous for guarding his privacy fiercely and never even is comfortable giving media interviews and no way he is going to enter social media is what the message clearly underlines.
எனது பிறந்தநாளில் எனது ட்விட்டர் பயணத்தை இன்று தொடங்குவதில் நான் மிகவும் மகிழ்ச்சியடைகிறேன்! Thankyou for all your lovely wishes. @Dir_ManiRatnam ????❤️ pic.twitter.com/yRstQUXCvQ

— ManiRatnam (@Dir_ManiRatnam) June 2, 2021
@Dir_ManiRatnam is false. Pls spread the word around.

— Suhasini Maniratnam (@hasinimani) June 2, 2021
There is a person claiming to be @ Dir_ ManiRatnam has tweeted that director ManiRatnam is starting his Twitter account today. It is false. He's an impersonator. Pls be aware and spread the word around. Thank you.

— Suhasini Maniratnam (@hasinimani) June 2, 2021
Actress Photos
Sakshi Agarwal
Hamsa Nandini
Hebha Patel
Avika Gor