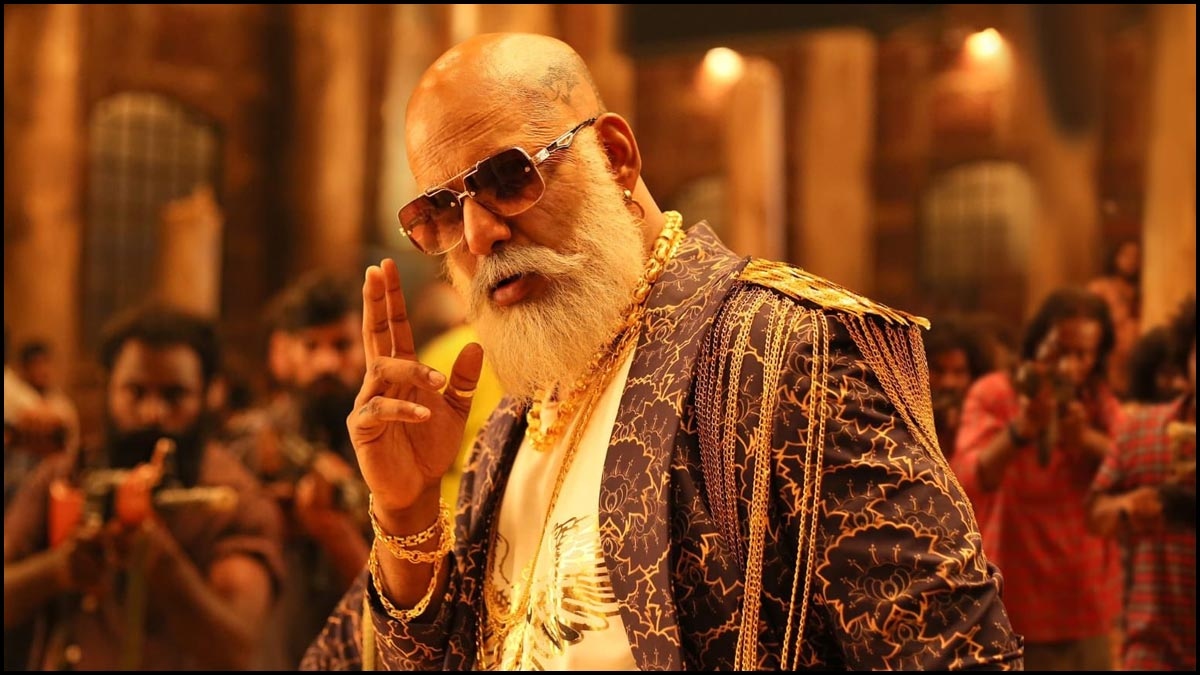 Mark Antony - A quirky time travel flick that has its moments
Like the horror comedy a few years back, now its the time travel season and more and more Tamil directors are taking the ride.   Adhik Ravichandran of 'Trisha Illana Nayanthara' fame has joined hands with Vishal and S.J. Suryah to make a comeback after the disastrous 'AAA' and 'Bhagheera'.  To what extent he will succeed in his mission remains to be seen.
'Mark Antony' opens in 1975 where Chiranjeevi (Selvaraghavan) invents a time travel phone with which one can dial in the past and speak to anyone which will change the present.  When he goes to a bar to celebrate a gangster Ekambaram (Suneel) shoots and kills another gangster Antony (Vishal) and the bullet also hits Chiranjeevi.  Cut to 1995 Mark (Vishal) is cowardly mechanic who hates his dead father Antony who killed his mother (Abhinaya).  Antony's close friend Jackie Pandian (S.J. Suryah) is now a big don while his son Madhan Pandian (Also S.J. Suryah) is aiming to become a gangster.  Jackie treats Mark as his own son and even above Madhan.   When the time travel phone gets into Mark's hands he gets to know the truth about who his dad really was and what really happened 20 years back.  How Mark alters the past to change the present is what 'Mark Antony' is all about.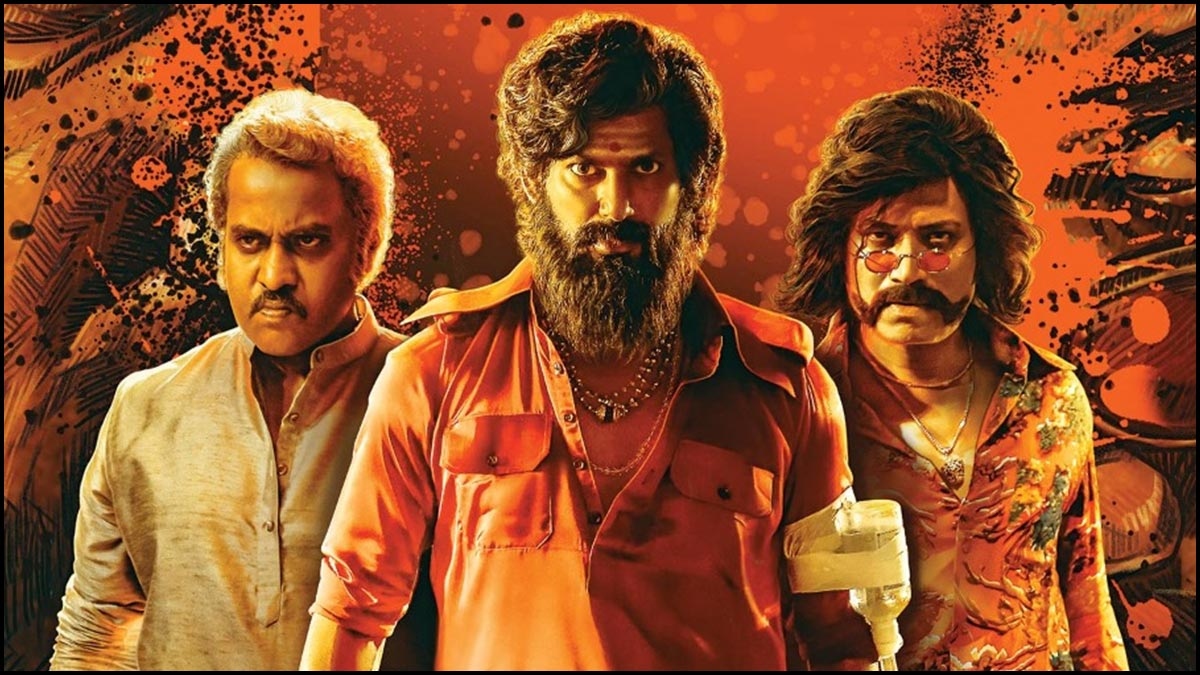 Vishal for the first time is playing dual roles and has tried his best in playing the dreaded don as well as the meek son.  However his bald getup as the Anaconda Don in the climax is delightful to watch.  S.J. Suryah has more scope than Vishal in the film and in initial scenes his voice modulations for both his characters are interesting.  However as the film progresses his dialogue delivery as well as his performance becomes blaringly loud.  Ritu Varma and Abhinaya play the two female leads while Y.Gee Mahendran and Redin Kingsley's comedy does not work at all.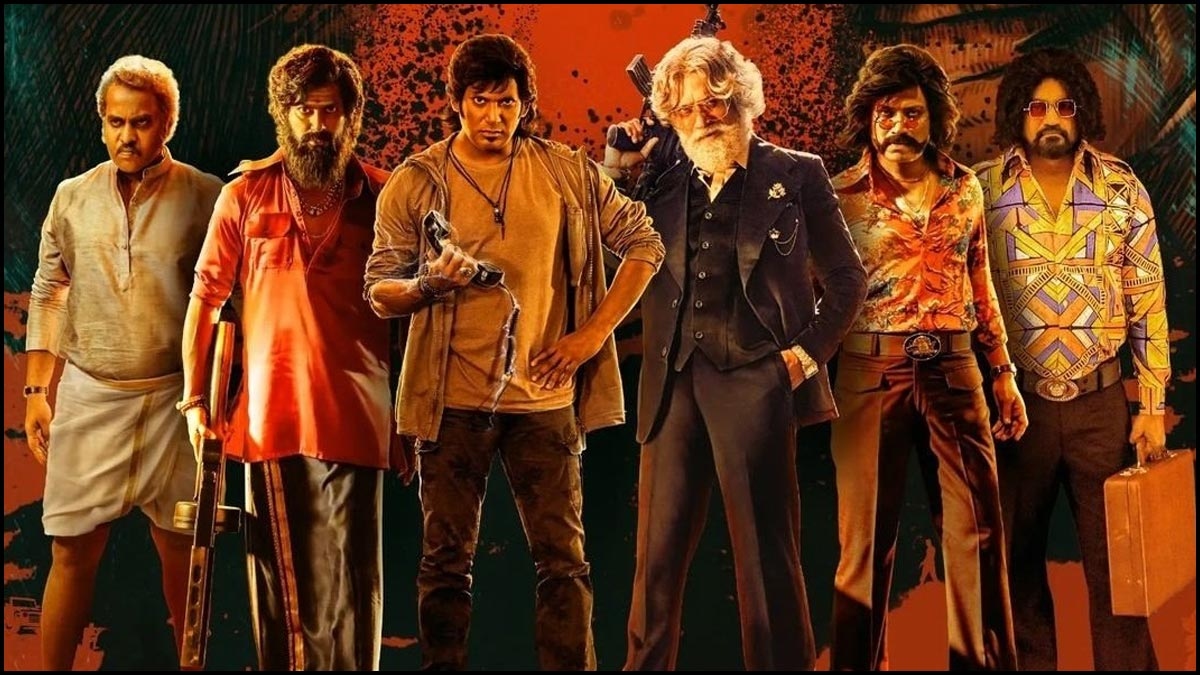 What works in 'Mark Antony' are the initial scenes when the rules of the time machine are explained and a few interesting twists and turns.  The scene where S.J.Suryah explains to Mark why he treated him like his own son and what his motives were is well enacted.  The twist about Vishal's villainy is one that truly works and the scene where the younger Suryah threatens his father over phone evokes genuine laughter. The retro look and film references help in transforming the audience to the two time periods that the story takes place in.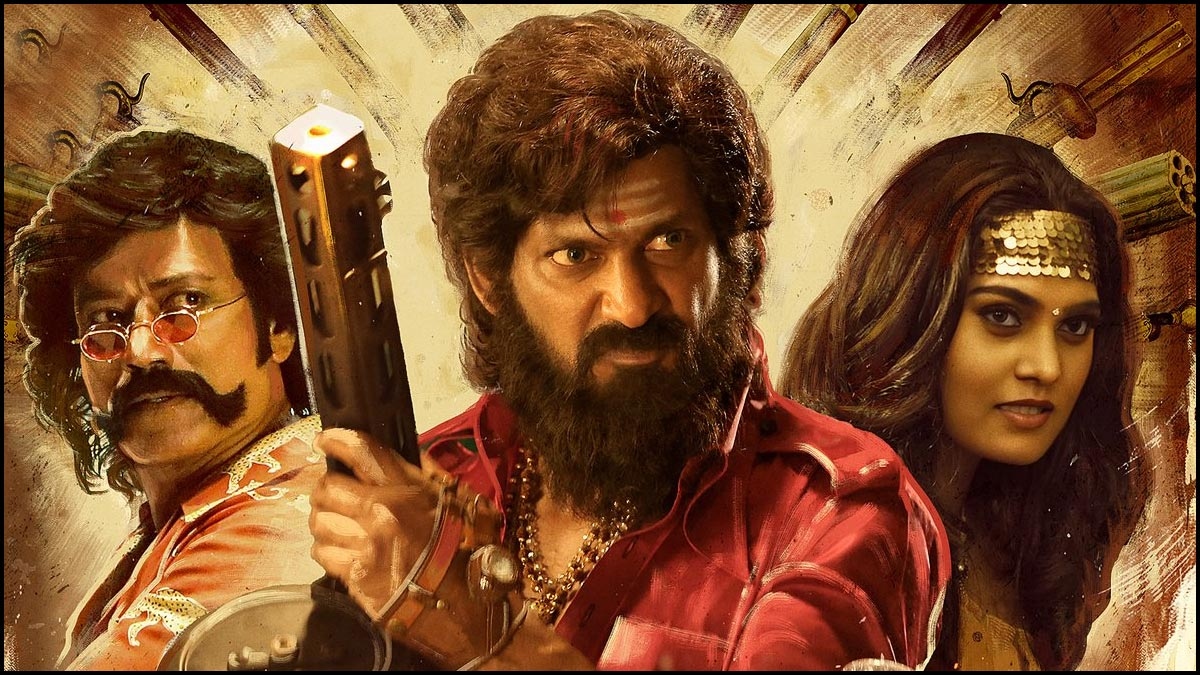 On the downside the makeup for all the characters is far from convincing and their voice modulations are quite jarring.  Though the core idea of the film is novel and had scope for many interesting twists and turns and hilarious situations the opportunities have been missed.  The much publicized Silk Smitha scene is a let down.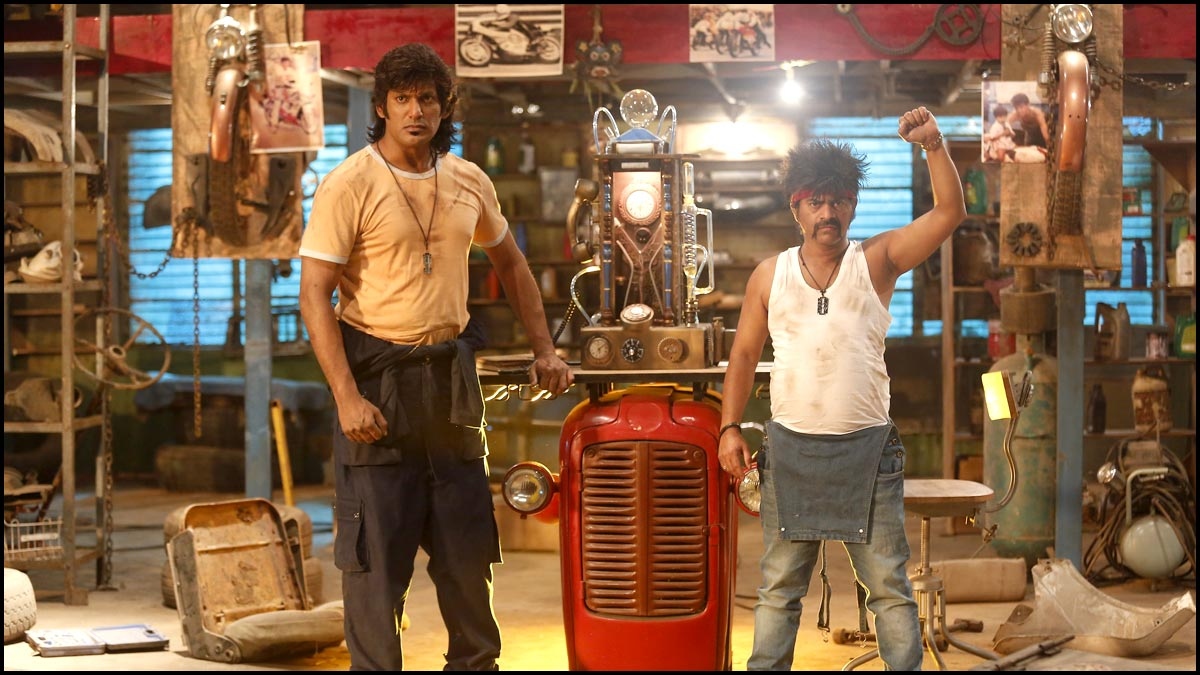 As for the technicalities G.V. Prakash Kumar's background is also loud like the scenes and the retro Ilayaraja songs work better at a few places.  Abhindandan Ramanujam's cinematography and Vijay Murugan's art direction have worked in tandem to get the period look and also the quirky tone.  Adhik Ravichandran as usual has chosen a different subject and has infused his signature touch in it.  However better writing could have made this much more enjoyable than what is on offer.  Vinoth Kumar has produced the film with a lavish budget under his banner Mini Studios.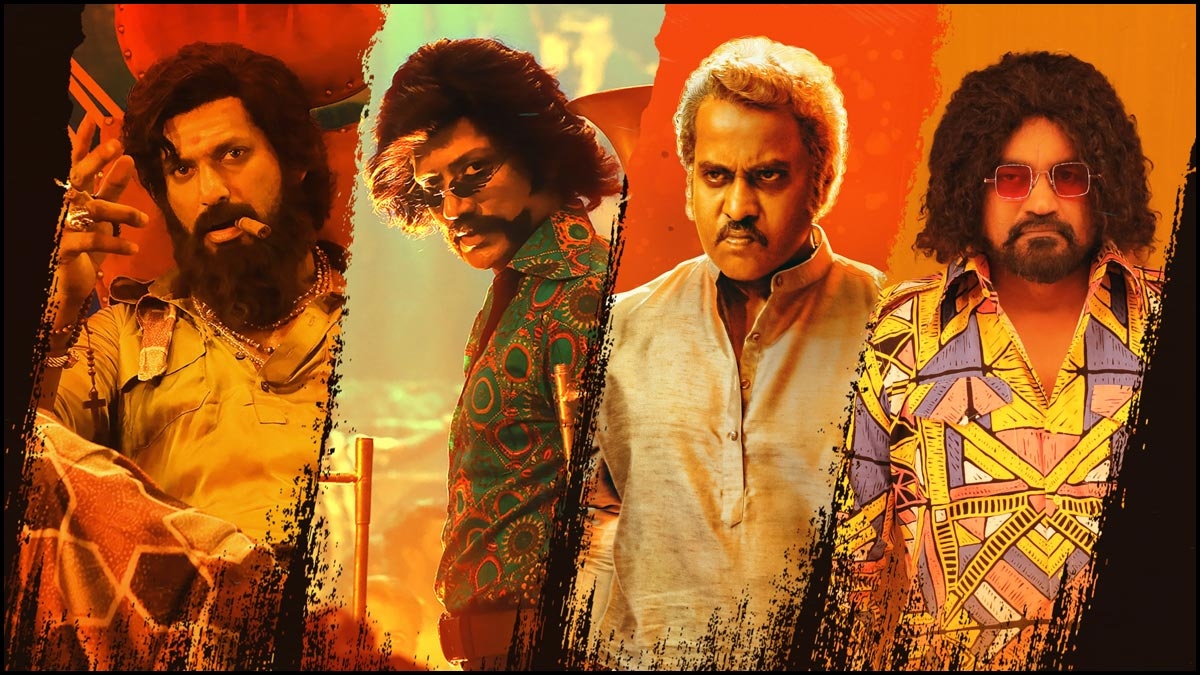 Verdict : Go for this light hearted entertainer with a novel idea keeping your expectations low
Rating: 2.75 / 5.0
Showcase your talent to millions!!
Write about topics that interest you - anything from movies to cricket, gadgets to startups.
SUBMIT ARTICLE
More
Malayalam Movie Reviews
Drishyam 2
Ayyappanum Koshiyum
Hey Jude
Aadhi
Vimaanam
Aadu 2