A mixed product
Thursday, March 15, 2018 • Telugu Comments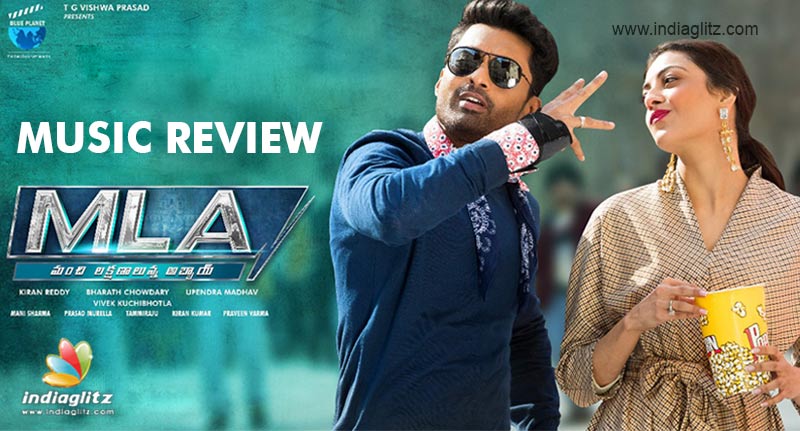 Mani Sharma delivers a four-song album to a not-so-awesome effect. If Ramajogayya Sastry pens the lyrics, Anurag Kulkarni, Yazin Nizar, Ramya Behara and Rahul Sipligunj are the singers. The music is out on Aditya Music.
Girl Friend
Singer: Anurag Kulkarni
Lyricist: Ramajogayya Sastry
Mani Sharma is clearly inspired by AR Rahman's 'Nakoka girl friend kavale' ('Boys') in dishing out the song. This holds true for even the stanzas (in the beginning). Sastry's lyrics are fun-filled. 'Manasantha traffic jam' and 'Prema dhadi' are entertaining. Anurag Kulkarni's voice is apt.
Most Wanted Abbayi
Singers: Yazin Nizar, Ramya Behara
Lyricist: Ramajogayya Sastry
This song once again proves that Mani Sharma is back but not his Midas Touch. A middling number that sounds like a lazy item song, its tuning doesn't give much in terms of takeaways. Rendered by Yazin Nizar and Ramya Behara, it is fairly fast-paced, catering to lovers of racy numbers. The singers don't deliver any distinctive edge to the number
Ramajogayya Sastry's lyrics are stuffed with a good number of English words. 'Pataas' is mentioned somewhere in the second stanza for obvious reasons.
Yuddam Yuddam
Singer: Anurag Kulkarni
Lyricist: Ramajogayya Sastry
Ah, those high-sounding lyrics! Had Pawan Kalyan known it, he would have made it Jana Sena's anthem. 'Sankalpame vajrayudham' and the like are Sastry's jewels. Anurag Kulkarni's voice is refreshingly energetic. Mani Sharma gives the album's best song in terms of intensity.
Hey Indhu
Singer: Rahul Sipligunj
Lyricist: Kasarla Shyam
Kasarla Shyam's lyrics pamper the girl as if there is no tomorrow, for there is going to be no sun when the boy will lull it into sleep. Lines such as 'Solo life enduke, naalo half avvave' and rhyming words such as 'Pillo' and 'Dillo' are endearing.
Rahul Sipligunj's voice has a definite playfulness to make the song sound all the more celebratory. As it is, Mani Sharma's tune is catchy, unlike the previous number from 'MLA'. There definitely is a sense of deja vu, but the ring of jamboree makes more than for the absence of novelty.
Verdict:
'Yuddam Yuddam' and 'Hey Indhu' deliver the desired impact. 'MLA' might have deserved better. The singers deliver goods, as is always the case with a Mani Sharma album.
Rating: 2.75/5