'MM 2' clean u
Tuesday, August 30, 2016 • Kannada Comments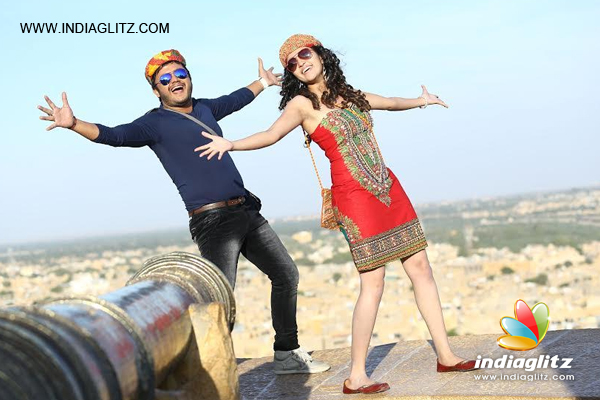 The much awaited film Mungaru Male 2` from producer Gangadhar (Mungaru Male of December end 2006 was produced by E Krishnappa) has got the clean U` certificate from the regional censor board on Monday evening.
The smiling Shashank and producer Gangadhar announced the clean U to media that had gathered to another film assignment at Sri Renukamba digital theatre.
Already super hit in songs from Arjun Janya MM 2` is heading for release on September 9 it is learnt.
Shashank with a few super hit films like Moggina Manasu, Sixer, Krishnan Love Story, Bachchan and Krishna Leela has high hopes of a big hit for this film Mungaru Male 2`. Mungaru Male released in December 2006 was directed by Yogaraj Bhat – the biggest top grosser of the Kannada cinema history. That has also given Golden star` status to Ganesh.
Ganesh is common factor of Mungaru Male of decade back and today Mungaru Male 2. S Krishna was cameraman for previous, Shekar Chandra is cameraman for this MM 2.
In place of Pooja Gandhi, here Neha Shetty, Shilpa Manjunath and Aindrita Ray are heroines. In place of versatile actor Ananthnag comes crazy star V Ravichandran as father of protagonist Ganesh.
In the comedy track Sadhu Kokila, Ravishanker, Tabla Naani and others are part of the film.