MUST READ: Naresh hits out at stars' behaviour!
Sunday, August 13, 2017 • Telugu Comments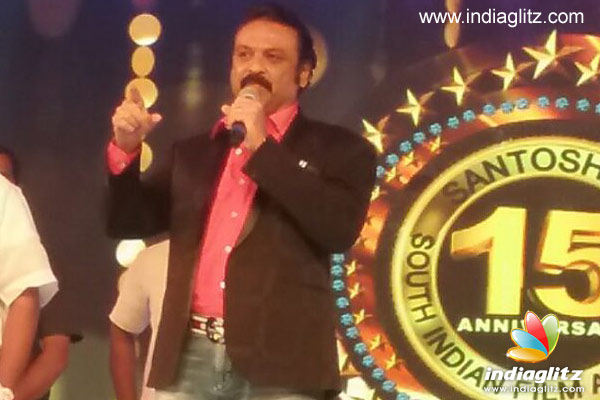 In a rare display of intellectual courage, a Tollywoodian has hit out at stars, big and small, for their indifference towards initiatives that can contribute to artists' welfare.
Speaking at the Santosh Awards ceremony on Saturday, veteran actor Naresh said, "It is the duty of every actor to encourage organisations that honor fellow artists. Whether you get an award is secondary. Team spirit first. It is sad that many stars are not participating in events (that can) motivate society. After all, every rupee we earn is because of the people." This should change, he tweeted.
He tweeted the statements in the context of talking about how he conducted a free eye camp for MAA's artists on Sunday. "The focus is on welfare and job opportunities and silver jubilee year," he said.
It is sad tht many stars r not participating in events to motivate society. After all evry rupee v earned is frm people.this shud change pic.twitter.com/osMFtOgnXo

— Dr Naresh VK actor (@ItsActorNaresh) August 13, 2017
Related News
Actress Photos
Sanjana Naidu
Shraddha Kapoor
Vaani Kapoor
Meera Mitun