"My next film will get A Certificate"- Mysskin
Tuesday, September 15, 2015 • Tamil Comments

Listen to article
--:-- / --:--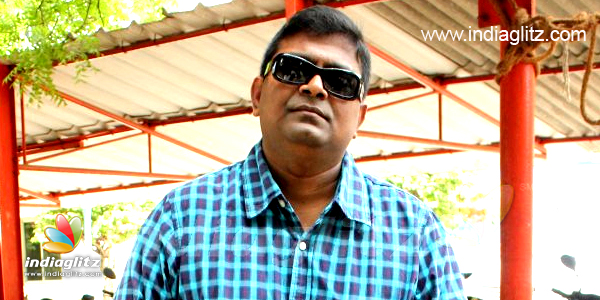 At a time when a clean U certificate from the Censor Board has become a mandatory requirement for a Tamil film to achieve the Entertainment Tax exemption given by Tamil Nadu Government, acclaimed filmmaker Mysskin said his next film would get an A certificate from Censor.
Myskin was speaking in the audio launch event of Tharkappu` starring Shakthi Vasu and Samuthirakani in lead roles.
Referring to the fact that the film has received U/A certificate due to which it has become impossible for the film to get the 30% tax exemption. Mysskin said "This is becoming a huge crisis for Film producers. Creators have lost their independence due to such regulations from the Censor Board. They give A certificates if a film has bad words and violence. But the fact is there is no life without these two. When I talk to a person with anger will I say Please go away my dear`?.
People complain that today`s films are becoming inappropriate for children`s viewing. Cinema is actually a medium for adults . Don`t bring children to theaters. If you want to watch a film with children watch cartoons or films like My Dear Kutti Chathan`.
My next film would have horror element and it will be certified with Adults only rating. "
Mysskin`s last outingPisasu` produced by Bala got a U/A certificate since it was a horror film. Nevertheless, it turned out to be a successful venture at the box office. He is presently acting in the negative role in the film Savarakathi said that the film will get an A` rating from the Censor Board.Mysskin has also written the script for this film.
But it looks like Mysskin was referring about his next directorial venture and not about Savarakathi` in his speech.
Follow us on Google News and stay updated with the latest!
Follow