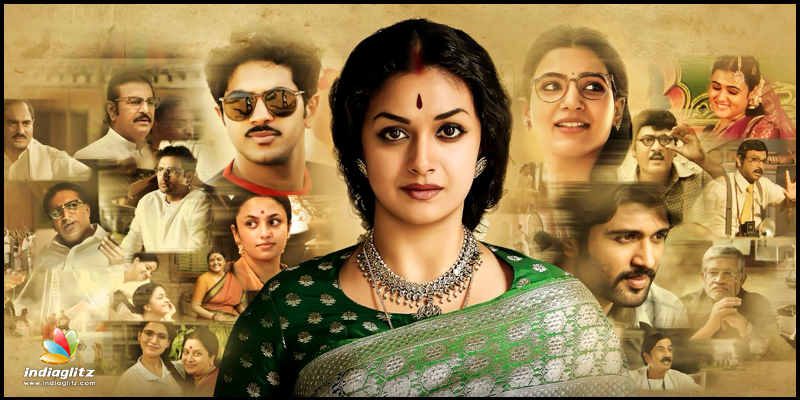 Nadigaiyar Thilagam - Keerthy Suresh
Legendary star actress Savithri Ganesh's life is an enigmatic piece of film history and a biopic on her in itself is a treat to all movie buffs.  Director Nag Ashwin should first be commended for seeing Savithri in Keerthy Suresh and the young actress deserves the highest praise for bringing the unparalleled actress to life with her flawless, award worthy and awe inspiring performance.
'Nadigaiyar Thilagam' begins with Savithri (Keerthy Suresh) going into a coma and admitted to a hospital like a nobody.  A reluctant young reporter Madhuravanee (Samantha) is given the task of writing a story on her assisted by a photographer Antony (Vijay Deverakonda).  Much like Orson Welles's timeless classic 'Citizen Kane' and his last word before dying "Rosebud" Savithri in her last letter writes about sending her son to a certain "Sankarayya".  The search for who that person might be also unfolds the story of Savithri right from her life as a child yearning for her father, to becoming a performing artiste at 14 and then the struggle in Chennai to break into films.  And of course the fateful meeting with Gemini Ganesan (Dulquer Salman) that not only takes her to superstardom but also rewrites her destiny.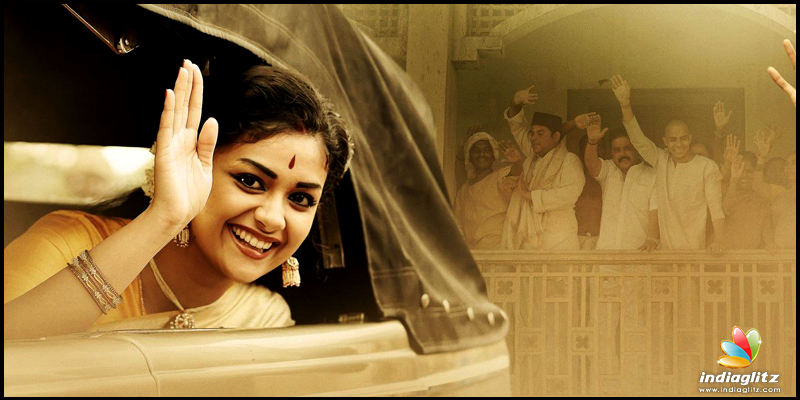 Savithri has been named as the inspiration for dozens of good actresses in every generation after her and one can imagine what a burden it must have been on Keertthy Suresh to play her on screen.  Well it is an understatement to say that Keerthy Suresh has nailed her character to perfection.  It would be more apt to say that Keerthy has played Savithri exactly like how Savithri herself would have acted in her own biopic.  Right from that innocent twinkle in Savithri's eyes in a happy mood to the quivering of her chin when she cried Keerthy has absorbed all her mannerisms and recreated them brilliantly.  The changes in her body from a lean teenager to a bulky middle aged woman has been rendered to the minutest detail warranting kudos to the makeup artiste and the entire team as well.  In the scene where Keerthy catches Dulquer with another woman and for the first time loses her cool and becomes hysterical and the scene when she hugs the liquor bottle even when her room is on fire are just two of many moments in the film in which she dominates and owns the screen. Dulquer Salman as Gemini Ganesan scores big by complementing Keerthy's performance frame to frame.  His best scene is in the bar when his ego drives him to envy his wife's success and lament his own failure.  The veteran Mohan Babu for his part brings to life another legend S.V. Ranga Rao while seasoned performers Prakash Raj (Aluri Chakrapani), Rajendra Prasad (Savithri's uncle) and Banu Priya (aunt) fit their roles like a glove.  The charismatic Vijay Deverakonda as the photographer who sees the unseen has an interesting character.  Samantha as Madhuravanee the reporter struggles with the stammer (may have worked in Telugu) and her love story is actually more a deviation than a necessity.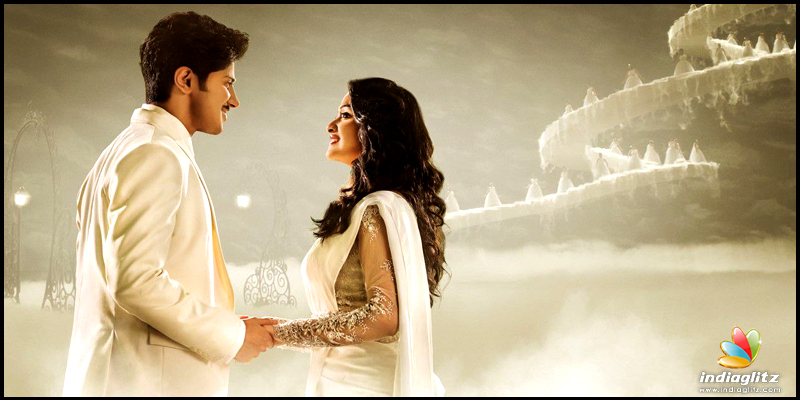 Taking the colorful life of a celebrated superstar actress and telling it within three hours is not an easy thing but Nag Ashwin and his team have done just that with the help of an impeccable cast.  The film brilliantly shows that Savithri fell for the much married Gemini because he filled the void that she felt for her father whom she never saw.  Savithri's real life character of innocence mixed with stubbornness and a melting heart ready to help anyone is carefully woven into the script and wee see it and not hear anyone speak about it as it is usually done.
On the downside the subplot of Samantha and Vijay could have been trimmed as it interferes with the smooth flow of the Savithri story especially in the climax where Samantha's monologue dilutes the emotions one feels for the legend's final moments.  The screenplay leans more towards the Telugu point of view and history has been bent to suit the filmmaker's view.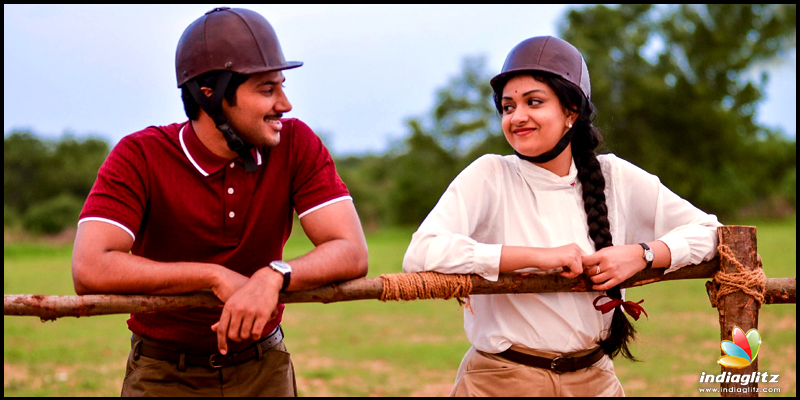 Dani Sa Lo's cinematography sets the lighting and tone to the 50s feel which lends much credence to the story while veteran editor Kotagiri Venkateshwar Rao provides a smooth flow with transitions in sync with the times as well.  Mickey J Mayer' background absolutely compliments the images and helps transport the viewer to the Andhra and Madras of that time.  The rest of the technical work is top notch.  Just one film old Nag Ashwin has chosen a difficult subject and executed it with distinction both in extracting exemplary acting from his cast and inspired near perfection from his crew. Kudos.
Verdict : Go for this very relevant biopic from Nag Ashwin and the  awesome Keerthy Suresh will have you mesmerized.
Rating: 3.5 / 5.0
Showcase your talent to millions!!
Write about topics that interest you - anything from movies to cricket, gadgets to startups.
SUBMIT ARTICLE
More
Tamil Movie Reviews
Maayon
Maamanithan
Veetla Vishesham
O2
777 Charlie
Vikram