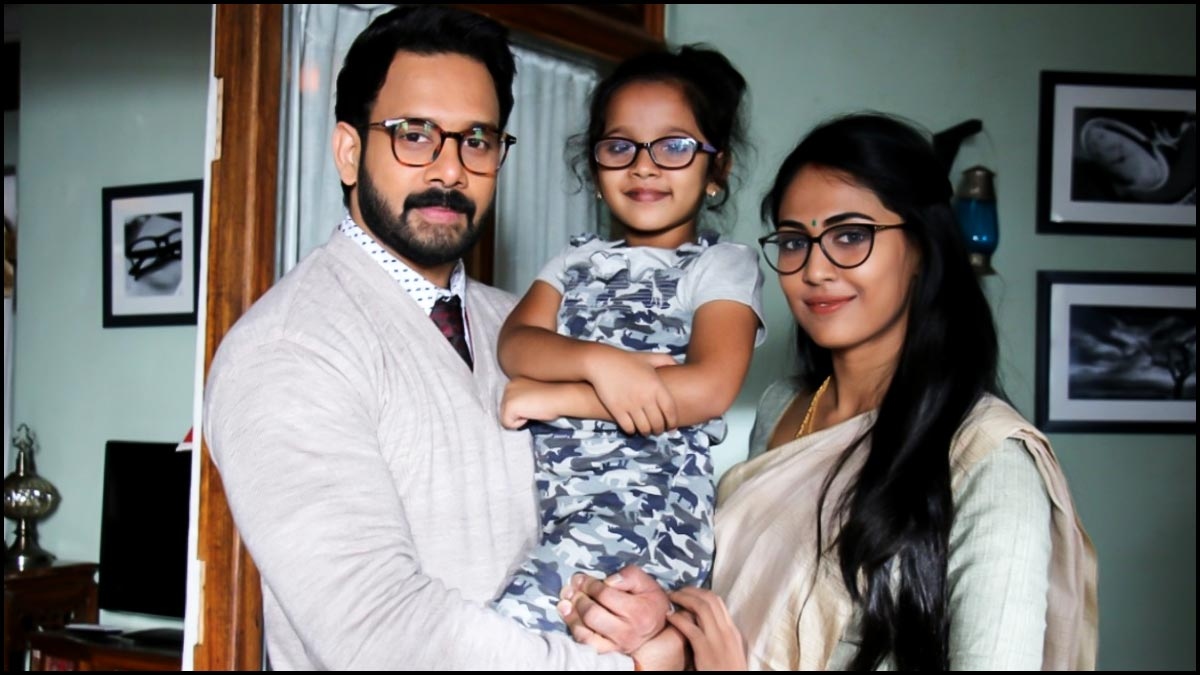 Naduvan - Middling thriller that loses steam midway
Thrillers are considered a safe bet in theaters as there is always an audience for them who are ready to be swayed by the unknown, unexpected and even unlikely.   Bharath who tasted success with a psychological thriller 'Kalidas' recently returns with 'Naduvan'. Does this film, which has an extramarital affair at its core satisfy the genre enthusiasts remains to be seen.
Karthik (Bharath) along with his alcoholic partner Shiva (Gokul Anand) runs a tea factory in Kodaikanal.  Due to his busy schedules and zero help from Shiva, Karthik turns workaholic and neglects his wife and a five-year-old child.  Karthik gives a place in his outhouse and also a job to a school dropout Guru (Aruvi Bala) a distant relative from his hometown.    Following a shocking extramarital affair, a burglary and murders occur and what happens next is what 'Naduvan' is all about.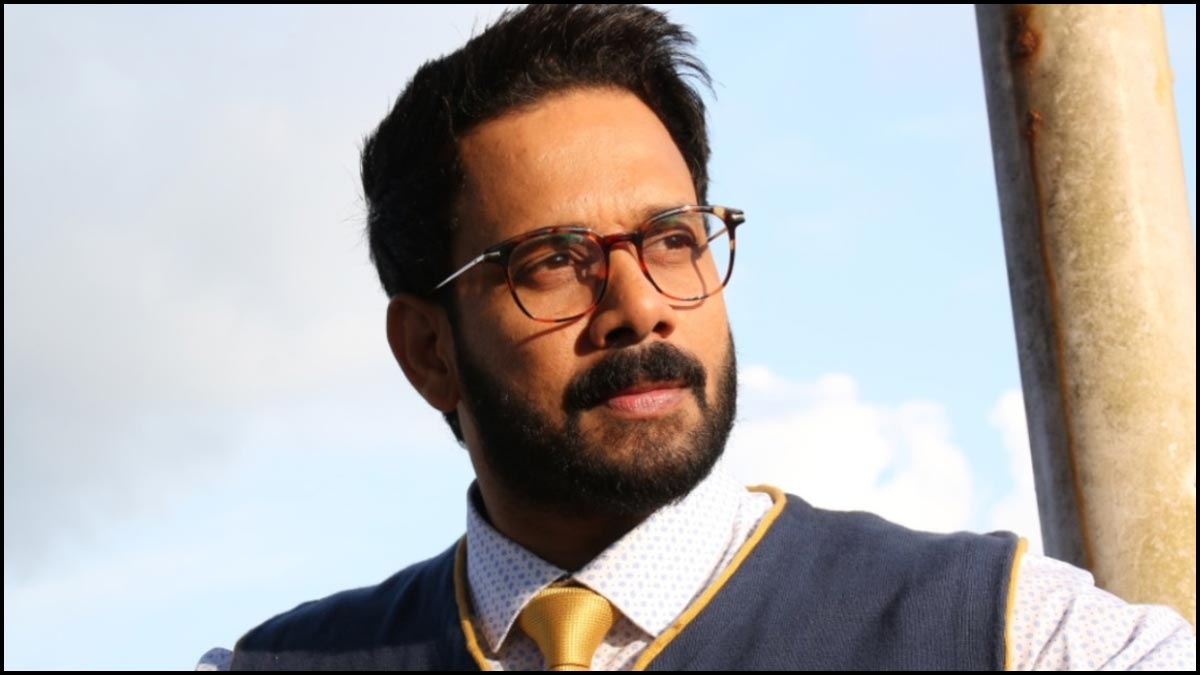 Bharath gives a measured performance in the lead role but unfortunately, his character is underwritten and one-dimensional.  Aparna Vinod who plays the wife Madhu fits the bill in the limited space she gets.  Gokul Anand as the alcoholic and womanizer makes an impression with his uninhibited performance.  Aruvi Bala has also done a neat job as the factory worker who becomes a victim of blackmail and accomplice to murder. The child actress Aaradhya Sri who is cute has been given plastic dialogues to mouth.  Jaypee is hammy as the corrupt cop and the rest of the actors like the factory workers are okayish.
What works okay in 'Naduvan' is the initial build-up of characters with grey shades that give the impression that something interesting is going to happen in the second half.  Kodaikanal is the backdrop of the film and visuals are naturally pleasing.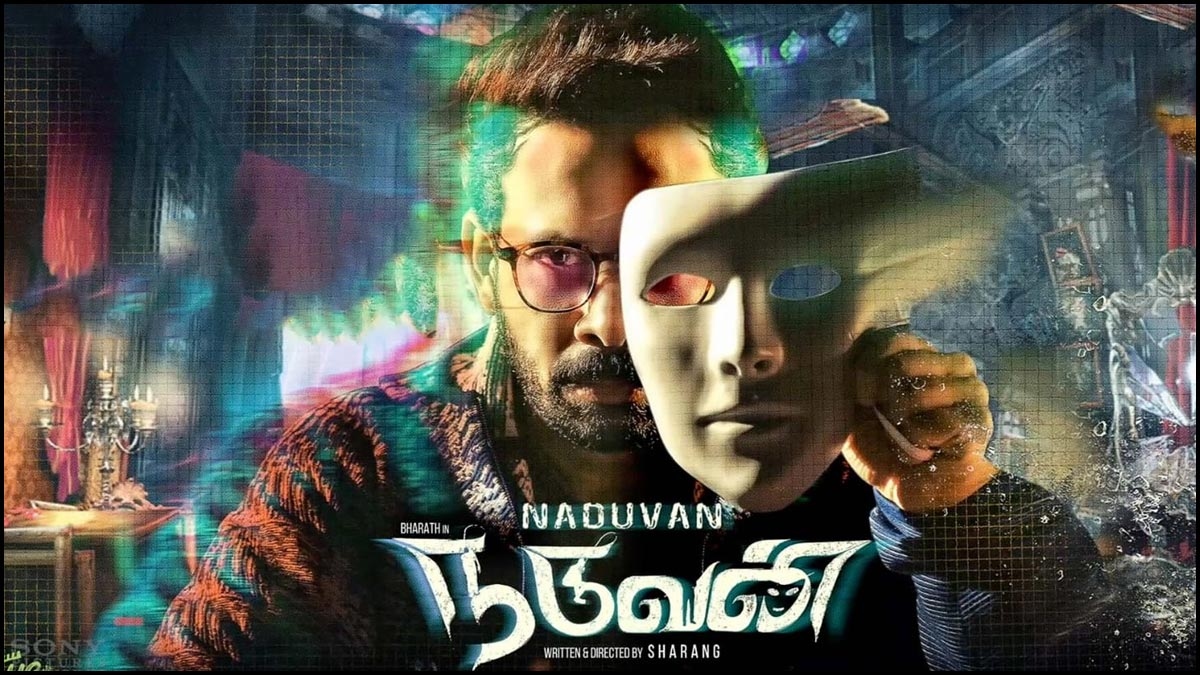 On the downside post midway, the film meanders aimlessly and deviates from the initial story it set out to tell, and turns into a mess.  The film is absolutely humorless but is hilarious in the climax when all the bad guys literally bump into things and die.  Karthik is shown as totally withdrawn from his wife Madhu right from the start but in the end he blames her for the mess which is not justifiable.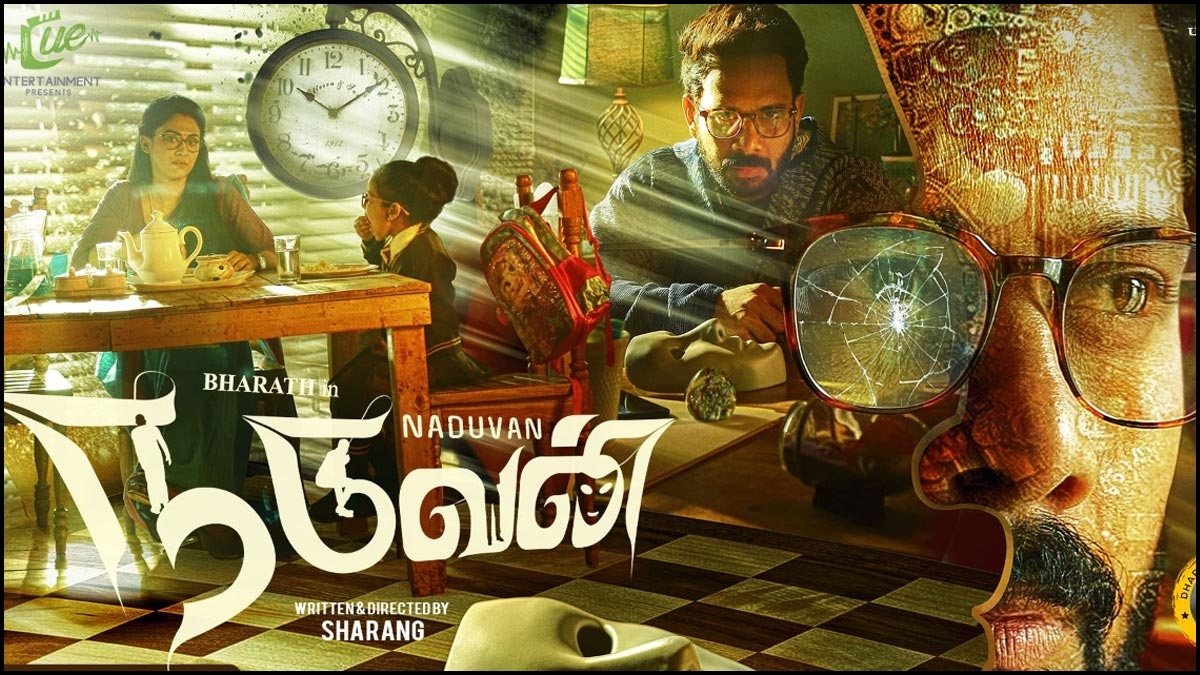 Cinematographer Yuvi is the shining light in 'Naduvan' beautifully capturing his nature kissed surroundings and also the interiors in the bungalow and factory.  Dharan Kumar's songs and bgm pass muster.  The other technicalities are on par with what the script demanded.  Actor turned writer-director Sharang who makes his debut shows flashes of promise in the execution but his screenplay has let him down.
Verdict : Go for this one if you love thrillers and don't mind genre shifts
 
Rating: 2.5 / 5.0
Showcase your talent to millions!!
Write about topics that interest you - anything from movies to cricket, gadgets to startups.
SUBMIT ARTICLE
More
Tamil Movie Reviews
Enna Solla Pogirai
Naai Sekar
Anbarivu
Anandham Vilayadum Veedu
Blood Money
Rocky