Natasha on 'Jai Simha', her background, Balakrishna's dances & more
Thursday, January 11, 2018 • Telugu Comments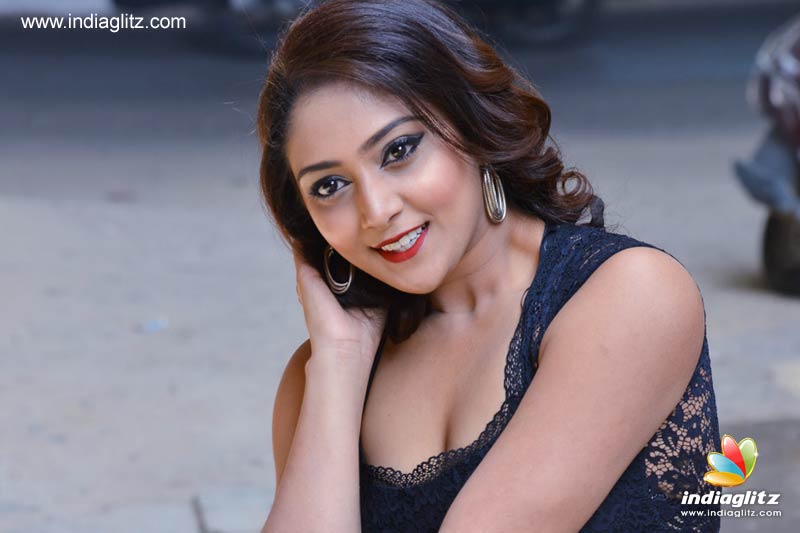 Natasha Doshi will be seen as one of the three female leads in 'Jai Simha', which releases on January 12. In this interview, she talks about her role, how it was working with Balakrishna and others, and more.
What is your background?
I hail from Mumbai. My mother is a Malayali and my dad is a Gujarati. Even as a child, I was very passionate about acting. I was 8 when I started doing Hindi serials. Back then, child artists wouldn't have much importance.
After my 12th class, I went on to pursue medicine in Mumbai. I took a sabbatical from acting as one can't dabble in both acting and medicine at a time. My mother had been circulating my pics through all those years.
Before doing 'Jai Simha', I did two Malayalam movies. #NBK102 is my first non-Malayalam movie.
What is your role in 'Jai Simha'?
I will reveal only little bit about it. If I say more, it will give out the plot. I play Murali Mohan sir's daughter in the movie. She comes from an orthodox, conservative family. She is the only daughter her parents had had after many years. So, they treat her as a princess. She is a spoiled girl who returns from the US to Kumbakonam. There is a twist, of course. You will know it when you watch.
It was a great experience working with Balakrishna sir. And KS Ravikumar sir is one of the finest directors. I am truly privileged and honoured to have done this movie. It's a project worthy to be a part of.
How did you land the film?
Some 100 girls were profiled before me. But they didn't find the right girl. They were looking for a specific kind of person. Why they needed someone like me, you will understand when you watch the movie. It's like the movie came to me rather than I went after it.
All the characters in 'Jai Simha' come with depth. I am there in the first half and a bit in the second half. Hari Priya is not there in the first half; she is there in the second. Nayanthara is there in both the halves.
Do you understand Telugu?
I can speak Malayalam and Gujarati because of the background of my parents. But when it comes to Telugu, I can only pick up a little bit and understand. I haven't dubbed for 'Jai Simha'.
How did doing 'Amma Kutti' song go?
It was a very happy experience. I love dancing as I am a trained dancer. I know Bharatnatyam. I also know Western. It was an opportunity to show my dancing skills. I always knew that Bala sir is known for his excellent dancing skills. People come to the theatre to watch his dances. I was afraid if I will be able to match up to the expectations. But ever since the trailer released, I have been getting rave responses. People are telling me that they will watch the movie to watch my dance.
It wasn't difficult to pick up the dance moves. But it was challenging to keep the eyes open in the peak sunny hours in Dubai.
With which all heroes do you want to work with?
More than choosing the right hero, I want to choose the right roles. My character has to be beautiful. I am doing a female-centric film in Bengali.
Related News
Actress Photos
Ramya Pandian
Nandita Swetha
Indhuja
Athulya Ravi